15 Jan 2021
By Daniel Mello Guimaraes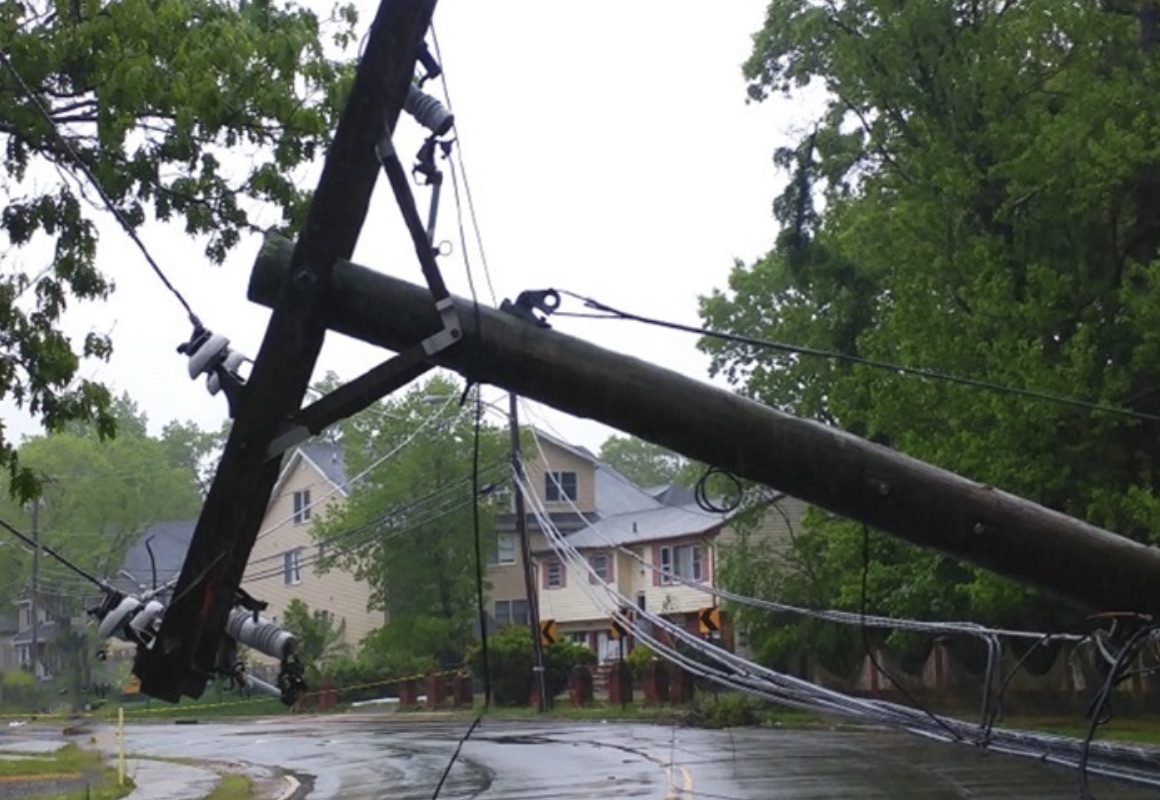 Severe weather incidents are on the rise. From hurricanes and tornadoes, to severe thunderstorms and winter storms, New England homeowners are well-versed in the hours-long to days-long power outages that frequently accompany these storms. In light of this, more and more homeowners are investing in emergency power solutions.
For many years, backup generators have been the choice of New England homeowners looking to power their essential appliances when the power goes out. But, significant growth in the number of solar power installs over recent years has changed that. For example, Massachusetts has 2,572 MW of (cumulative) capacity installed as of December 2019, surpassing its target of 1,600 MW of solar power installed for 2020, according to Mass.gov.1 With so many residents harnessing the power of the sun, another option has come front and center for when the power goes out - solar battery storage. With this increased interest in solar photovoltaic (PV) systems, utilizing solar battery storage as a back-up power option makes sense.
How each back-up system works
During a power outage, homeowners with grid-tied solar PV systems will be without power alongside those homeowners who are hooked up directly to the grid. But, those with a solar PV system combined with a solar battery will be able to power their home without interruption.
As the PV system disconnects during an outage, the solar battery kicks in. Backup generators burn fossil fuels (propane, natural gas, or diesel) to create their own electricity. They may have sensors to detect an outage, which provides automatic operation, kicking in when the power goes out.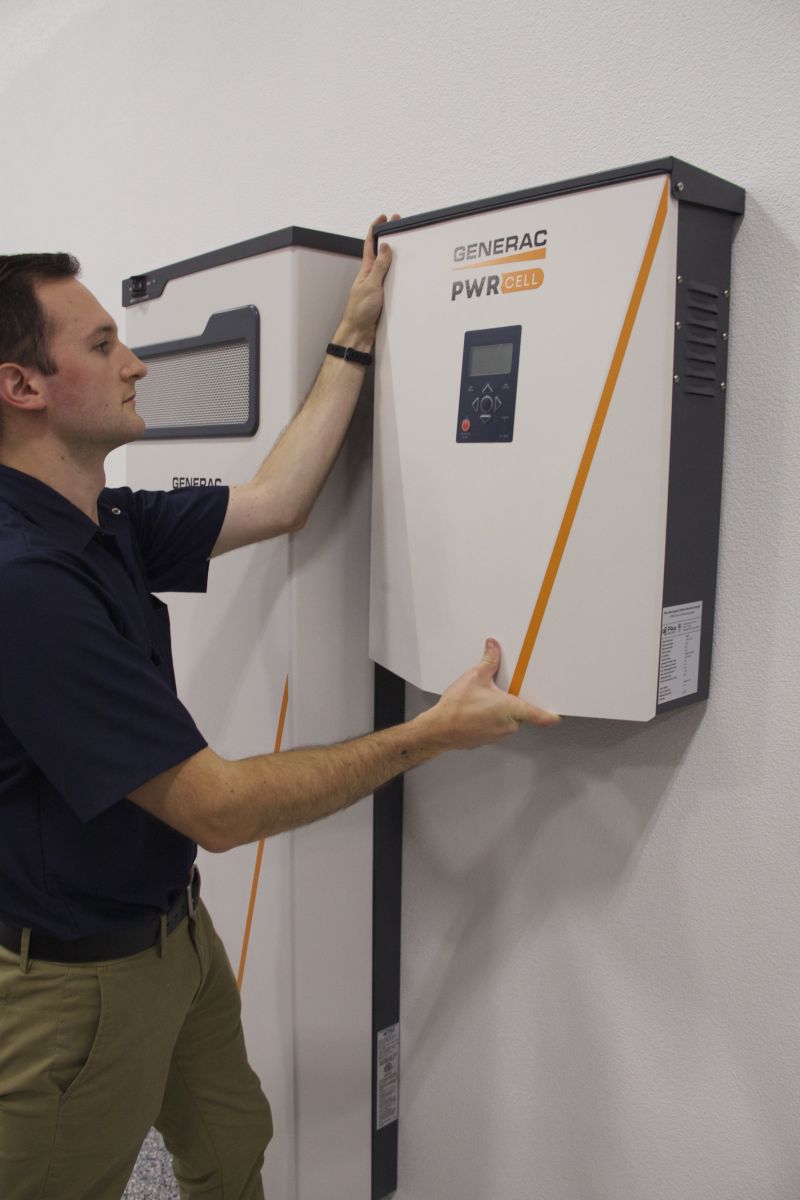 Solar battery benefits
Solar battery systems store excess energy - from a power source such as a solar PV system or the electricity grid - for later use. Solar battery back-up may be used during an outage or during times of high electricity rates. There are a number of benefits to utilizing a solar battery. Among its most important features are quiet operation and low maintenance. When combined with a solar PV system, it operates on renewable energy, which enables customers to optimize their daily solar consumption (while minimizing consumption from the grid). While there is a higher upfront cost when compared to a generator, the good news is that a solar battery is eligible for federal tax credit incentives and the homeowner will save on maintenance.
The size of a solar battery backup system or generator will dictate the household equipment that can be powered during an outage. The latest solar battery has 13.5 kWh of storage capacity, which the homeowner can stack (two or three) to get even more storage. Depending on size, a solar battery backup system can power essential energy loads such as keeping the lights and refrigerator on, or it can power the whole home.
Benefits of a Generator
There are a number of advantages to utilizing a backup generator. Perhaps the most significant is cost: Generators are typically less expensive upfront than solar batteries. They can also be connected to a natural gas line. As long as they are given a steady fuel supply, generators can provide power 24/7. Options range from a small portable generator to a whole-home standby. Drawbacks include noisy operation and required maintenance, as well as monthly fuel costs (along with location pollution and a higher carbon footprint).
How to Decide
So, what's the best option? It really depends on a number of aspects, whether usage and cost or a homeowner's overall inclination to reduce their carbon footprint by utilizing solar energy. Homeowners who are only looking for emergency power, are in a home with an existing natural gas line or can hook up to propane, and who are not planning to install solar panels on their roof in the future, may prefer the option of a standby backup generator.
There are some homes where solar PV installation is not conducive, due to one or more structural features. For example, in New England, most homes have asphalt shingles that work well with a solar system. But some have tile, which are not favorable to solar PV. If a home is not a good fit for a solar PV install, a solar battery is still an option, but better option may be a generator.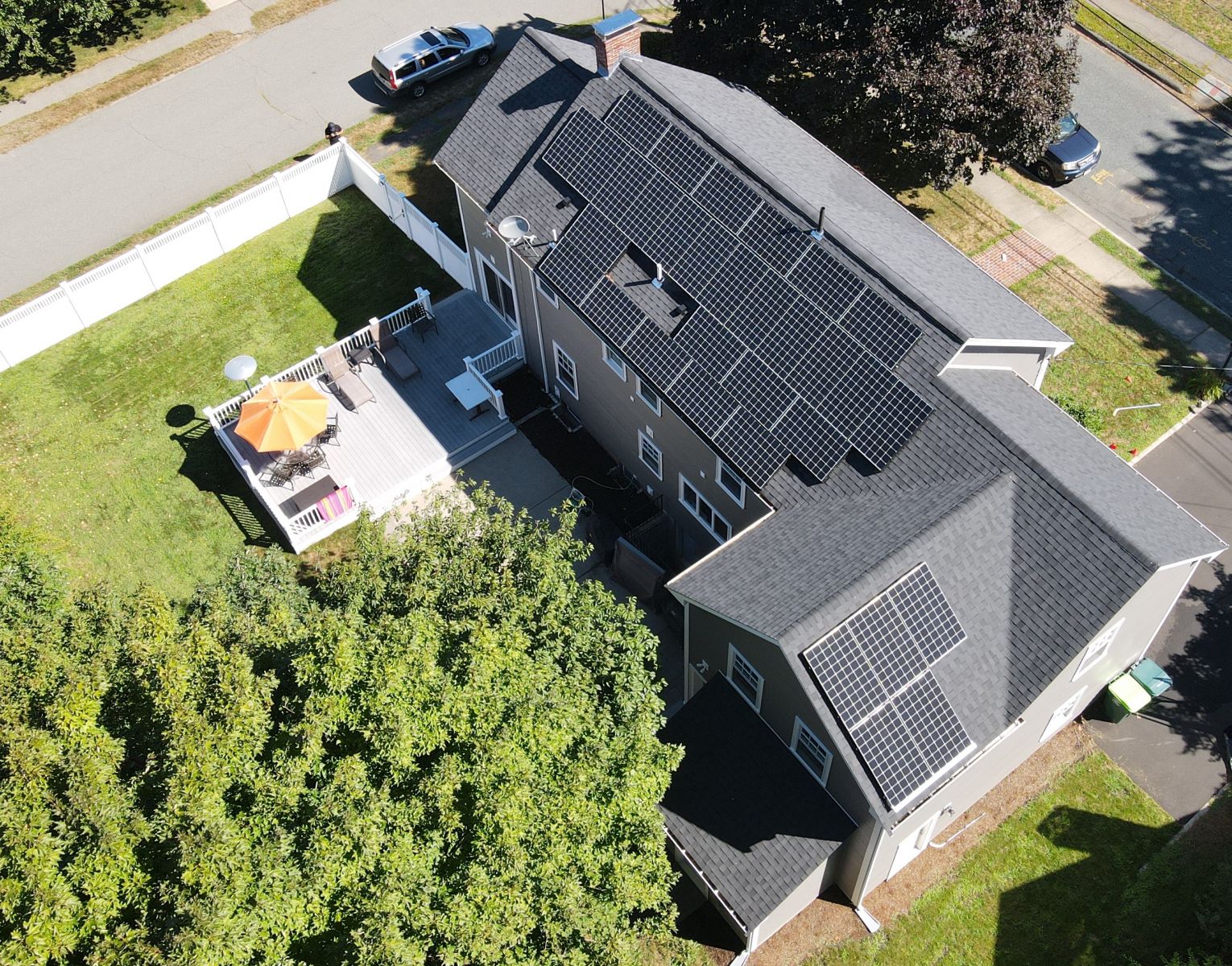 For those who would like to (quietly) power their home 24/7 - and during outages with renewable energy - solar battery power with a solar PV system is the best option. A solar battery can actually run without solar PV installed, because it can be charged. However, recommended usage is solar PV plus solar battery storage. When a solar battery is combined with a solar PV system, it provides seamless operation during an outage. Not only does it reduce reliance on fossil fuels, it increases self-consumption of solar power generation. Plus, the homeowner is able to take advantage of the federal tax credit.
Many homeowners have questions about the overall cost of installation, the availability of tax credit incentives, and annual electric savings. It's best to address these topics during a consultation with a solar provider, during which they can get a comprehensive review. In this way, a homeowner will be able to make an informed decision, and feel more confident about powering their home during outages.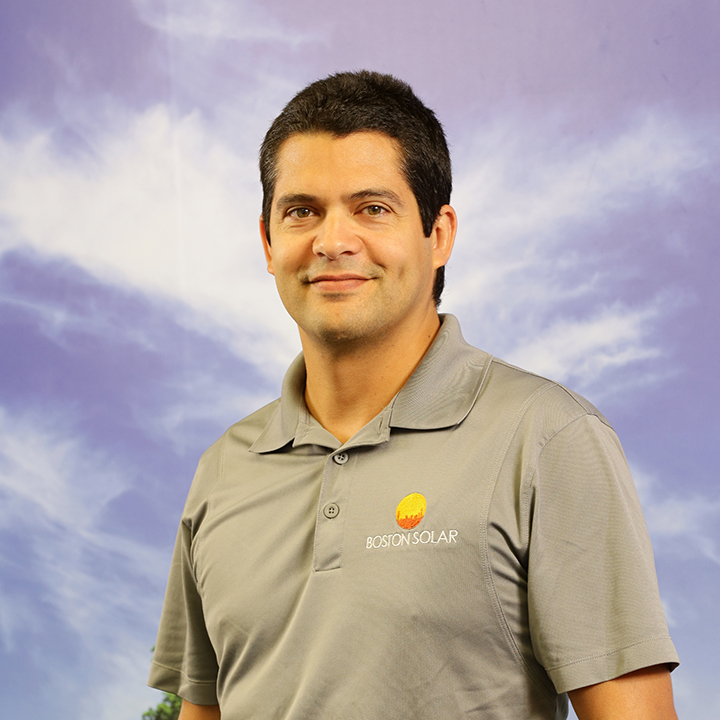 Daniel Mello Guimaraes is CEO and Co-Founder of Boston Solar, based in Woburn, MA. He is also Vice President of the Board of Directors of Solar Energy Business Association of New England (SEBANE). Boston Solar markets, designs, and installs residential and commercial solar, as well as energy storage and EV chargers throughout Massachusetts.
Boston Solar | http://www.bostonsolar.us
Source:
1Renewable Energy Snapshot. (n.d.). Retrieved from
https://www.mass.gov/info-details/renewable-energy-snapshot#installed-solar-capacity-in-massachusetts-
Author:
Daniel Mello Guimaraes
Volume:
2021 January/February