15 Sep 2020
By Surya Panditi
This summer has proven to be incredibly challenging for our industry. Heat waves across the United States, coupled with more than 40 percent of the labor force working from home due to the pandemic, has led to historical energy shifts and unpredictable usage patterns.
This season of change has highlighted deficits and strengths within our energy systems. It has underscored the need for long-term modernization while demanding short-term solves. Never has grid flexibility been so important, but the grid can't be modernized overnight to keep up with these shifting market dynamics. As the industry adapts to fluctuating power demands, utilities and businesses should explore ways to expand their use of demand response and other flexible solutions that meet today's energy needs while building the grid of the future.

Demand response helps beat the summer heat waves
While early predictions called for a steep drop in energy demand as businesses shut their doors in response to COVID-19, the millions of Americans working from home (as heat waves gripped the country) likely caused unexpected changes. Residential AC tends to be less efficient than commercial systems in office buildings, and homes also tend to require more cooling per person than office space. Between shutdowns, remote work, layoffs, and school closures, people were likelier to be at home during what is expected to be the hottest year on record. This led to greater use of residential air conditioning, subsequently straining the grid. At the same time, data showed that, while overall demand is still down, many companies' facility demand peaks are actually higher than they were last year. The chart shown provides an overview of average energy demand and average peak demand from commercial and industrial customers, representing approximately 2 percent of energy demand across the U.S. and Canada.
*Data represents average energy demand and peaks from March 1st - August 3rd
To manage the ever-changing landscape, utilities are renewing their focus on demand response as a reliable resource for meeting customer needs in a cleaner and more cost-effective way. Although this concept is not new, DR has become an increasing portion of utilities' resource mix in recent years, and has emerged as a hero this summer by alleviating grid strain, potentially avoiding power outages.
In the first few weeks of July, DR events were happening on a nearly daily basis. 1,260 MW (5,058 MWh) was dispatched across storage and demand response, nearly three times more than June (477 MW). The remainder of the summer and into fall, especially with an already active hurricane season, more potential grid disruptions are expected.
In addition, market trends (like load growth and the retirement of older, traditional sources of generation) are creating the need for more capacity. For utilities across the country, DR has provided a timely option for filling resource gaps, while also playing an important role in sustainability efforts. DR and other flexible solutions have helped utilities avoid the need to turn on peaker plants during summer's periods of high demand, reducing carbon emissions during what could have otherwise been a time of heavy pollution.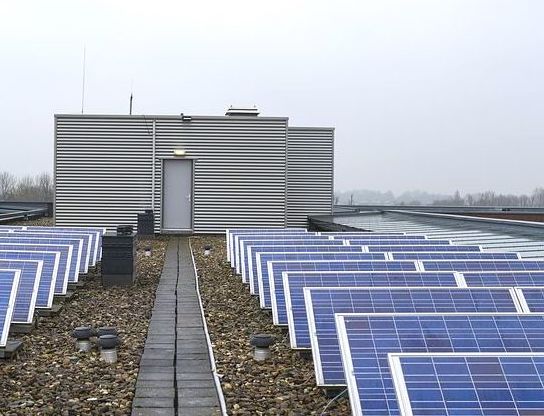 Storage as a demand response asset
This year has brought a significant change in the role of storage as a DR asset; there's been a five-fold increase over last year in storage sites being deployed during DR events, including California, Massachusetts, New York and Ontario. In New York City, electricity use has broken records from 2013, resulting in critical capacity being dispatched from a front-of-the-meter battery storage system in Brooklyn, the largest operational battery system in New York City. So far this summer, the system has responded to 13 dispatch events for 52 hours, delivering more than 188,000 kWh to the grid.
The ability to enroll a storage system into a utility's demand response program helps deliver maximum value on that energy asset and added benefits to the electric grid. Electricity is no longer seen as a cost, but rather a revenue-generating service that simultaneously benefits the grid and the communities dependent on it.
Renewables combined with storage can also improve a business' resiliency, while contributing to their sustainability efforts. Commercial battery systems coupled with renewables provide flexibility for the clean energy to be used over longer periods of the day, to help users ride through extreme weather events. These alternative energy options will allow facilities to store low-cost, clean electricity, and use it during peak demand periods and emergencies.
Grid modernization is the ultimate goal
The grid has traditionally been a highly regulated asset overlooked by technological innovation. However, innovative solutions brought to scale, and collaborating with specific market conditions, allow the grid to balance demand to keep lights on and costs low. Today's DR programs, battery storage, and distributed energy resources as grid solutions can save millions of dollars in costly infrastructure overhaul. While these solutions help today, the industry must plan further and integrate IoT technology to ensure the long-term health of our power systems. This level of modernization enables customers and system operators to control where, when, and how electricity is used. With real-time situational awareness and preparedness, grid operators can manage the grid and limit the need for widespread outages.
The good news is that the industry can further the energy transition and build a stronger grid by thinking strategically about the value of resiliency, flexible solutions, and prioritizing alternative energy methods.
Surya Panditi is Head of Enel X North America, which provides value-added services and solutions that enable businesses and communities to create, store, use, and manage energy.
Enel X North America | http://www.enelx.com
Author:
Surya Panditi
Volume:
2020 September/October