15 Jan 2020
By John J. Kumm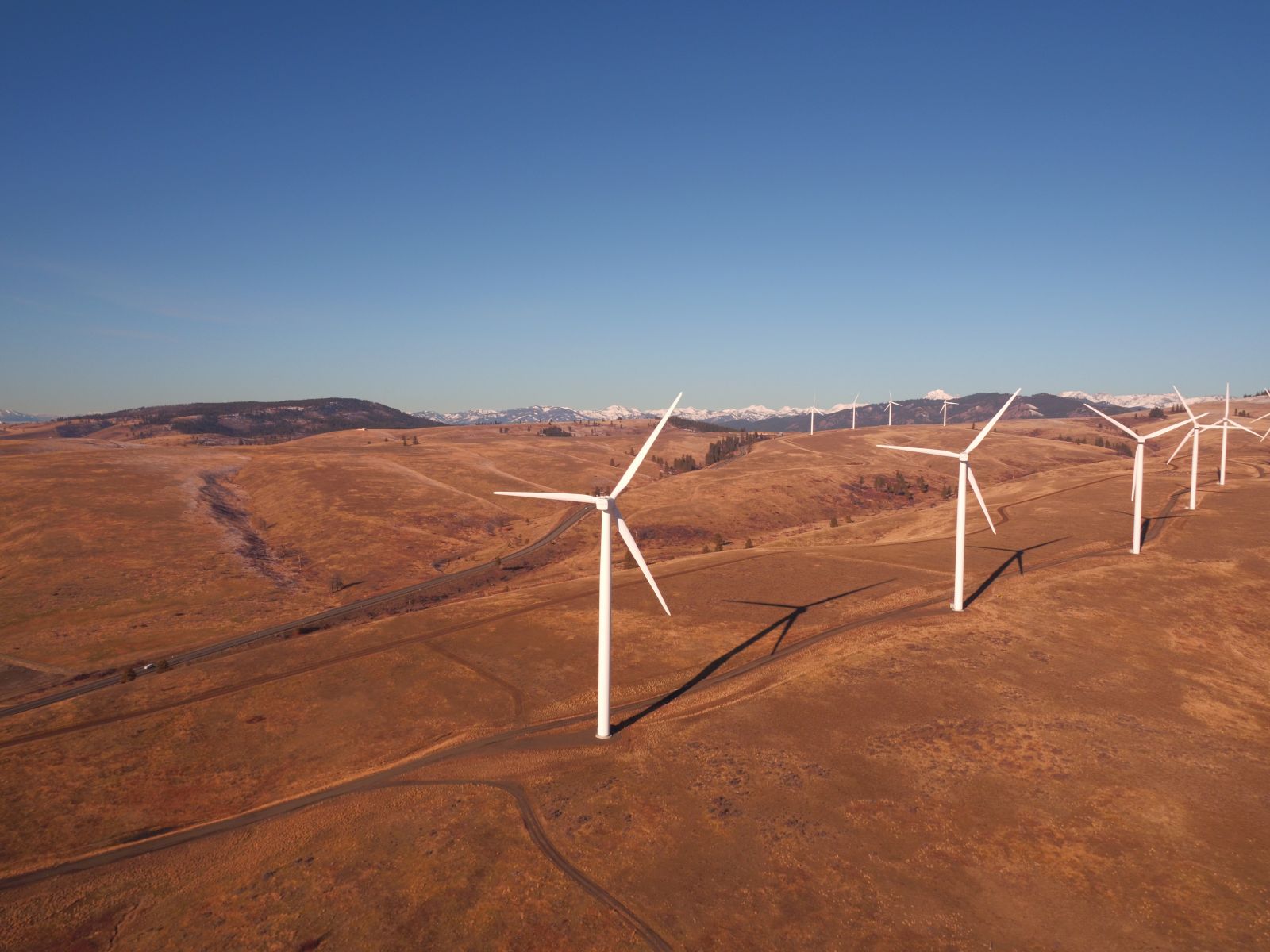 Whether you find yourself in a field operating environment or active construction site, the safety risks are both evident and managed. Open trenches, moving machinery, energized apparatus and conductors, stored energy mechanisms: all these introduce risks into the construction and operational environment. Good teams examine those hazards that can produce serious injury or death; great teams don't wait for an incident to improve their awareness of hazards, but instead take near misses, good catches, and after-action reviews for the learning opportunities they are.
The field of Human Performance Improvement (HPI) (and generations of hard experience) tells us that we are fallible, prone to make errors while undertaking tasks simple and complex. HPI predicts those occasions when errors are more likely, and classifies them as error precursors.
The following error precursors have proven to be excellent predictors of error risk:
Time Pressure
High Workload
Imprecise Communication, and
Distractions or Interruptions
These error precursors are as likely to be operative in the design environment as they are in the operating plant environment. And the consequences can be equally severe:
Time pressure encourages a team to skip a peer check that could have detected a latent error in a dead-end structure design calculation. The resulting failure during construction postpones wind plant commercial operation.
Imprecise communication leads to an incorrect protective device setting, resulting in the shutdown of a wind plant collector substation, rather than the desired trip of a single turbine.
An interruption during order entry for switchgear leads to an incorrect device part number delivered and installed at a new facility.
You may say—rightly so—that we have processes in place to detect those kinds of errors and correct them. And yet, the statistics tell us that as talented and dedicated as our design teams are, there remains room for improvement.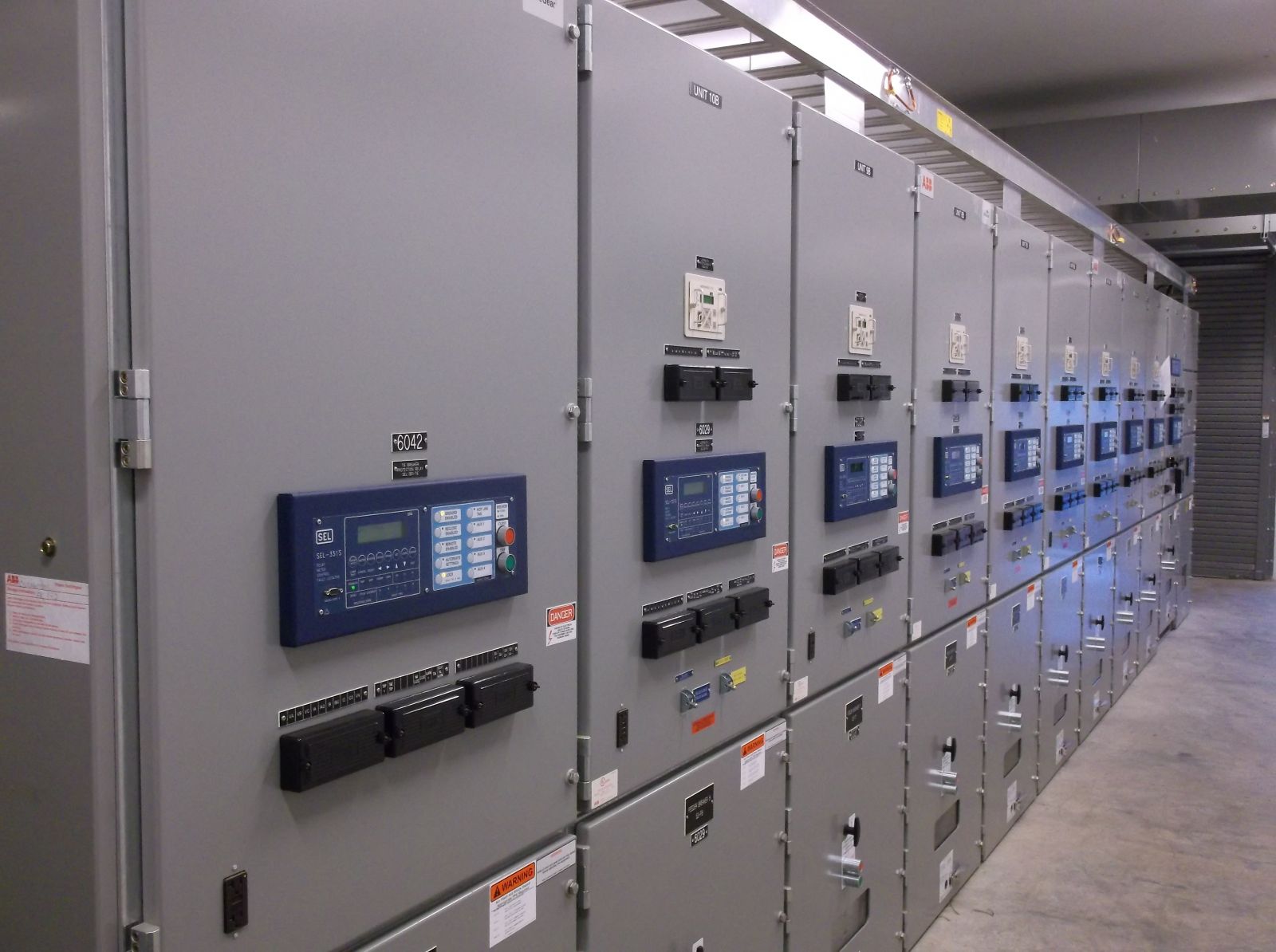 HPI-based improvements in safety, quality, and construction accuracy at the design stage translate into bottom-line benefits to wind-plant owners and operators: for every incident that does not occur, for every design failure that doesn'tleave the office, and for every construction error that never happens, the wind plant sees valuable increases in uptime, driving productivity and value to the owner.
Let's say a new team member is invited to perform the coordination of medium-voltage protective devices to relieve a team under a tight schedule. This scenario presents a clear error precursor: the new expert doesn't have the benefit of the project history and details known to the rest of the team. Specific HPI tools should be deployed to mitigate the risk that a new individual brings to the project.
Use a systematic project task turnover to brief the new member into data sources (such as utility source impedances), owner protective relaying standards documents, and previously completed electrical model work.
New team members should use a questioning attitude, not just assume a task is identical to prior, similar project sites.
Use independent verification of the completed work prior to transmittal. Emphasis on points of intersection with the switchgear electrical design, turbine GSU protection, and utility protection coordination requirements, among other design items, further improves the chances that latent errors will not be released.
Active use of HPI tools improves our field team safety and operating plant productivity by eliminating risks created by design errors. Fewer errors means not only fewer safety incidents, but greater plant uptime and higher profitability – a direct reward for employing HPI principles. Further, just as software can be written for testability and products can be designed for manufacturability, our production environment can also be designed for safe constructability and maintainability. Make sure that your design team has the awareness and responsibility to hold safe construction and operation as an independent design objective.
As leaders in our field, we hold a responsibility to use the best available tools - not only to achieve our production goals, but also to facilitate a safe environment in which our teams can operate. Fewer incidents means more wind plant uptime. Our field teams and their families will thank us for our use of HPI tools. So will our plant owners.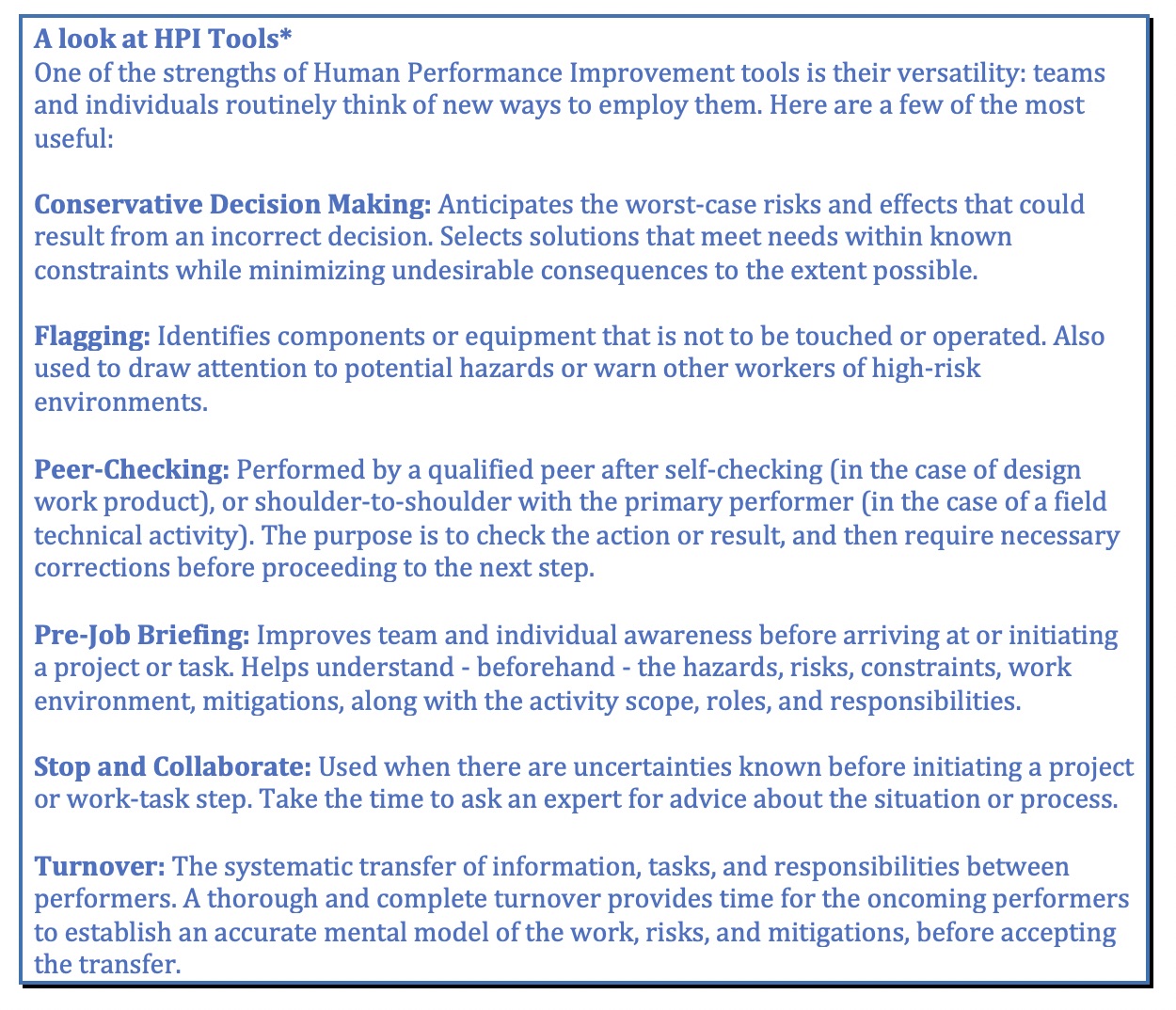 John Kumm is Vice President for Field Services at POWER Engineers, Inc. His current responsibilities include overseeing POWER Engineers' substation testing team. With over thirty years in the electric utility business, John has specialized in protective relay design, application, and testing, with interest in power system reliability and Human Performance Improvement.
*adapted from "Human Performance Improvement Pocket Guide," by POWER Engineers, Inc.
POWER Engineers, Inc. | http://www.powereng.com
Author:
John J. Kumm