15 May 2020
By Jeffrey Fuchs
46GW of the U.S. wind fleet is turning ten years or older this year. Wind technology has developed so rapidly in the last decade that new solutions can deliver major benefits to these decade(s)-old plants. When an existing plant is modified with new equipment, the industry calls it a repower. Repowers can grow the value of existing assets by increasing annual energy production (AEP), decreasing operations and maintenance (O&M) costs, and capitalizing on the recently extended federal Production Tax Credit (PTC).
The recent PTC extension allows repower projects to qualify for 60 percent of the PTC value if they commence construction or safe harbor equipment in 2020, and then complete the project by 2024. Repowers must pass the 80/20 test in order to qualify, which means owners must invest four times the fair market value (FMV) of the remaining turbine components on a per turbine basis. In other words, thanks to the PTC extension, repowers just went on sale.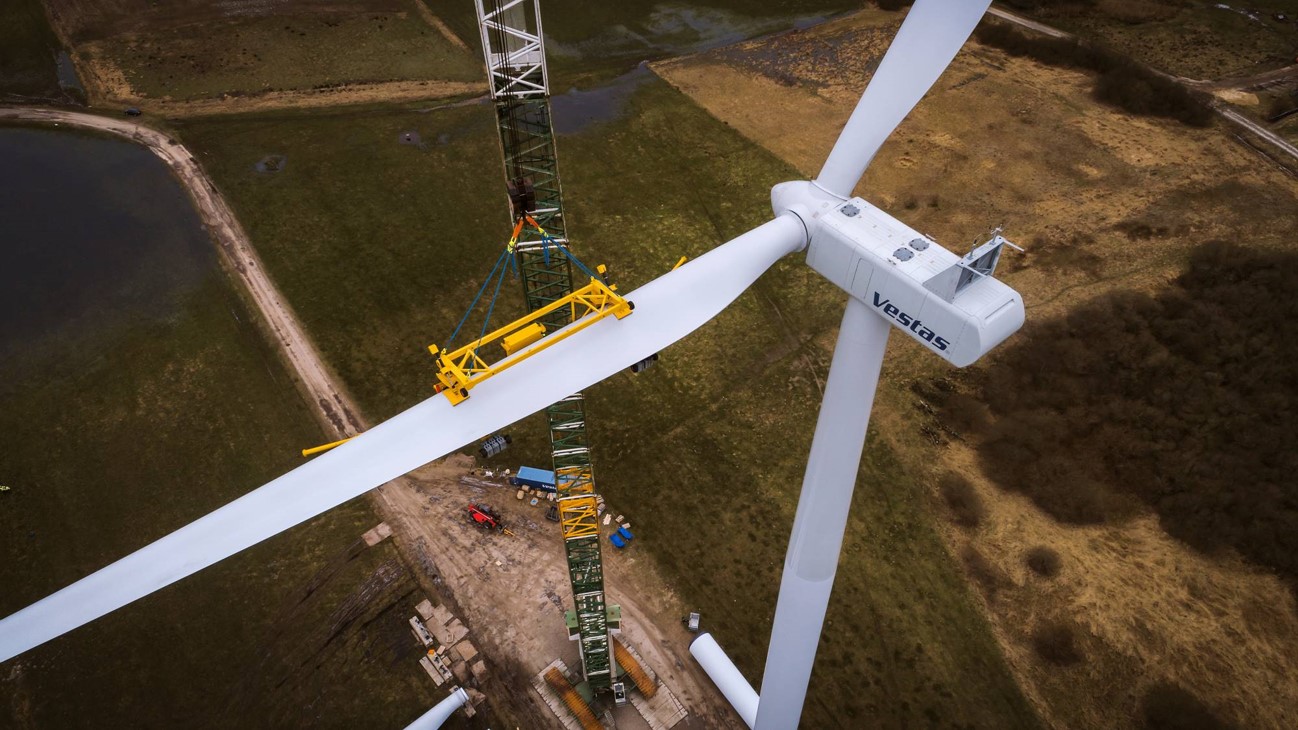 The wind industry defines repowers in three categories: partial repower, or the installation of a new nacelle and rotor on an existing tower and foundation; refurbishment, meaning the replacement of a turbine component and/or installation of upgrades; and full repower, or the full replacement of an existing turbine including tower and foundation. The benefits of these repower approaches fall into three categories: increased revenue, lower costs, and speed to market.
Increased Revenue
A proven benefit of repowering a project is increased AEP and extended project life. Installing newer technology allows for greater capture of wind energy, equating to increased revenues. In general, AEP can increase 8-10 percent for refurbishments, 20-30 percent for partial repowers, and as much as 50 percent for full repowers.
Lower Costs
In many cases, repowering an existing project is cheaper than siting, building, and operating a new asset. Also, because failure rates typically increase with the age of a turbine, repowers can achieve operational expenditure reductions from around 10 percent with refurbishments, and up to 40 percent with full repowers. Cost reductions come from the assets' improved reliability, lower repair costs, and improvements in data-driven predictive maintenance capabilities.
Speed to Market
With a typical wind project, it takes several years to acquire the necessary permits and regulatory approvals, and then complete construction—especially in markets with long interconnection study processes. Repower projects already have many siting approvals and existing infrastructure, making it easy to comply with the 60 percent PTC 2024 in-service window.
With increased project revenue, lower costs, and faster speed to market, the repower value case is clear. The next question becomes what type of repower is most suitable for what type of project.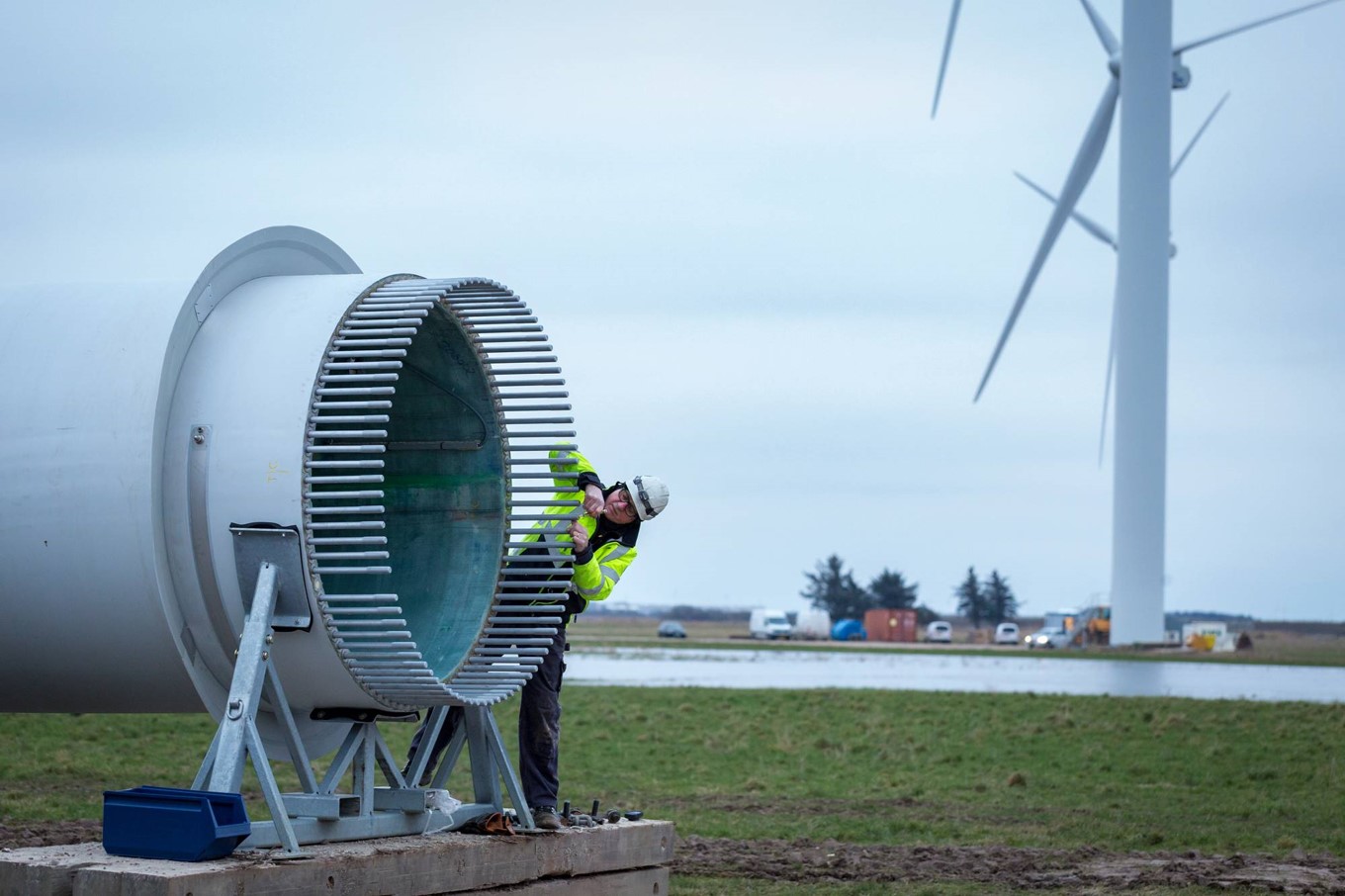 Partial Repower: ~10-15+ years
The technology options available to projects in the ten to fifteen-year range are similar to shopping at a large, full-service super store. The relative youth of these projects means that their concrete foundations and towers can support the replacement of newer blades and/or nacelles. The customer has their pick of the latest and greatest products.
Since about 70 percent of the turbine's cost is concentrated in the nacelle and rotor, partial repowers are relatively straightforward when it comes to satisfying the 80/20 rule. Replacing the nacelle and rotor allows the project owner to subtract 70 percent of the turbine's value when calculating the remaining FMV (the portion that determines the required investment for PTC qualification).
The investment for partial repowers typically remains below the purchase price of a new turbine. Investing more in the best technology also increases O&M savings and energy output—a major financial benefit at unconstrained sites. Likely for this reason, partial repowers make up the vast majority of past and pending repower projects.
Refurbishment or Component Repower: 12+ years
If partial repowers are like customers shopping at a superstore, then refurbishment is like shopping at a corner drug store—a less diverse selection of products, but lots of available savings. These older projects likely have foundations and towers that are compatible with fewer new technologies.
For these older projects, the FMV of remaining components can be quite low due to dated technology, declining availability and performance, or depreciation. Therefore, the total amount a project must purchase in repower equipment to qualify for the PTC is quite low. Refurbishment projects often represent the lowest capital expenditure of all repower types, allowing the project to spin for years to come while receiving PTCs.
Refurbishment can make sense for owners most interested in reinstating project PTCs, and re-investing in existing assets over new development.
Full Repower: 16+ years
Finally, full repowers are most like driving to the grocery store but realizing you left your wallet at home—you have no more options unless you go home and start all over. In these cases, refurbishing a turbine component is not possible because the original technology is obsolete. A full repower may be necessary if the existing turbine is not projected to run another ten years and cannot take advantage of PTCs.
The remaining components would have little to no FMV. A full decommission must take place: all components must be removed and the land must be returned to a similar state as it was before the project. However, the owner can leverage existing land agreements and infrastructure, such as access roads.
Although full repowers sound expensive and time-intensive, they can provide benefit to sites in high-barrier to entry markets with a great wind resource. For example, a site nearing its end of life in the heart of the wind belt can use the same location and a much larger turbine, capturing far more revenue with decreased O&M expenses, and potentially offsetting full tear-down costs. In other words, just when you thought you were out of options, it turns out the wallet was in your car all along.
Repower opportunities are available to fit almost any project need. Repower technology innovations allow the industry to breathe life into the existing fleet, while increasing revenues from increased annual energy production and lowering O&M costs. With the 60 percent PTC extension opening the door for four years of qualifying projects, repowers are on sale—doors open at 8:00 am.
Jeffrey Fuchs is Vice President of Sales Operations and Market Intelligence for Vestas Americas. Vestas designs, manufactures, installs, and services wind turbines around the world.
Vestas | us.vestas.com
Author:
Jeffrey Fuchs
Volume:
2020 May/June