18 Sep 2021
By Jon Salazar
The next phase of the wind industry is focusing on the continuous expansion of the massive offshore market. Existing offshore windfarms cannot reach the maximum amount of energy production needed for a growing worldwide population. That level of production will require developing wind farms in waters deeper than 60 meters.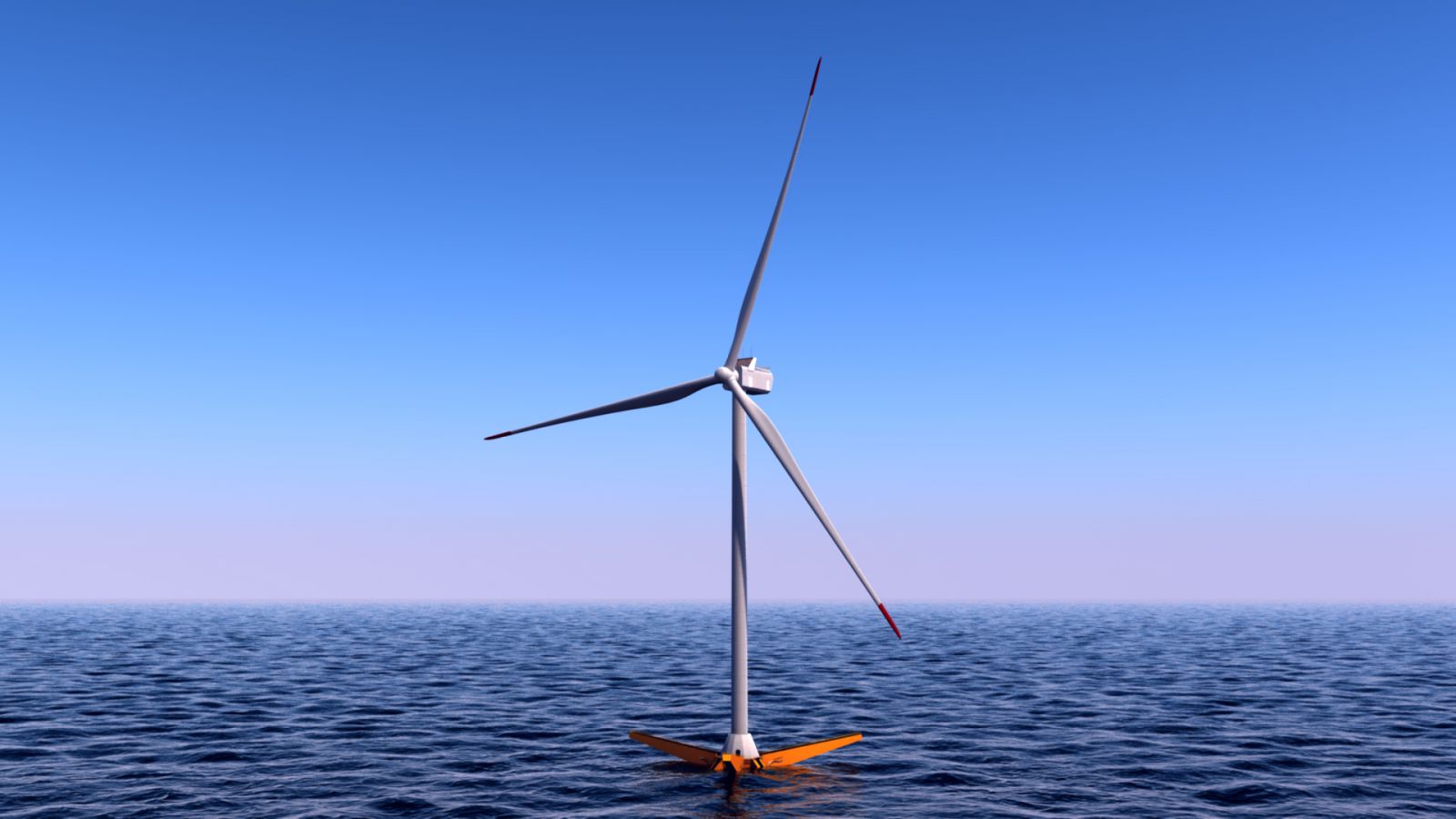 Some of the obvious advantages that offshore wind farms have over onshore include:
Higher potential for power generation due to faster and less intermittent winds in deeper waters,
Significantly reduced visual and noise pollution, and
Fewer space restrictions, meaning projects are suitable for larger areas.
However, there are limitations to the depths at which fixed structures can be built. At depths greater than 60 meters, it becomes harder to build, secure, and maintain fixed platforms to the seafloor.
Another challenge of fixed structures is that they need more steel and concrete as they increase in size. The immediate solution to support larger towers and turbines are larger platforms, which require more steel and/or concrete, making the constructing of fixed platforms expensive-in more than just monetary value. Not to mention, steel and concrete manufacturing produce about eight percent of annual carbon emissions each.
Floating platform concepts have emerged as a potential solution to the drawbacks with fixed platforms, though they too have their challenges. One of the primary challenges is that floating platforms are farther offshore, thereby subject to harsher weather conditions. The buoyancy of the platform and tower and the tilt of the turbines are all impacted by unstable conditions.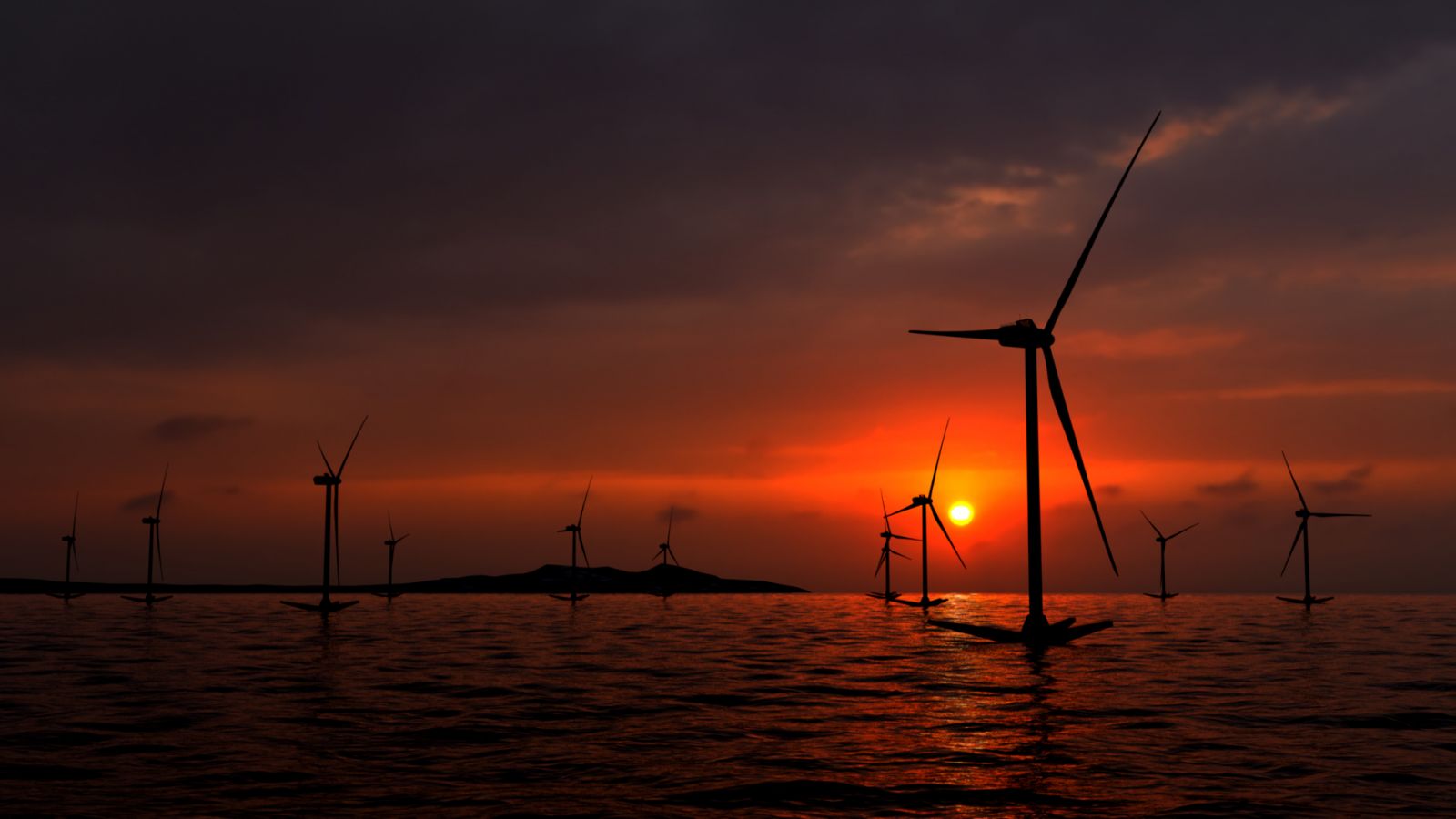 To offset this issue, floating platform developers have refined mooring systems that seek to better secure platforms. However, this presents another challenge: at greater depths, each platform must have its own mooring system. Semi-submersible designs have mooring systems that use very long cables which can be unreliable in harsh conditions. Developers need to look for solutions that reduce both the length of mooring lines and number of components needed for each platform's mooring system.
A hybrid floating platform that combines the best features of tension-leg and semi-submersible platforms eliminates some of the drawbacks of other floating wind platform concepts, while allowing wind farms to be placed in deeper waters (potentially as much as 400m or more). They also allow the platforms themselves to move vertically and horizontally with the wind and the waves. Rethinking the platform and mooring system designs could dramatically decrease the tonnage of steel and concrete needed by as much as 70 percent, allowing for lighter, more reliable structures and lower CAPEX.
Furthermore, hybrid designs could use up to 80 percent fewer mooring lines (maximum loads) than standard tension-leg structures and 75 percent fewer mooring lines (length) than conventional semi-submersible designs.
Construction & Installation
Rough conditions at deeper sea depths combined with the weight and size of platforms and turbines makes it difficult for most shipyards, vessels, and installation equipment to handle the construction and installation of these floating projects at cost efficient levels. This effect is multiplied by the scaling factor of having to install 20-50 units per wind farm or more.
A 2016 study by the Energy Research Centre of the Netherlands found that construction costs for floating semi-submersible and tension-leg platform (TLP) concepts can be as much as 50 percent lower than fixed monopile platforms. This is because the floating platforms can be assembled by using onshore cranes in harbors and transported by towing tugs to the offshore locations. However, the study also showed that some floating concepts, specifically TLP designs, faced more numerous weather delays, which could significantly offset installation costs compared to fixed platforms.
Some have called for the design and manufacture of specialized heavy-lift vessels, jack-up vessels, and heavy-duty cranes to meet the demands of floating offshore wind developers. However, the manufacture and use of these vessels could further offset costs and environmental benefits. Vessels transporting components and personnel burn fossil fuels, and may require numerous trips to put all of the elements in place.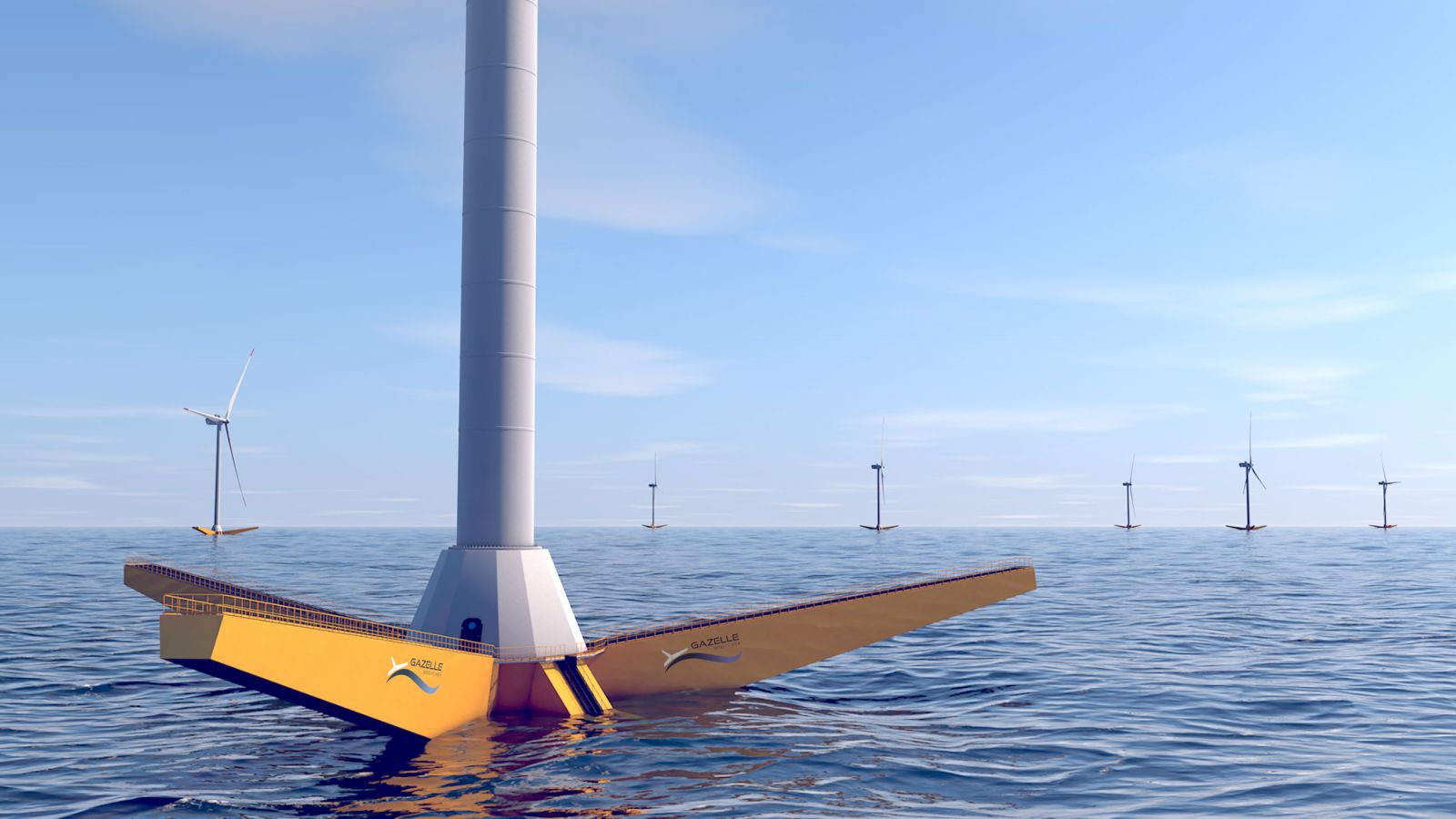 A hybrid platform can further decrease costs by another 30 percent thanks to smaller and/or lighter components. Hybrid concepts are also able to leverage vessel and installation equipment because they need less space in the shipyard. Additionally, standard towing/tugging vessels can be used to transport them, and standard cranes can put windfarms in place.
Operations & Maintenance
With smarter, optimized designs, maintenance issues for floating platforms should take care of themselves. Due to the unpredictable nature of deep-sea conditions, however, constant monitoring and observation will be key in ensuring optimum energy output from wind projects.
While developing efficient designs to increase cost efficiency and eliminate environmental drawbacks, industry experts should also consider deterioration and degradation. This includes components of the turbine, tower, platform, and-perhaps most importantly-the mooring system. A mooring line failure will likely not affect a single unit, and could be catastrophic across multiple units of a given wind farm.
Degradation and deterioration should not only account for components and their interaction with external factors like the wind and the sea, but also internal interaction between the components themselves.
Risk and safety standards also need to be addressed to identify hazards from the top down in order to minimize or eliminate risk for installation and maintenance crews in the future.
Costs could also be significantly reduced as turbine maintenance or the exchange/repair of parts can take place in the port or shipyard, avoiding the need for large vessels and crews staying offshore for extensive periods.
Putting it all Together
If we can rethink how to design, implement, and maintain floating wind projects from development to operations, the potential is endless. Cost competitive renewable energy can be a reality for future generations sooner rather than later, but it starts with a dedication toward thinking smarter within today's limits.
Jon Salazar is the Founder and President of Gazelle Wind Power. Mr. Salazar's passion for renewable energy and inherent ability to identify and position innovative technologies into successful market opportunities is the driving force behind Gazelle Wind Power Limited. He worked with some of the largest banks in the EU, and held leadership positions at Heathrow Airport in London, developing Europe's busiest international airport target operating model. Mr. Salazar earned his master's degree in Telecommunications Engineering from the Technical University of Madrid (UPM). He has been recognized with several scholarships and distinctions and is accredited by the Accreditation Board for Engineering and Technology (ABET).
Gazelle Wind Power | gazellewindpower.com
Author:
Jon Salazar
Volume:
2021 September/October