15 May 2021
By Chris Huxley Reynard
As offshore wind has evolved, the characteristics of new projects continues to change dramatically. And there's no shortage of maturity in the sector; by the end of 2019, global offshore wind capacity was 29GW, a figure expected to multiply eight-fold by the end of this decade to 234GW (GWEC). Much of this development is set to take place far from the shore, in depths far greater than the 40-50 meters of traditional offshore turbine structures.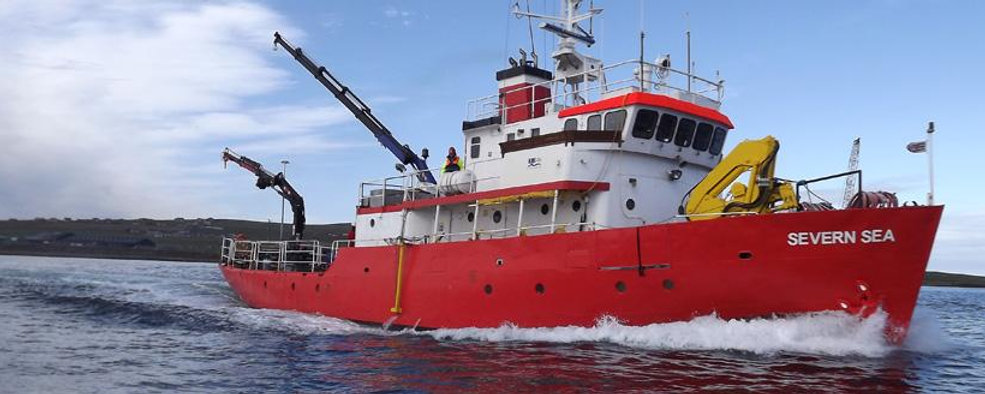 Wind isn't just growing, it's changing. Its supporting workforce – inclusive of turbine technicians, engineers, and vessel operators and their crew - will need to expand and adapt accordingly.
Wind is an inherently intermittent resource. Therefore, developers must focus on optimizing the variables that they can control - whether it's the curvature of a fiberglass turbine blade or the sky-scraping tip of a 15MW machine. And they don't stop at turbine technology: All variables, from design to delivery and ongoing operations and maintenance throughout the project lifetime, must be optimized to increase electricity output, regardless of wind conditions.
In an effort to take advantage of sites with the highest wind resource, and increase power generation, developers are expanding their footprint into deeper waters and new markets – many of which feature new challenges for operations.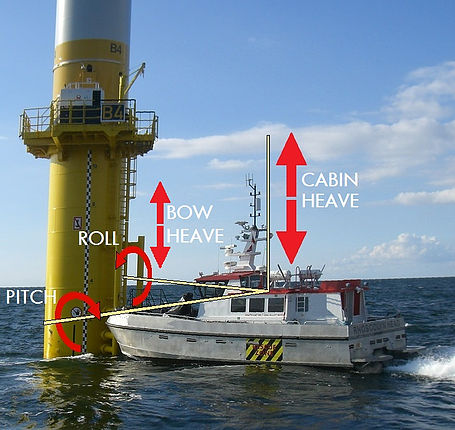 Critically, the most consistently windy regions are also prone to extreme weather conditions. Take Taiwan or Vietnam; these two markets are poised to lead the south-East Asian wind revolution, targeted to reach 27GW and 11.6GW, respectively, by 2025. A feature of both of these markets are periods of rough seas, intense monsoons, and typhoons – potentially harrowing conditions that make the role of crew transfer vessel (CTV) crews, and turbine technicians tasked with maintaining these projects, particularly challenging.
Even in traditional markets like Europe, developers are gradually building wind farms further away from the coast. For example, the latest Danish innovation is a 10GW island project 80KM out at sea, due to feature 200 giant turbines. To construct and carry out maintenance on this project, crews will need to transport engineers and technicians to site over the course of a day (not hours) and house them safely on site until their work is done. Leaving in the morning and returning the same day simply isn't possible.
Offshore wind vessel operators must rise to the challenge and ensure their technicians are safe, healthy, and ready to provide effective offshore support to a wind farm regardless of sea conditions or distance from shore. Scaling the side of a 200-meter wind turbine is hard at the best of times; if you've spent a night without sleep owing to sea sickness, it's impossible.
Rising to this challenge requires comprehensive vessel and sea state data. Under extreme weather conditions, adapting vessel operations to take the smoothest route and speed, or choosing the right vessel for the conditions, will be critical to ensuring technicians arrive at the project fit to work.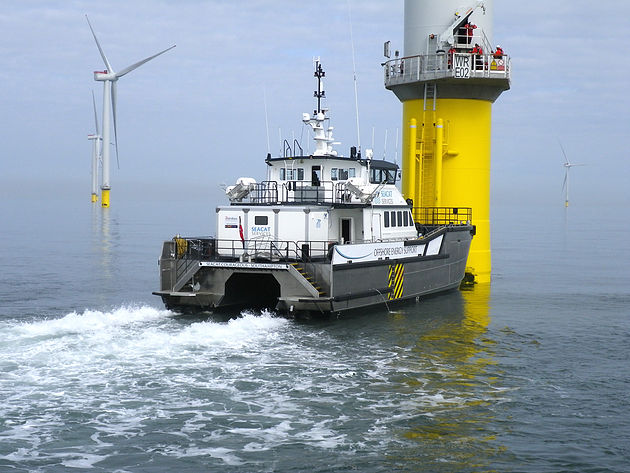 The offshore fleet must be equipped with monitoring and reporting systems that collate motion, speed, sea state and crew comfort data – without this, it is impossible to make informed decisions about how to reduce crew sickness and discomfort, preparing teams to carry out already challenging work to the best of their ability.
CTVs must be at the heart of offshore wind operations and maintenance strategies. It is as important as (if not more important) to boost the effectiveness and efficiency of the people working on these projects as it is to boost the projects themselves. After all, the most powerful turbine in existence is not worth much if technicians are unable to access it and safely carryout any maintenance required to keep it online – regardless of the distance to shore.
In an industry striving to optimize everything, let's not forgot our people.
Chris Huxley Reynard is Managing Director of Reygar Ltd. and the creator of the BareFLEET advanced remote monitoring and reporting system.
Reygar Ltd. | http://www.reygar.co.uk
Author:
Chris Huxley Reynard
Volume:
2021 May/June