21 Sep 2022
The American Clean Power Association (ACP) announced the conference agenda and keynote speakers for its Offshore WINDPOWER Conference & Exhibition, held October 18-19 at the Rhode Island Convention Center.
U.S. offshore wind development is a once-in-a-generation opportunity, and momentum continues leading into ACP's Offshore WINDPOWER this fall with the White House setting a target last week of deploying 15 gigawatts of floating offshore wind by 2035.
"As home to the nation's first offshore wind farm, we couldn't be more excited to bring our conference to Rhode Island," said ACP CEO Heather Zichal. "Offshore wind represents one of the best opportunities for our country to deploy clean energy resources at scale in order to meet our greenhouse gas emissions reduction goals. Rhode Island is serving as an important hub for industry activity, attracting new investment and job growth opportunities across the sector."
The longest-running gathering of offshore wind energy professionals in the U.S., Offshore WINDPOWER has cultivated a dedicated and thriving global community of top developers, manufacturers, advocates, regulators, and other key stakeholders. Industry leaders, experts, and exhibitors will be showcasing the offshore wind industry and leading vital discussions on solutions to its most pressing challenges. With a robust leasing schedule underway and projects under construction and advanced development, this year's event will be the biggest yet, as it only continues to grow in value and scope.
Welcome and Opening General Session – Keynote Speakers // October 18, 2022 at 8:30 a.m. EDT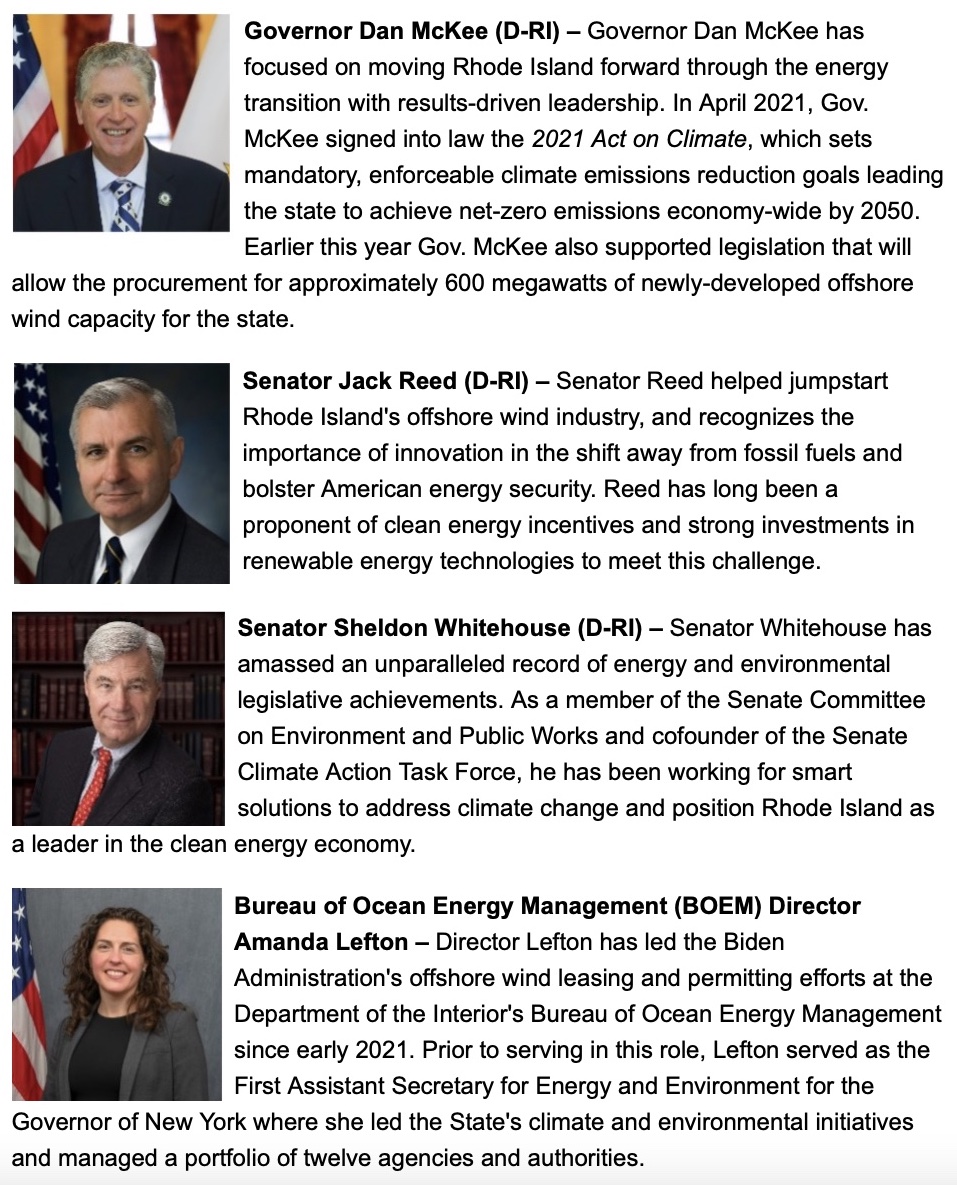 American Clean Power Association | http://www.cleanpower.org