15 Jan 2022
By Howard W Penrose, Ph.D., CMRP
Electrical Signature Analysis (ESA) and Motor Current Signature Analysis (MCSA) are often used interchangeably in articles and standards associated with the use of current data and the combination of voltage and current for analyzing the electrical and mechanical condition of machines. Historically, ESA is the development of Oak Ridge National Labs (ORNL) in the 1980s, using a combination of voltage and current signatures for the detection of bearing and gear defects in nuclear power Motor Operated Valves (MOVs) to eliminate personnel and equipment exposure in radioactive environments. MCSA traces its origins back to the University of Edinburgh in the 1980s; current signatures are used to evaluate electric machines in offshore drilling platforms, with a focus on rotor bar conditions. In the early 1990s, the Electric Power Research Institute (EPRI) published the first documents on the evaluation of current analysis of electric motors. Initial recommendations for use in powerplants appeared in the release of the "Electric Motor Predictive and Preventive Maintenance Guide," in 1992. EPRI continued independent studies of both MCSA and ESA, including the latest one performed in 2020 to 2021 by Analysis and Measurement Services Corporation located in Knoxville, TN, with results available to EPRI members this year.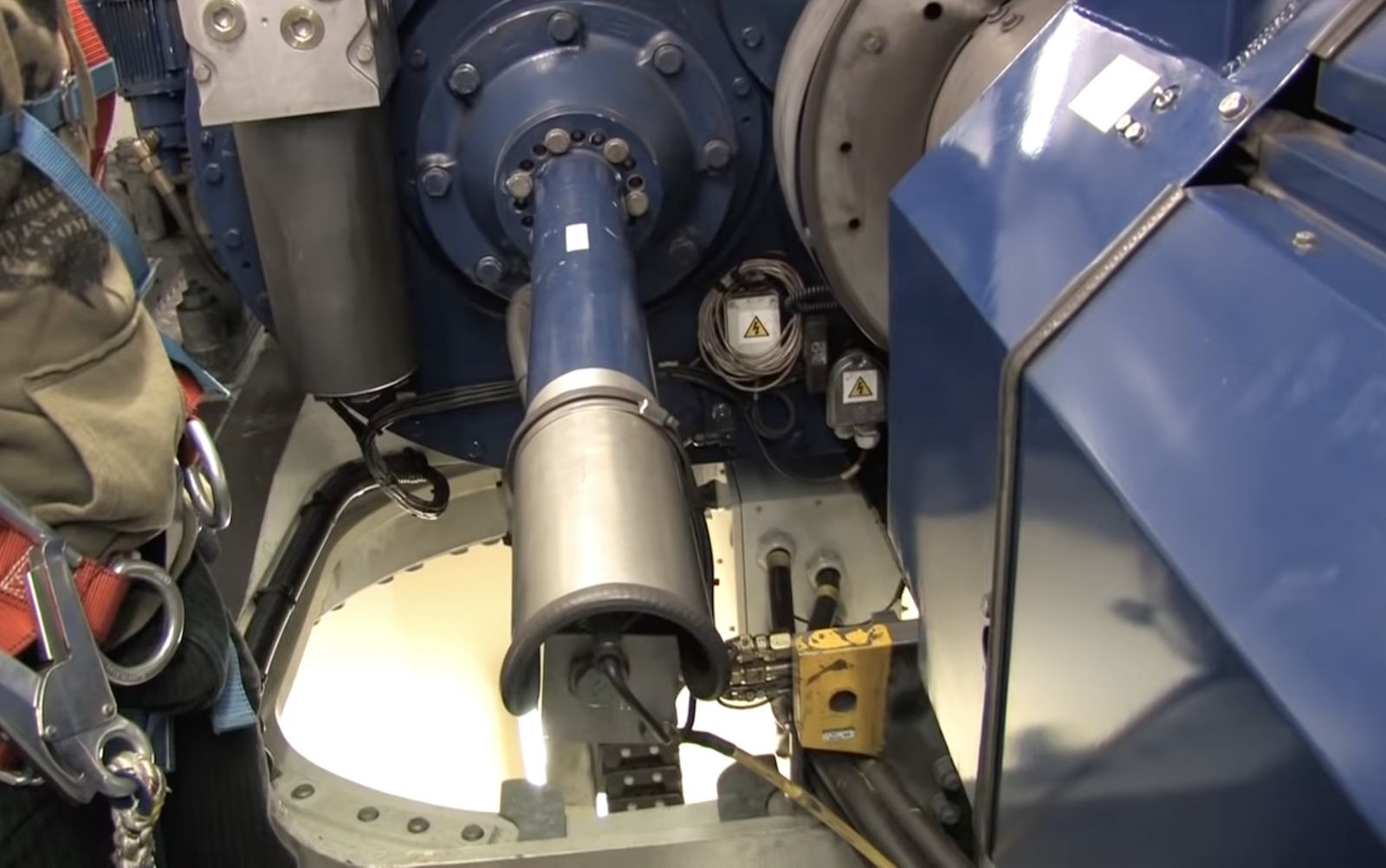 Additional research into both traditional ESA methods as well as machine learning approaches have accelerated within academic and engineering professional societies since the mid-2000s; these were first included in standards with the release of IEEE 1415-2006, "IEEE Guide for Induction Machinery Maintenance Testing and Failure Analysis," in May, 2006, and administratively withdrawn in 2021. The latest standard reference for ESA is ISO 20958, "Condition Monitoring and Diagnostics of Machine Systems - Electrical Signature Analysis of Three Phase Induction Motors," published in 2013. In 2008, the first textbook covering detailed ESA testing of electrical and mechanical systems, "Electrical Motor Diagnostics: 2nd Edition," (Penrose) was published followed by "Current Signature Analysis for Condition Monitoring of Cage Induction Motors," (Thomson and Culbert) in 2017, which focuses on rotor analysis of electric machines. By 2021, a majority of the technology papers and presentations presented at the Vibration Institute annual conference were related to ESA/MCSA.
The first publication related to the analysis of generators, powertrain, transformers, and driven equipment was the original "Motor Current Signature Analysis Method for Diagnosing Motor Operated Devices," patent (US Patent 4,965,513) via ORNL - the first discussions related to the ESA analysis of wind turbine generators was by General Electric in 1998, followed by Penrose in 2003. The first court cases involving ESA as part of expert data were in 2013 by Penrose. ESA is also included in the upcoming American Clean Power "Gearbox Operations Playbook," planned for publication this year. As the research and understanding of the system-wide capability of ESA grew, the primary method for verification of the level of knowledge by technicians using the MCSA/ESA was experience and reputation, which leads to the concern related to accuracy without some traceability back to some type of consensus standards and certification.
The first attempt at certification was initiated at a 2006 IEEE Dielectrics and Electrical Insulation Society conference. This grew to involve over 200 company members including General Motors, Cargill, Allied Services, and several organizations that ended up creating the Institute of Electrical Motor Diagnostics (IEMD). Unfortunately, a majority of the organizations involved were directly affected by the economic conditions of 2009, and the organization subsequently disbanded. Following a resurgence of interest in ESA (starting in 2015) discussions between interested parties and the Mobius Institute, an Asset Management accredited certification body, resulted in the pursuit of the certification program started in 2020, and the official formation of the Scheme committee at the end of 2021.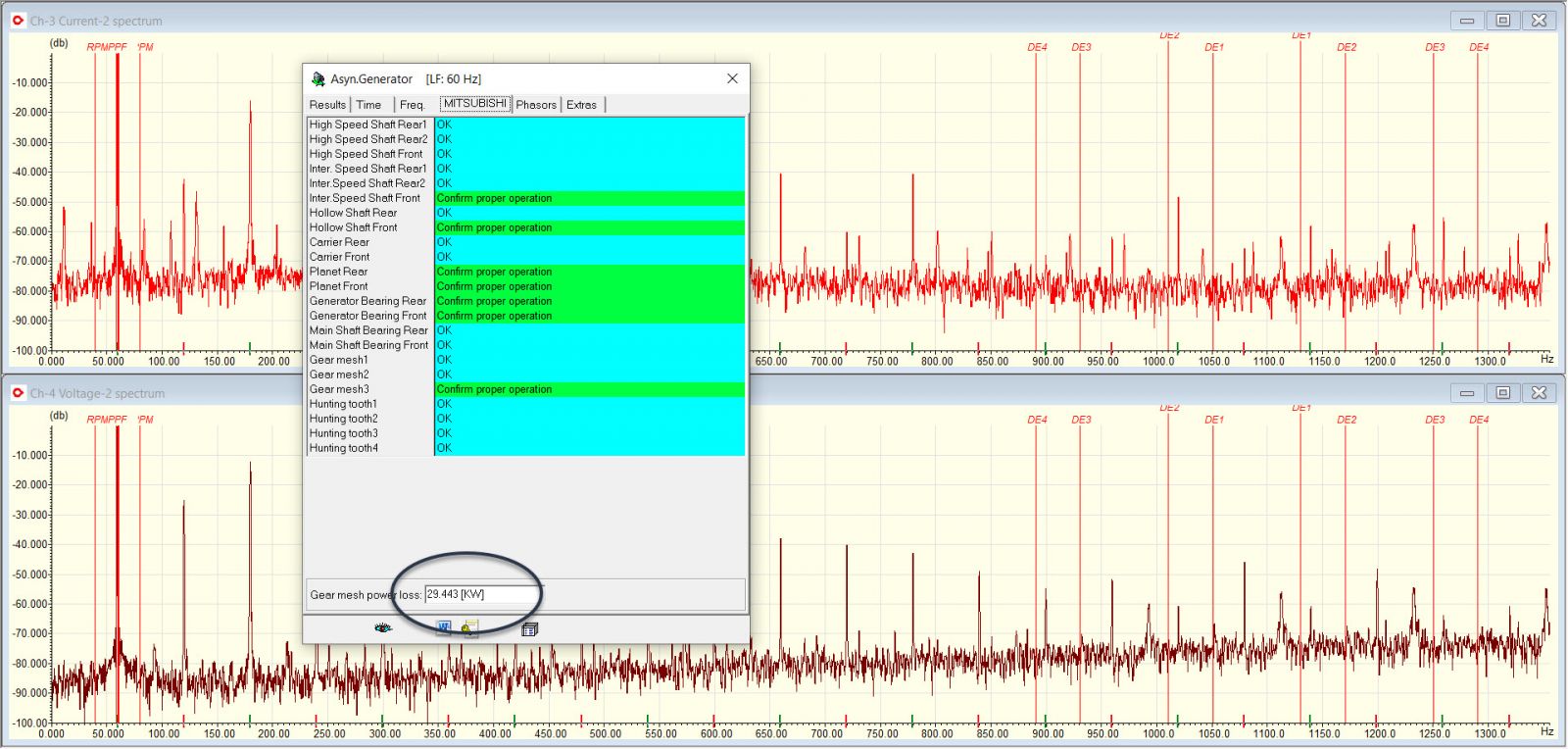 Why is certification of ESA important?
Advances in the technology are rapidly overtaking traditional methods such as vibration analysis in electric machine-driven technology, whether that is power generation to small electric motors. A common training practice and testing methodology to identify the experience and capability of technicians and engineers is necessary to ensure availability of correct information. This has the additional impact of assisting in the direction of future research, development of new technology through third-party dissemination of knowledge, and a path for predictive maintenance technicians to advance. The development of the consensus certification and education protocol, "Draft: Specific Requirements for Qualification and MIBoC Certification of Electrical and Current Signature Analysis Monitoring and Diagnostic Personnel," (planned for first quarter publication 2022), is traceable through "General Requirements for Qualification and MIBoC Certification of Condition Monitoring and Diagnostic Personnel," and ISO/IEC 17024. The program is accredited and audited through JAS-ANZ, which is the Joint Accreditation System of Australia and New Zealand, the corporate base of Mobius Institute and the accreditation system is recognized world-wide for vibration and asset management certification programs.
Under the draft for ESA, the personnel classification will be divided into four parts, with specific training requirements and backgrounds for each. While there are no college degree requirements, personnel are required to have a certain level of experience and training prior to being able to take the exam.
The following exemptions related to education and known experience exist so that trainers are readily available:
Category I: Able to perform a range of pre-defined, generally simple single through six channel ESA condition monitoring activities with established procedures (data collection).
Category II: Able to perform industrial/commercial/utility ESA using single through six-channel measurements according to established and recognized procedures. They are able to interpret and evaluate test results from routine analysis and acceptance tests.
Category III: In addition to the capabilities of Category I and II, they will be able to design a program and make recommendations on restrictions to machine operation. They will also be able to instruct Cat. I and II prior to certification. (This level can be considered a 'journeyman' ESA technician or engineer).
Category IV: Have the background of Categories I-III and be able to direct and audit condition monitoring strategies. They will have broad technical knowledge and experience of a range of machine situations and techniques. There are the 'master' ESA technicians and engineers.
Just as selecting a Cat III vibration analysis to determine the correct placement of transducers with vibration analysis, the use of the ESA certification program provides a level of confidence related to the proper selection and understanding of ESA technologies for specific applications. This would include the proper type and selection of technology for transformers, motors, generators, and powertrain within clean energy including the needs of windpower, solar, geothermal, and others. Expect to see personnel carrying ESA Category certification during 2022, and accredited training programs in the first quarter of 2022.
Howard W Penrose, Ph.D., CMRP is President of MotorDoc LLC, Vice Chair ACP Technical Standards Committee, Chair of the Mobius Institute ESA/MCSA Certification Committee, Member IEEE DEIS Standards Committee, and Member IEEE PES Standards Committee. MotorDoc LLC provides predictive maintenance, root cause analysis, training, electrical and commercial/industrial reliability programs, and sales/applications of electrical signature analysis data collectors and continuous monitoring services.
MotorDoc | motordoc.com
Author:
Howard W Penrose, Ph.D., CMRP
Volume:
2022 January/February