15 May 2021
By Otto Gunderson
While solar has experienced an exponential growth over the last decade, there is a consistent failure by individual states to prepare for PV panel End of Life (EOL).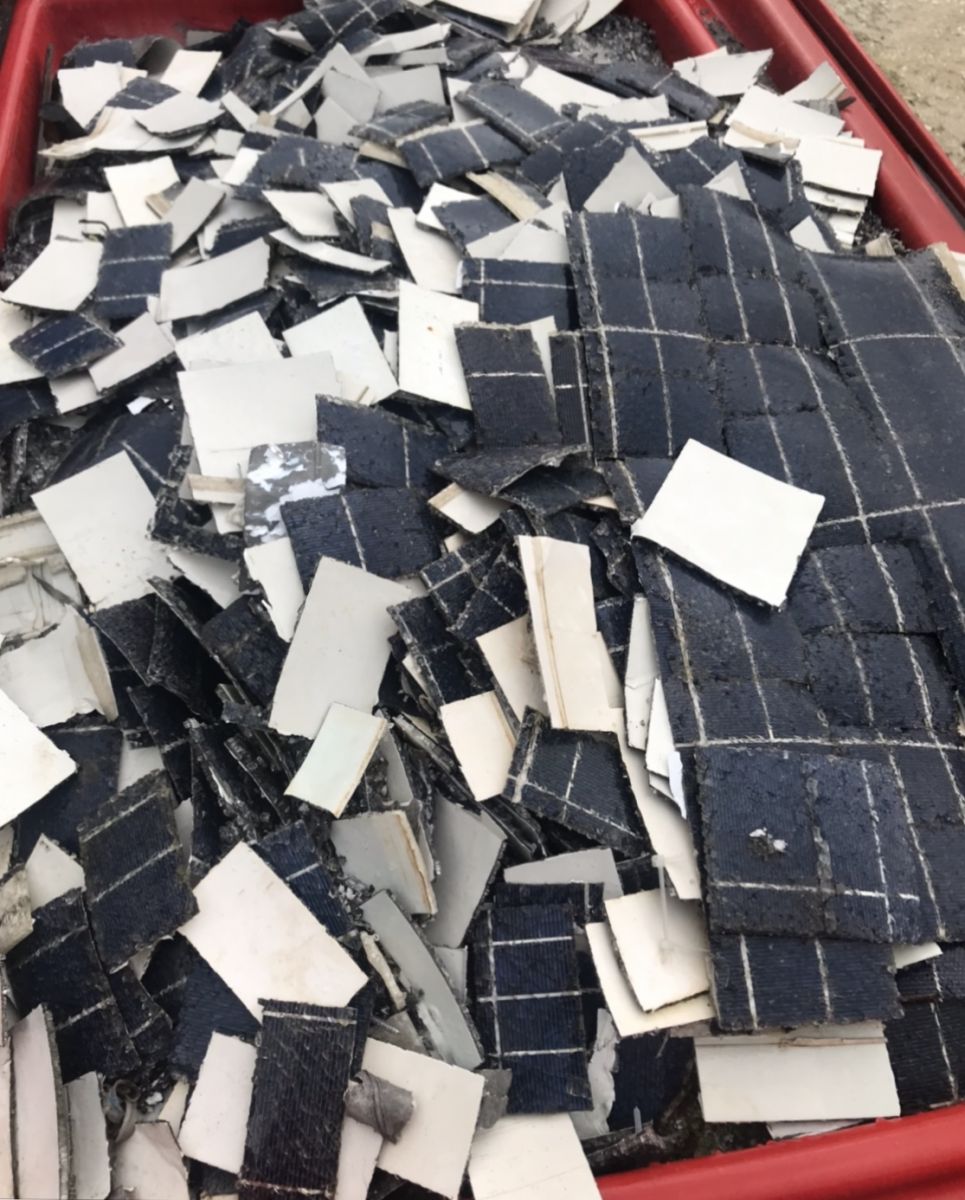 Currently, only Washington state has passed comprehensive legislation mandating responsible PV end-of-life treatment by manufacturers; several other states are in the process of drafting this legislation, but change is frustratingly slow. Solar recyclers in the United States are seeing the shipment of decommissioned panels across state lines and national borders to avoid high recycling costs. Clearly, the federal government is overdue in passing legislation that will prohibit the dumping of EOL solar panels in landfills, penalize the shipping of decommissioned panels to developing countries for unregulated use, mandate a producer-sponsored takeback system, and encourage a circular economic approach to solar recycling.
Solar waste in the United State is expected to grow from 94,000 US tons of solar waste in 2020 (roughly 4.2 million PV panels), to 1.1 million US tons (roughly 48.9 million PV panels) by 2030, reaching 11 million US tons (roughly 489 million PV panels) by 2050. It is estimated that less than 10 percent of these decommissioned panels are properly recycled. This is primarily due to lack of awareness and high cost; on average, the cost to recycle a single panel can range between 20-30 dollars. The majority of EOL PV panels stack up in landfills, which often deny recyclers and manufacturers access to the valuable materials found within those discarded components. While materials like silicon and silver can be salvaged and reused in the production of new solar panels, potentially hazardous materials (lead, indium, cadmium, etc.) can enter into the waste stream without oversight.
In March of 2020, the state of Washington passed comprehensive PV EOL legislation that enacted photovoltaic module stewardship and takeback programs. Manufacturers are responsible for financing the takeback and recycling of the PV systems. Additionally, manufacturers must submit a stewardship plan that includes an outline for financing recycling, collection, and management of decommissioned panels. Beginning in 2024, manufacturers will be required to provide an annual report that reviews the plan and the achievement. By 2023, there will be no manufacturer, distributor, retailer, or installer who can sell panels in Washington without a Department of Ecology approved plan.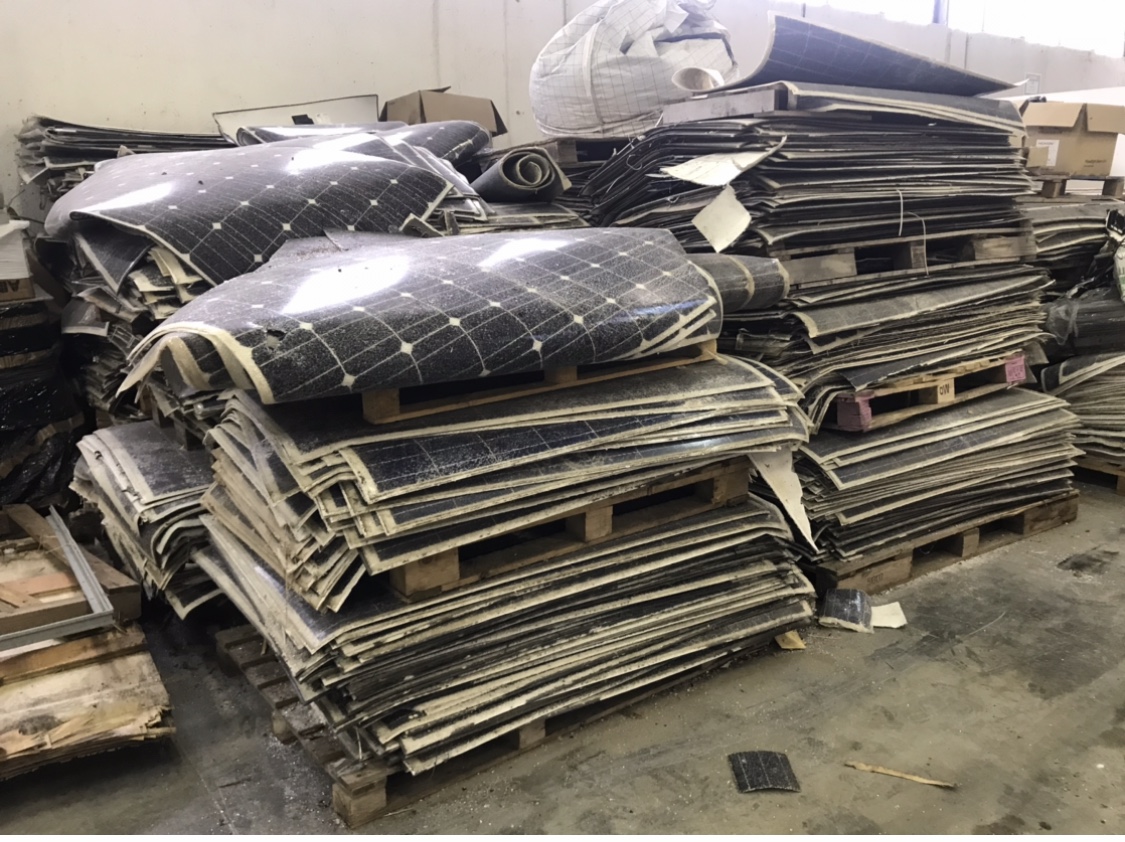 Arizona has also begun drafting legislation. The Arizona bill outlines steps to reduce solar waste and re-enter critical materials into the U.S. market. It creates a landfill ban on both solar panels and electric vehicle batteries, as well as requiring recycling at an approved site. Secondly, it includes a $5/panel fee on the seller unless the manufacturer of the panel will process the panel at end-of-life. This legislation also imposes a penalty on all panels not properly treated at EOL; this money will be used for the creation and running of PV Recycling Facilities.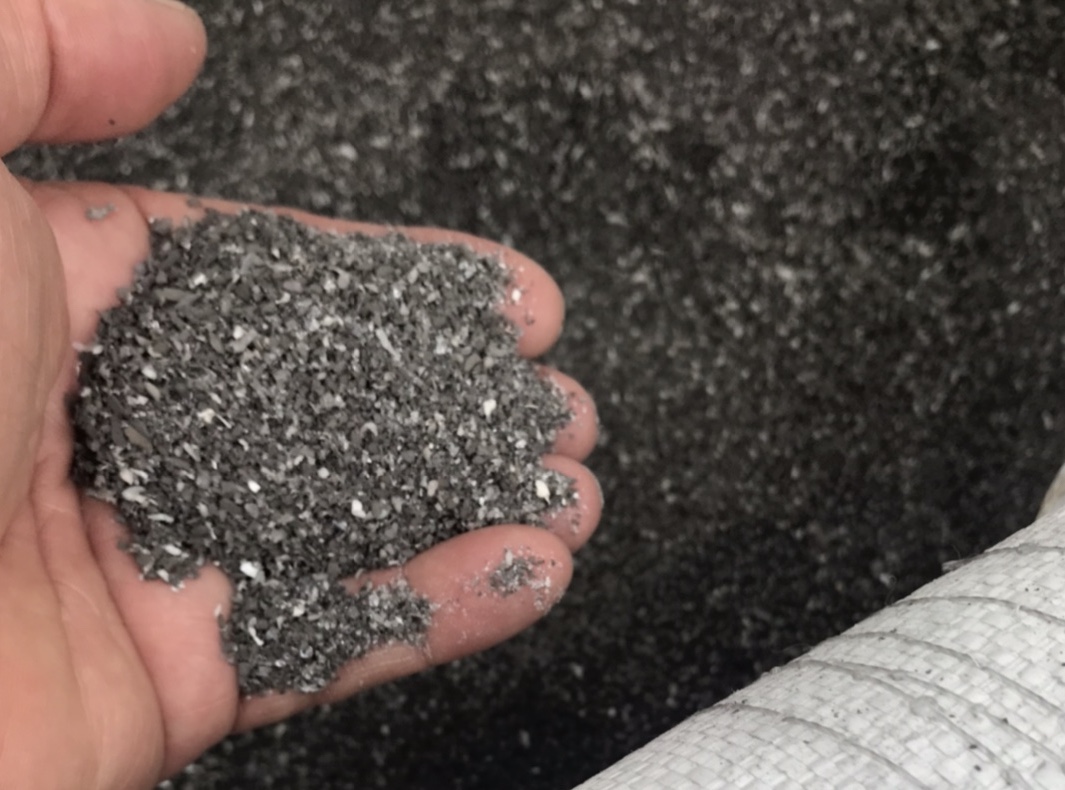 North Carolina passed legislation that requires the responsible decommissioning of utility scale installations and prohibits landfilling of EOL PV Panels. Additionally, California has altered the categorization of EOL PV panels from toxic waste to universal waste, in hopes that the reduced rules on transportation and storage will encourage recycling. California's lack of comprehensive PV recycling legislature is particularly concerning as California is responsible for approximately one third of all solar energy produced in the U.S.
However, state-by-state legislation is unlikely to create a recycling infrastructure capable of handling the level of PV waste by 2030, and will do little to stop the landfilling of panels in other areas.
The benefits of properly recycling solar panels can be found in environmental protection and in economic growth. Fatima Ahmad, Senior Counsel with the House Select Committee on the Climate Crisis, comments "…one of the recommendations in the Climate Crisis Action Plan is to develop a circular economy roadmap for the United States building on existing efforts at the Department of Energy. I expect to see growing interest in strategies to expand recycling across several climate solutions, from solar energy components to electric vehicle batteries and more." Not only would the responsible handling of EOL panels support environmental progress and lessen the effects of climate change, but it could stimulate the green economy. A comprehensive national plan for EOL panels would result in $10.1 billion in market value by 2050, and reintroduce the necessary raw materials to create 2 billion new PV panels. While sweeping PV recycling legislation would prevent resource waste, contribute to a circular economy, and grow the solar industry, it must be put into place long before we reach overwhelming levels of decommissioning.
Otto Gunderson is a third-year student at the University of Virginia, studying History and Economics. He has been a research associate at Recycle PV Solar for the past year and hopes to enter the clean energy sector upon graduating. Recycle PV Solar, based in Reno, Nevada, is a full-service solar recycling company that captures over 90 percent of available materials from decommissioned PV panels.
Recycle PV Solar | recyclepv.solar
Author:
Otto Gunderson
Volume:
2021 May/June