21 Sep 2022
Lumos SolarZones help transform University of Hawai'i at M?noa campus! The installation of five SolarZone charging stations in the courtyard outside of the Life Sciences building created a super functional outdoor workspace for students and staff. The project is featured in this great article in the University of Hawai'i News as part of the University's ongoing efforts to use renewable energy.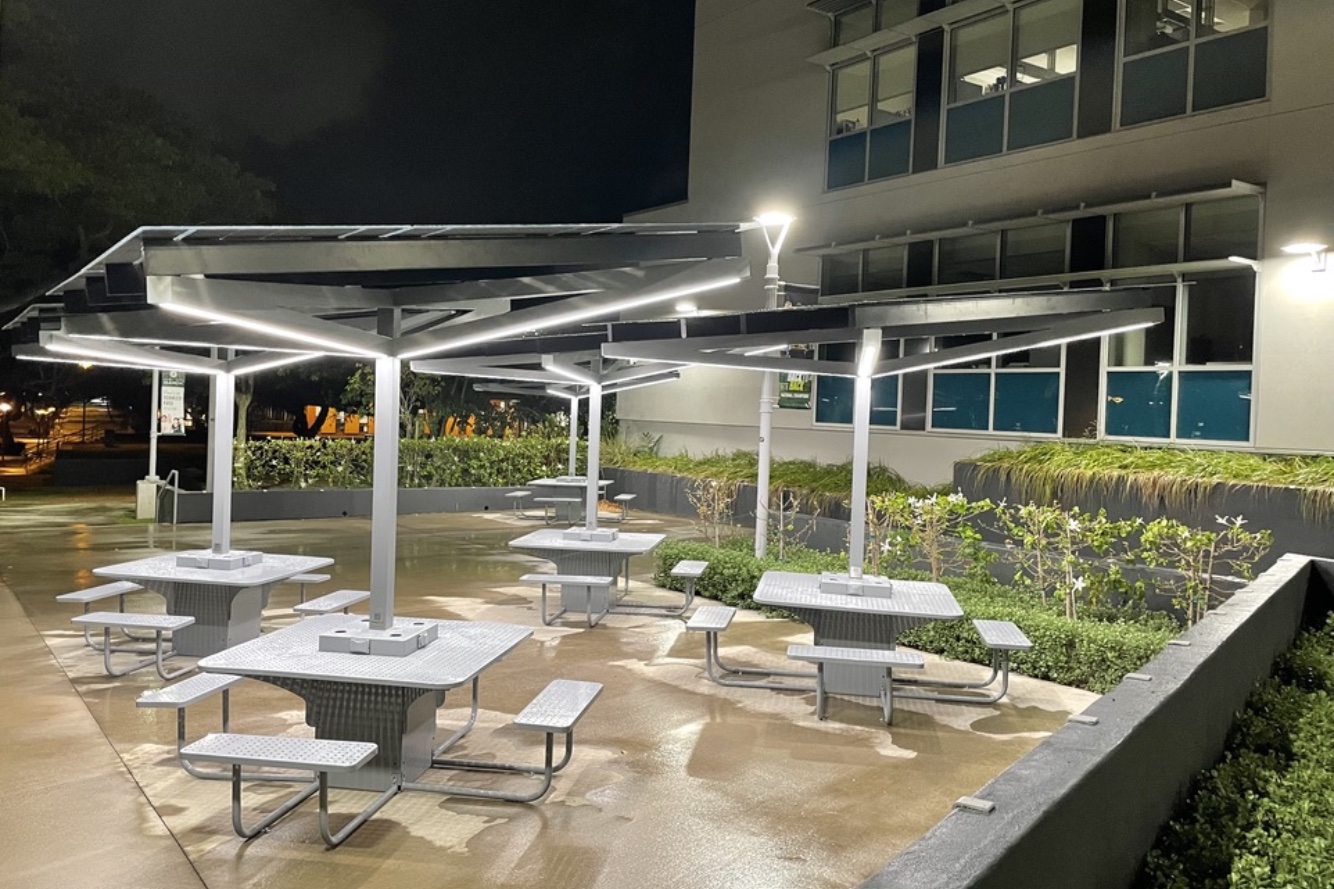 The installation was designed by Fung and Associates, the general contractor was Elite Pacific Construction and the installation was completed by the experts at RevoluSun.
It is always an honor to help actualize our clients' vision with beautiful, functional solar energy in such a wide variety of applications. We are continually inspired by our customers' creativity in applying solar solutions to transform their physical spaces and to utilize clean, sustainable energy. As inhabitants of this blessed planet, we at Lumos Solar are committed to being part of the solutions needed to navigate our climate crisis by creating products that help transform energy usage with renewable power in practical applications, like our SolarZone.
Lumos SolarZones help transform your outdoor spaces. They can be installed anywhere and do not require foundations or underground electrical work. SolarZones include (4) wireless mobile device chargers, (4) 110V outlets for laptop charging, integrated LED lighting and feature our award-winning LSX Module System, look great and provide plenty of clean solar power to keep the batteries fully charged. The SolarZone is also ADA compliant.
Lumos | https://lumossolar.com