18 Sep 2021
By Chase Foland
The tens of thousands of solar panel installations in the United States can be grouped into two distinct types: utility scale and community solar. Utility scale solar farms refer to those massive areas of land where solar panels stretch across the horizon. These installations consist of hundreds of thousands of solar panels that absorb energy from the sun, generate an electric current and distribute that power on high voltage power lines, turning on the lights for many homes and communities.
The owners of these solar farms need to ensure that each panel is operating correctly and producing their peak output. If even one of these panels goes offline or stops working, not only do the consumers lose out on the renewable energy resource being provided, but the owners of these solar farms lose money. One solution is to completely shut down in order to detect and resolve these issues. But is there an easier way to perform routine inspections for their solar panels?
The answer is aerial thermography.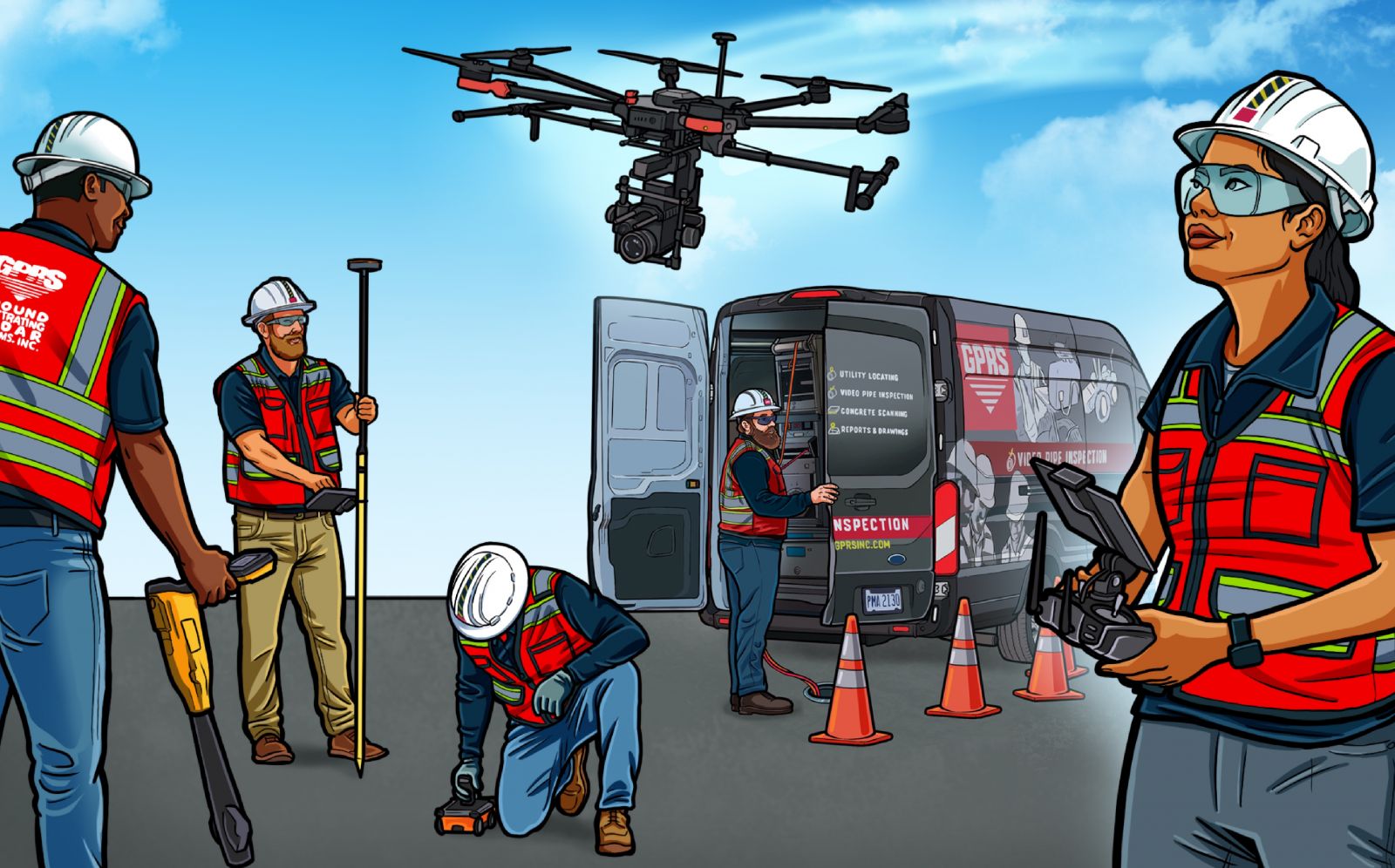 Thermographic aerial inspection, or aerial thermography, is the process of using a drone equipped with infrared sensors to inspect solar Photovoltaic (PV) Systems. By using these infrared images and/or videos, aerial inspection solutions providers have the ability to identify malfunctions that impact the solar system performance, in addition to performing routine maintenance and other services. Since these aerial drones require a certain level of training and understanding to operate, you need someone who is well-equipped to perform the inspections. Not only do you need a technician who is trained to operate the drone, but one who understands what to look for during the inspection.
An inspection contractor will utilize a drone equipped with infrared thermal cameras to identify any defects, anomalies, and faults affecting PV system performance, as well as underground voids and electrical facilities. Typically, these service providers will offer three separate levels of inspection (plus, premium, and pro levels) to deliver the best of service. Each level differs by flight altitude, data capture time, level of analysis, and the level of detail for all final deliverables. Understanding which level of inspection is needed helps maximize your return on investment (ROI) and decrease time spent per project. What does this mean?
First and foremost, infrared camera-equipped drones enable solar energy clients to properly spot, inspect, and replace damaged solar panels. Thermal drones provide services for other energy divisions and commercial construction clients; void detection (the process of detecting near surface voids below concrete structures) allows Project Managers to find and inspect cold pockets under culverts, roads, sidewalks, and other concrete slabs. Drone imagery also has the capability of inspecting electrical facilities to uncover the areas producing excessive heat to help prevent component failures. Thermal drones can even be used to conduct UAS Magnetic Imaging to find abandoned oil well heads, preventing severe fires or damages before breaking ground on solar farms. No matter the service, it's safe to say that aerial thermography can benefit the solar energy field in ways unimagined before.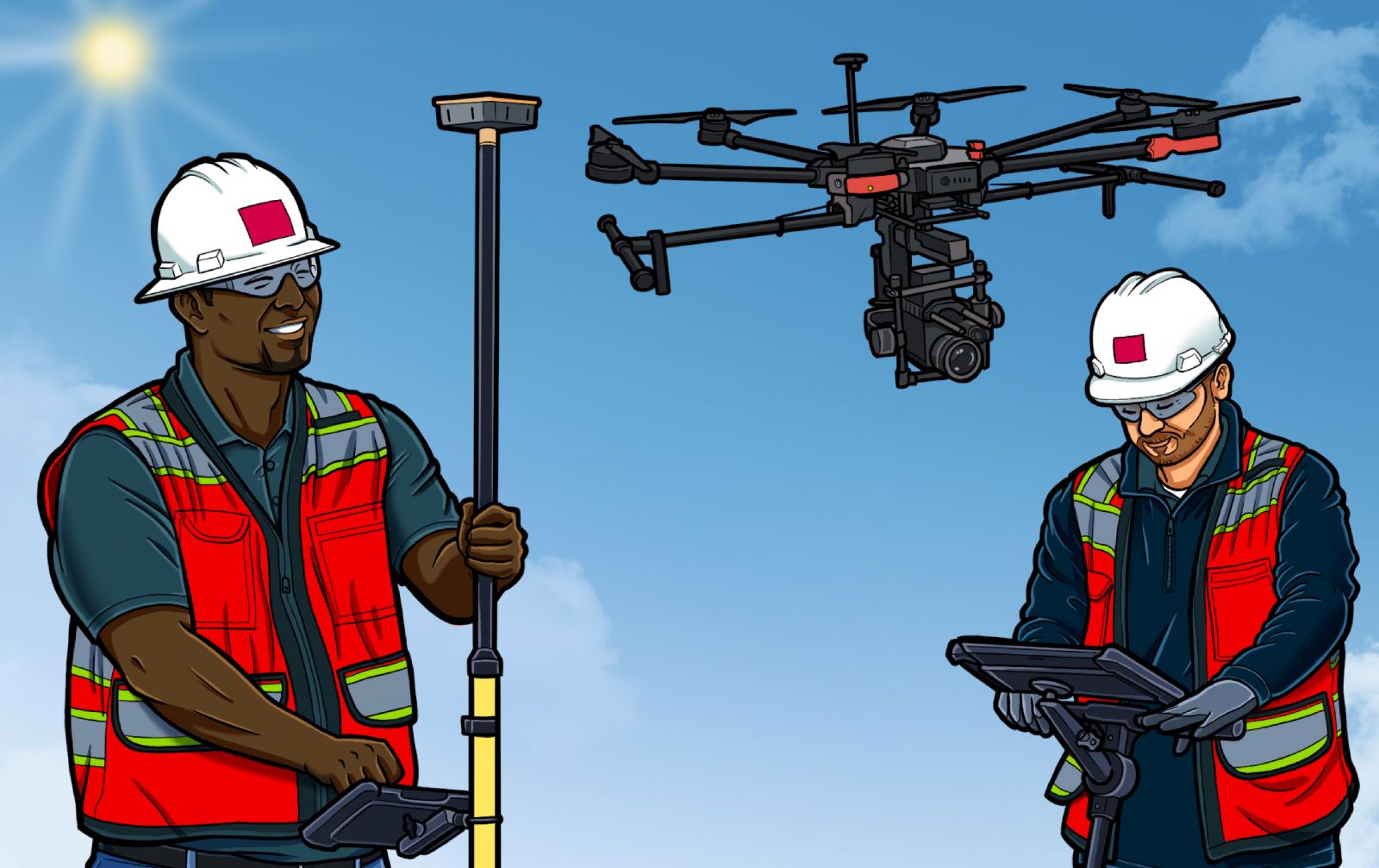 There are many benefits that aerial drone inspections can perform that directly impact the construction cycle of a solar farm. These include:
Safety: Safety should always be one of the most important steps of a project site. UAS Thermographic Surveying lets you detect dangerous anomalies before they become a danger to your employees.
Detailed Information: The thermal infrared and high definition (HD) color image resolutions allow for the accurate identification of small- and large-scale anomalies with your solar panels.
Difficult to Reach Locations: Rather than trekking rough terrain or climbing to unsafe heights, a UAS Drone Scan can easily inspect facilities - even in tough to reach areas.
Save Time and Money: High impact anomalies cause a large loss in annual production and revenue. By detecting them with aerial thermography, you ultimately save yourself time and money.
Keep Operations Online: By utilizing UAS Thermographic Imagery to perform maintenance on your PV system, plant operations don't need to be shut down for an inspection. The drones fly over so operations can stay online and active.
Instant ROI: Maximize the output and efficiency of your solar panel array using detailed data from infrared drone imagery. Obtain an immediate return on investment by boosting the efficiency of your solar fields.
Like most construction projects, solar farms are on a tight schedule for completion. The only problem? They cover a large surface area. The easiest and most efficient way to cover the area of such a large project is with aerial drone thermography. Inspection company Project Managers create a distinct flight plan to fly over scheduled areas to help prevent project delays for when the farm transfers ownership. During the flight plan, drone operators use a forward-looking infrared (FLIR) camera to snap real-time images as well as radiometric pictures. Radiometric imaging is important because these images have temperature data embedded in each pixel, allowing them to be analyzed with FLIR Tools software. FLIR Tools can be used to view infrared, visible, and MSX blended images, including the ability to thermally tune images and bring out the details you need for the inspection. After analyzing the images, PMs will send a detailed report that covers every aspect of the inspection, enabling the customer to pinpoint troubled or non-operating locations within the solar farm. These reports allow them to quickly assess any situation and replace damaged panels where needed, keeping the project on time and on schedule.
Only those who are Part 107 FAA Commercial Drone Pilot licensed may perform aerial drone operations; not just anybody can go out and do this. Field personnel are required to obtain 40 hours of training on Level 1 UAS Thermography, currently the highest certification available. Due to the training involved in certifications, these inspection companies are the best of the best when it comes to aerial drone thermography.
The fastest-growing sector of the renewables industry is solar. Large solar farms are expanding across the country, giving communities more energy-efficient options for their energy consumption. As long as these large-stretched solar farms continue to be built, there will be a need for aerial thermography.
The author is Chase Foland, the Marketing Content Editor at Ground Penetrating Radar Systems (GPRS), which uses highly trained operators to provide drone imagery to up and coming renewable energy construction projects.
Ground Penetrating Radar Systems | http://www.gp-radar.com
Author:
Chase Foland
Volume:
2021 September/October