15 Jul 2022
By Alex Bazhinov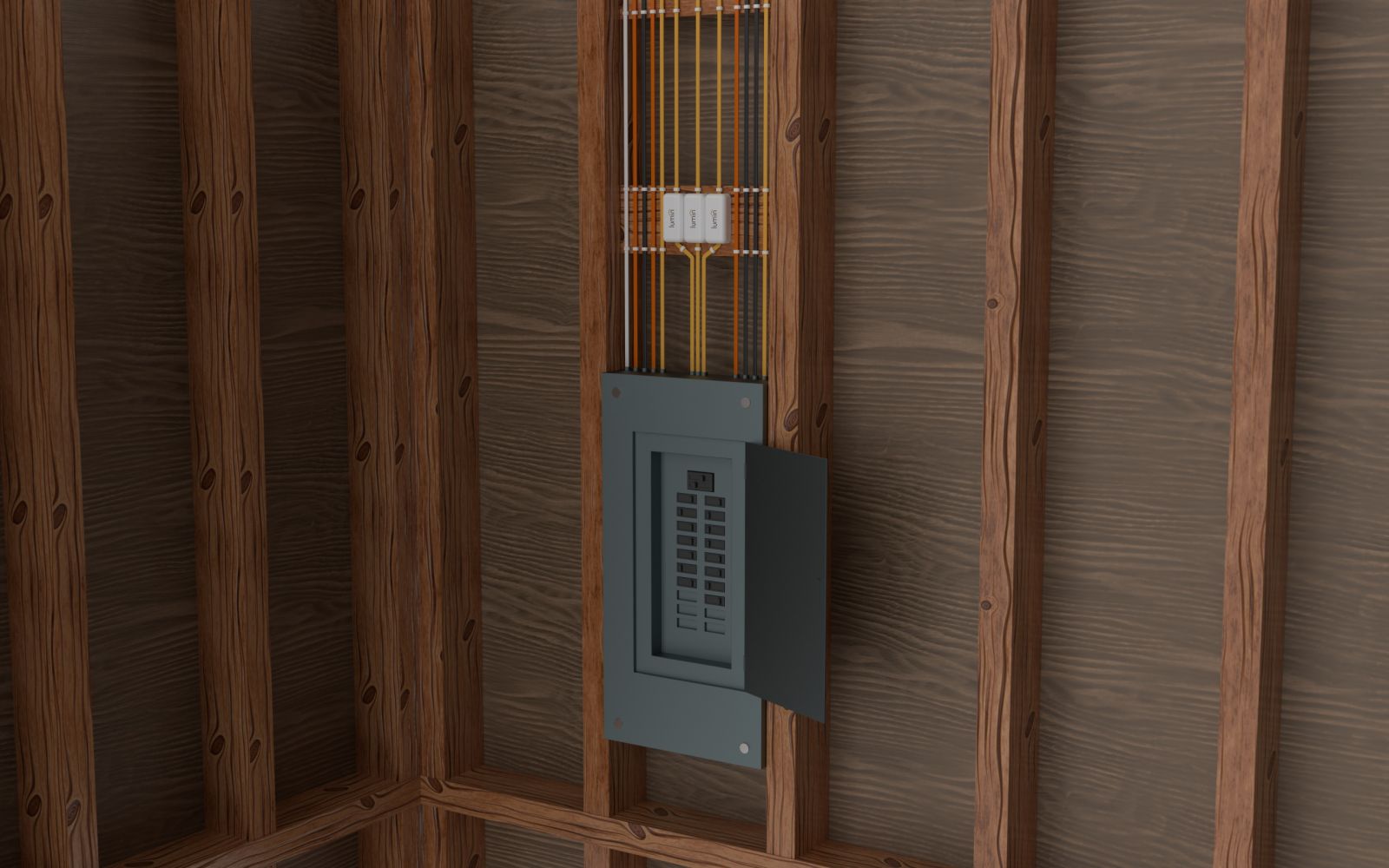 The California Public Utility Commission's (CPUC) latest proposal for net energy metering, (NEM) 3.0, has raised many questions and eyebrows within the residential solar and energy storage world. While California's stance to diminish the potential return on investment (ROI) for residential solar has been temporarily paused, it brought up the imminent question: how can people protect themselves from potential rate increases?
As residential solar continues to grow, initiatives like this threaten the industry's momentum. They also pose potential risks that net metering creates. As the industry looks for answers, existing technology utilizes mitigation strategies to bring a solar return on investment in line with net metering.
Net Metering and its Problems
To understand this situation, people need to know what NEM is and where it stands today: with net metering, utilities only charge users for their net electricity purchases. If people generate excess solar, their electricity meter "runs backward," reducing, or completely negating their bill. Opponents of net metering argue that residential solar owners are not paying their fair share for grid infrastructure usage, resulting in rate hikes that impact lower-income groups more than higher-income groups. Net metering's opponents do not all agree on the residential rate structure that should prevail, but all solutions fall under the umbrella term: asymmetric net metering.
Asymmetric Net Metering
With asymmetric net metering, electricity purchases and sales are not equal. This structure has many different forms, with the most common being flat fees and net billing. Flat fees allow utility providers to determine a user's monthly energy bill by net electricity imports. Still, there is an additional fixed monthly "grid access charge" for customers who want to sell their excess generation back to the grid. With net billing, the utility company compensates users at a lower rate for electricity sales back to the grid than they charge for electricity purchases.
The current proposal from the CPUC levies both these forms of asymmetric net metering; this will result in a drastic extension in the payback period for an average home solar installation in California, and a likely backsliding of rooftop solar adoption. If passed, the CPUC proposal will be a big blow to the residential solar industry, given that California is the nationwide leader in residential solar deployment. Many fear this is a bellwether for future policy changes in other states across the nation.
Threat to residential solar
Although the proposal includes both a "storage evolution fund" and an "equity fund" to rollout solar installations for lower-income and polluted communities, solar homeowners will still be disadvantaged; the proposal interrupts the dropping capital costs and improved financing structures that currently make solar extremely affordable for lower-income Californians.
The takeaway from this push for asymmetric net metering is that generating excess solar energy during parts of the day, then selling it back to the grid, is likely not a sustainable long-term solution for homeowners with residential solar. However, there are several solutions available, even if asymmetric net metering takes hold across the country.
Undersize Solar
Since a switch to asymmetric net metering will not impact the value of any energy that you self-consume, the most obvious (but least impactful) solution is to undersize a solar array so that it never generates excess electricity.
The current NEM framework in California pays homeowners the "retail rate" – around 20 to 30 cents per kilowatt-hour (kWh) – for excess electricity sent back to the grid. This rate is also the same amount they originally pay to receive electricity from the grid. The new framework proposes to decrease this payment to around 5 cents per kWh, referred to as an "avoided cost" rate.
To steer clear of this new "avoided cost" rate, and facilitate lower system costs, homeowners need to be more vigilant in monitoring their solar production. A home with limited energy production will be powered mostly by fossil fuel generation from the grid. System management and optimization will be critical factors in successfully adjusting to this new rate change for solar customers.
New solar customers may not use all available rooftop space for a new solar array. If they are limited to building an overall smaller array, they will have to optimize their arrays to produce the maximum solar power to support their needs. On the other hand, existing solar customers may not quickly redesign their existing solar arrays. Still, they can easily adjust to these new rate changes with energy management tools. Features such as monitoring, management, and even optimization can help homeowners curtail excess energy production.
While this is a solution to help homeowners in the short term, this option is not the best solution for the industry; it slows down decarbonization, and our fight to reduce climate change impacts.
Install Batteries
Another option is to install a big enough battery to consume all your excess solar generation during the day to discharge at night. Initial costs of adding an energy storage system can be high, due to product pricing and installation fees. Still, homeowners will significantly benefit in the long run when pairing solar and storage together.
A homeowner with an energy storage system can schedule many, or all, of a home's loads during demand peaks, the specific times of day, or the season when power is highly required and used. Doing so avoids peak time-of-use energy charges from the utility, and lessens the home's reliance on the grid when fossil fuel usage is at its highest. Besides providing power during demand peaks, energy storage systems maintain a steady energy flow during suboptimal weather conditions and grid outages. The latter may come with the additional benefit for California, which has had a number of large power outages due to grid instability over the past several years.
The new proposal outlines a "storage evolution fund" that offers existing solar customers without energy storage systems (both residential and commercial) rebates of $200 per kWh for installing a battery system – under the condition of switching to NEM 3.0 within the next four years. The rebate decreases the longer a customer waits to change.
Energy storage systems help all homeowners build their power grids, use sustainable electrical power, and greatly reduce dependence on the local grid.
Use a Smart Energy System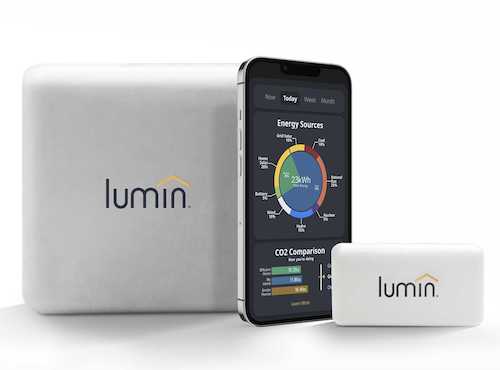 One of the best strategies for a homeowner is to maximize the use of solar power generated onsite. This would, in turn, minimize the use of energy imported from the grid at a higher price.
The most efficient solution to achieve this goal is installing a smart energy management system that will intelligently control circuits, to ensure that homeowners are self-consuming as much of their solar as possible, whether or not the system has a paired battery.
These solutions work with appliances, electric vehicle (EV) charging hardware, and solar and storage systems, to help homeowners address energy consumption, and load more precisely. This technology can also schedule various home energy assets to match solar generation profiles such as EV charge time, controlling HVAC, water heater timing, and pool pump operations.
As it stands today, asymmetric net metering could be very detrimental to the solar industry. However, with a well-implemented smart energy management system, a homeowner can maximize self-consumption of solar generation, minimize excess solar sales to the grid, and maximize the return on investment for residential solar systems by treating their home as an actively and intelligently-managed microgrid.
Alex Bazhinov is Founder & CEO of Lumin. He had the idea for Lumin while tending to his first start up, DreamPower, which he founded at the University of Virginia's iLab while earning his graduate degree at UVA's Darden School of Business. Alex hails from Moscow, Russia, where he held senior finance positions in global firms, spending six years at Norilsk Nickel, the world's largest nickel and palladium producer, and as CFO at the global manufacturing conglomerate, Sandvik.
Lumin | http://www.luminsmart.com
Author:
Alex Bazhinov
Volume:
2022 July/August