15 Nov 2021
By Zack Hobbs
When best practices are overlooked in the design and construction process of a utility solar power plant, it can have tangible impacts on the maintenance budget for the lifecycle of the facility.
If there's one thing solar professionals can agree on, it's that - regardless of how it's designed - a commercial solar array should maximize output for the owner/operator. While everyone has the same destination in mind, however, the journey can look quite different depending on your point of view.
The operator of the final product, for instance, may have their own list of priorities. The following details several items that you might find on that list.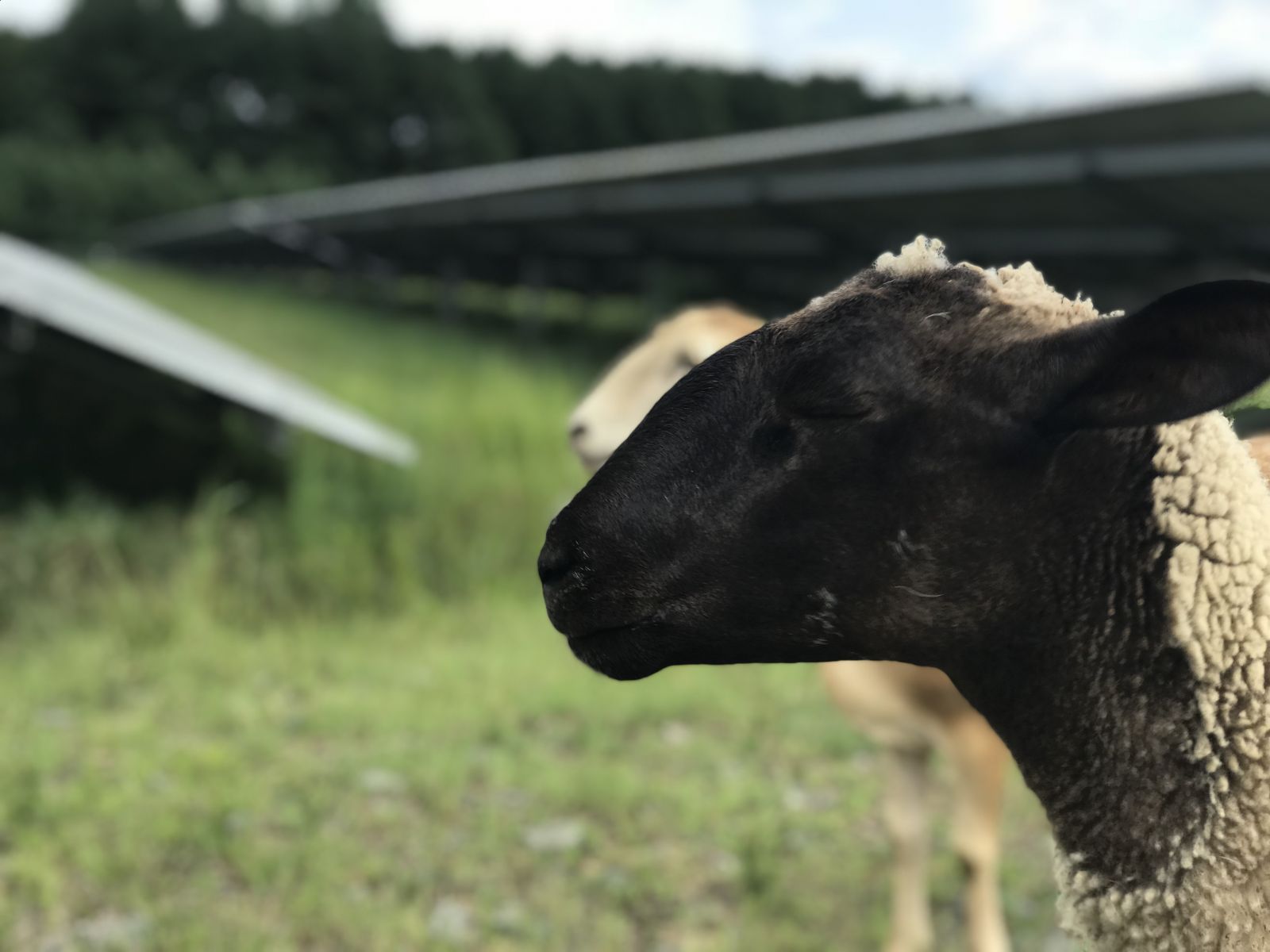 Site Selection & Array Layout
Ease of Access
Ease of equipment access varies widely across different sites, and can have a meaningful impact on operational costs. Simple things such as providing 12 feet of clearance between the end of a row and the fence (for vegetation equipment to turnaround) or providing adequate space around equipment pads (for when it's time to crane in a new transformer) should be considered during the design phase. The worst designs "island" access to portions of the array due to racking crossing over drainage ditches, or they end up blocking off the only accessible portion of the row with cable trays.
Vegetation
Vegetation management (VM) can be the most underestimated cost driver for site maintenance. Owners can reduce these costs by:
Maximizing row spacing
Opting for fewer, longer rows
Maximizing array height off the ground
Choosing buried conductors instead of above ground cable trays
Choose independent row trackers
These features reduce the cost of mechanical VM methods, reduce the amount of herbicide application required (reducing fire and erosion concerns), and make the site a better host for pollinator habitat or sheep grazing.
Fire mitigation
As average temperatures rise and droughts worsen, it is surprising how often fire mitigation strategies aren't factored into the design process. Providing a continuous fire break - in the form of a gravel road kept clear of vegetation around the entirety of the array - not only aids in access concerns, but also provides protection from fires entering the site from outside the array, and lessens the chance of electrical fires spreading to neighboring land. Additional mitigation strategies include installing a gravel pad under and around high hazard equipment (such as inverters, or poles with cutout fuses).
Erosion considerations
Saving a few bucks on the civil costs and seed mix during construction often leads to costly, drawn-out warranty claims due to sink holes and racking failure, just a few years into a project's lifecycle. Designing cable trenches to run perpendicular to the gradient, properly backfilling and tamping trenches, and ensuring healthy ground cover through minimal herbicide use are the best prophylactics to erosion issues.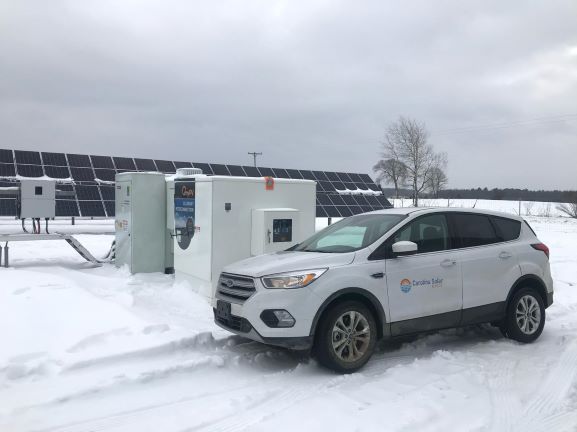 Equipment Choices
It sounds obvious, but the equipment choices made during design and construction have a significant impact on the performance and lifecycle costs of an array. The most important lesson to be learned from an operator's point of view - and to pass on to our industry colleagues designing, constructing, and owning sites - is that it's essential to choose equipment that minimizes lifecycle cost, not just first cost.
Inverter
If there is a single piece of equipment to "get right" at design, it is the inverter. A 2019 report suggests that inverters account for nearly 80 percent of production losses in PV plants.
One contributing factor to that downtime is the wide disparity in the ease of troubleshooting and replacement part lead times across different central inverters OEMs. The advent of large string inverters has been a game changer for site availability, but bankable central inverters OEMs still offer reliable performance.
Look for central inverters with a larger physical footprint that allows for greater airflow, and stay away from inverters that employ complicated pumped coolant systems. In addition to quality of build, the availability of spare parts, OEM support line staffing and hours, and willingness to partner with and train O&M providers make a material difference in the production availability of the most complicated piece of equipment on an array.
Racking & BOS Components
Model the cost/benefit of different racking systems holistically. Fixed tilt racking is tried and true, but can be subject to similar parts availability challenges as more complicated equipment if a manufacturer exits the industry.
Trackers can either aid or inhibit vegetative maintenance, based on the unique design of a specific product. Their added complexity will almost certainly increase maintenance costs (preventative or corrective), but that might be outweighed by increased production gains. In the southeastern United States, hurricane wind loading is an important design factor; having an OEM that provides alerts and stow recommendations in advance of a storm provides peace of mind for all involved.
Choosing to place conductors in conduit increases first costs but decreases problems with improper backfill and rodent issues. It also facilitates easier repairs and repowering of a site should the owner need or wish to make such a decision in the future.
Safety
Specifying equipment that minimize hazards to workers can decrease long term PM budgets. Providing IR inspection ports on high arc-hazard enclosures and specifying an external switch on transformers are small but impactful ways to reduce hazard exposure to maintenance technicians.
SCADA/DAS
The ability to measure and communicate operational data with the outside world is at the heart of knowing whether a PV facility is online and producing as is expected. All too often an EPC will install all the proper hardware for data acquisition, but neglect to program accurate data mapping needed for remote monitoring and operation. Utilization of a qualified third-party commissioning agent will ensure an owner gets what they've paid for from their data system.
Owners should work with their O&M vendor early on to understand and include the service and calibration costs for critical DAS instrumentation, especially pyranometers and site production meters.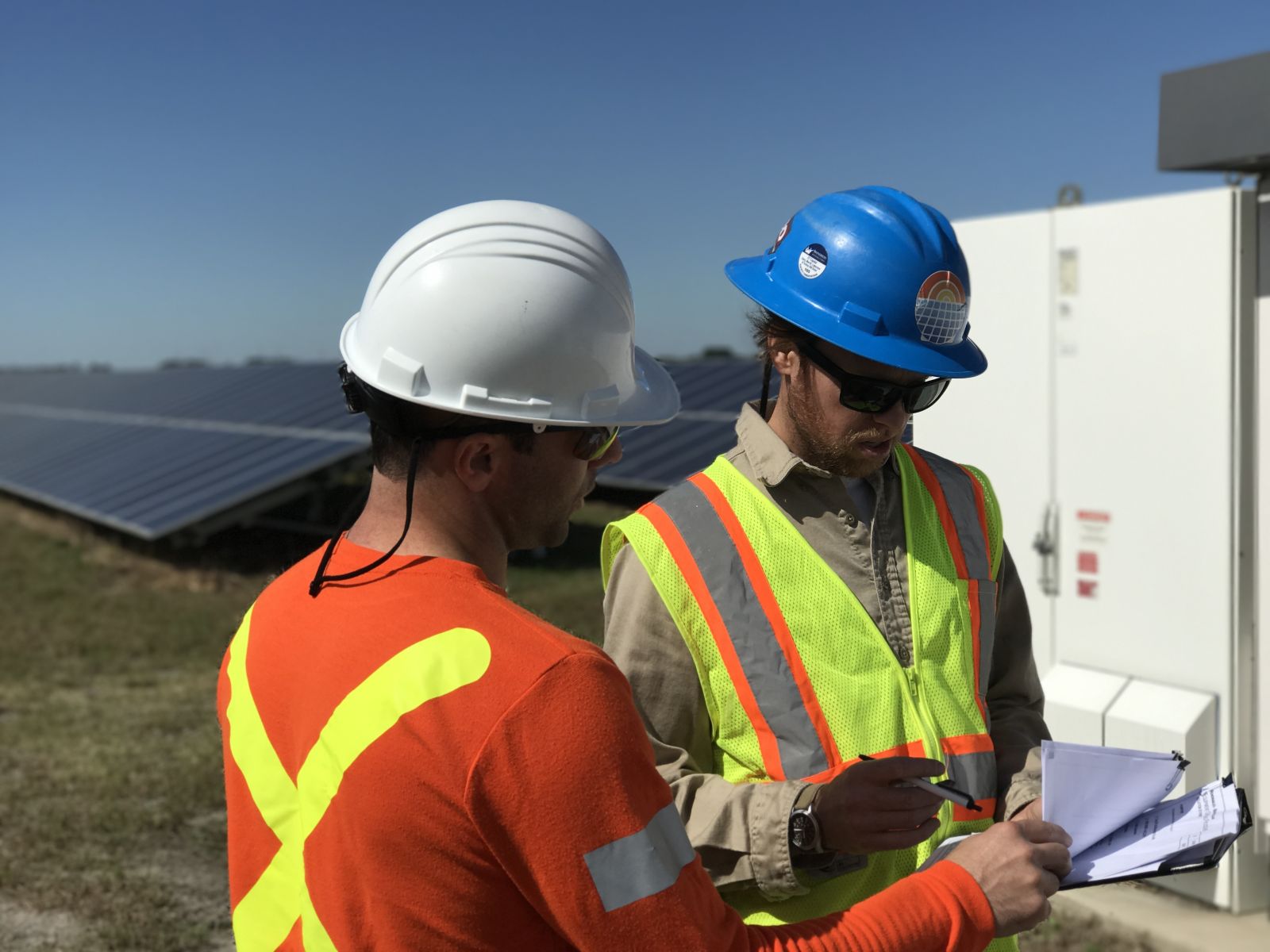 Construction Oversight
An ounce of prevention is worth a pound of cure! For owners who don't have the expertise or bandwidth in house, engaging a third-party (preferably the future O&M provider) to represent the owner for periodic onsite inspections throughout the construction process is one of the highest yielding investments an owner can make. In addition to verifying progress and auditing the EPC's QA/QC team, a technically savvy owner's representative can catch and correct workmanship details (such as module handling or wire management) that might turn into costly warranty claims years down the road. These issues are far easier to remediate when the EPC is fully mobilized onsite.
Conclusion
Engaging your O&M partner early in the design and construction process can yield dividends in reducing long term operational costs. Moreover, incorporating this feedback can be a differentiator in portfolio value by satisfying ESG goals due to enhanced worker safety, reduced sediment runoff, and sustainable land use (agrivoltaics).
As our industry works to establish ourselves as the keystone of a carbon free energy future, we'll need to continue to think holistically about the power plant lifecycle and build things the right way to protect our reputation as an industry, and to survive an ever-warming climate.
CEO Zack Hobbs founded Carolina Solar Services (CSS) in 2014. Headquartered in Durham, NC, CSS is an independent Operations and Maintenance provider focused on utility PV market in the Southeast and Pacific Northwest. CSS operates a fleet of over 600MWDC and provides third party owner's representative and commissioning services for over 2 GW of solar.
Carolina Solar Services | http://www.carolinasolar.services
Author:
Zack Hobbs
Volume:
2021 November/December