15 Sep 2020
By Jill Howell and Nan White
Maximizing ROI - a common goal
The renewable energy market continues to expand as government incentives encourage project development, states establish renewable standards, and sustainable power-generation equipment costs decline. Increasingly, companies are leveraging diversified portfolios of energy sources (from both traditional and renewable energy systems) as they strive to reduce their carbon footprint and ensure uninterrupted power. System owners face many challenges - from power consistency and stability, to systems integration with traditional energy sources and the national grid. Careful consideration must be paid during all phases of a renewable energy project (design, construction, and ongoing operation) to ensure energy resiliency without compromising reliability and quality. Developers and owners rely on electrical reliability experts to evaluate grid interconnection compatibility, protection system coordination, power systems performance, and other factors to ensure system integrity and power quality. These experts help ensure all parties work together to address challenges and comply with industry standards, while maximizing return on investment.
Maintaining regulatory compliance with acceptance and maintenance testing
Renewable energy operations are regulated by federal, state, and security regulations and standards that must be met to ensure a safe and compliant renewable energy environment. Operators have to understand these standards and know when to apply them. Without this knowledge, projects may not get approved or pass inspection.
Acceptance testing and ongoing maintenance requirements are specified in detail within the NERC - North American Energy Resources Corporation, NFPA 70B - National Fire Protection Association, and NETA - InterNational Electrical Testing Association Standards.
These standards provide the requirements and guidelines to ensure power utility owners are building and maintaining safe facilities that deliver reliable power.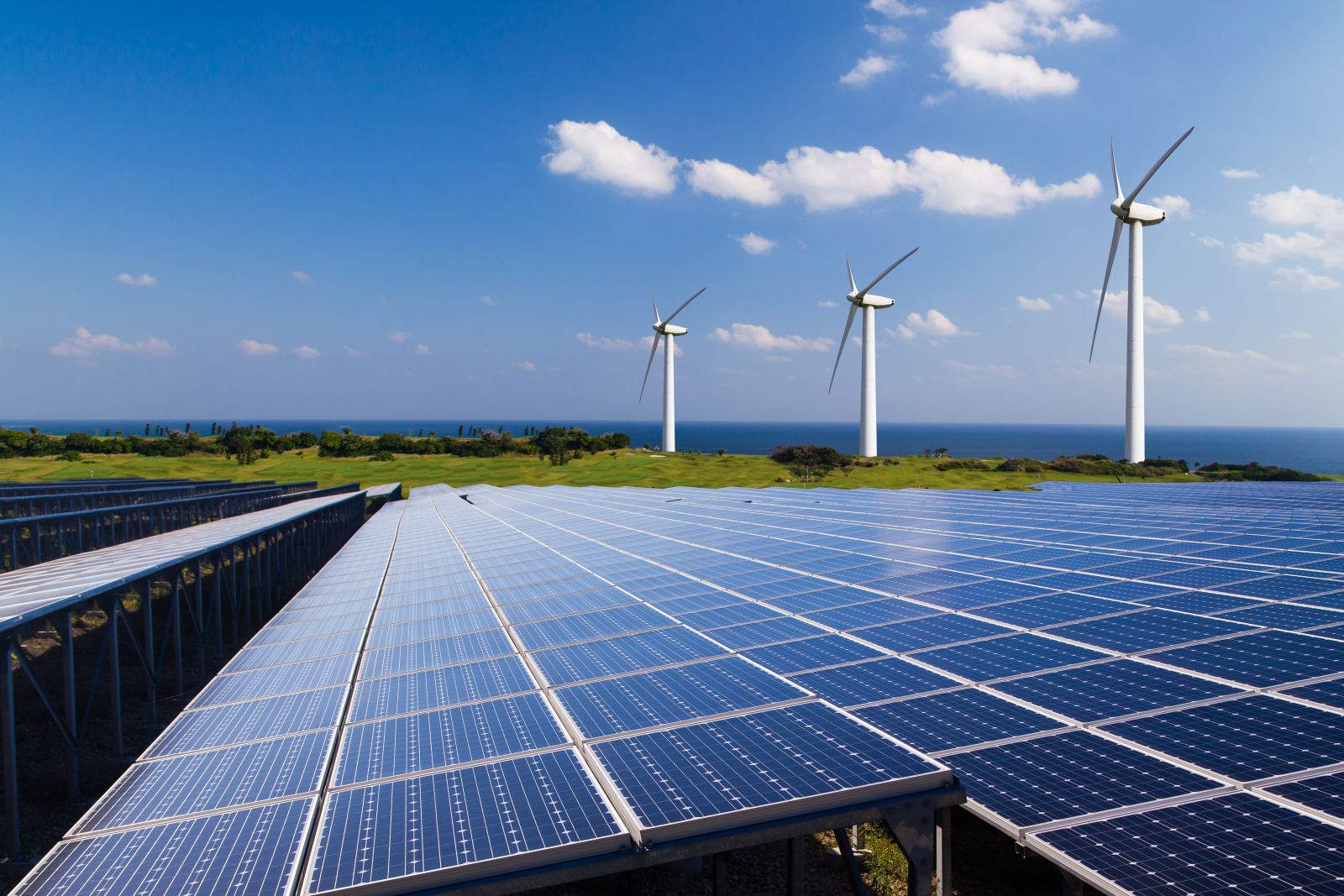 Leveraging Life-Extension Opportunities
As renewable power generation systems age and technology evolves, these systems will require life-extension services. Despite best efforts to maintain existing equipment according to the standards, the cost to keep these assets in operation will continue to rise.
Facility managers face many obstacles:
Conformity to industry standards
Obsolete protective devices, which may lack features that support multiple protection & control functions, arc flash detection, remote communication, and monitoring, or data logging and networking features
Increased maintenance and calibration intervals
Facility managers are looking for cost-effective ways to extend the life of plant assets and return them to optimum operating levels. The best practice is to consult with an electrical reliability expert to evaluate the system and recommend a solution. These experts design customized plans to upgrade and retrofit existing assets with the latest technology, usually at a fraction of the cost of replacement. These plans include a combination of life-extension services.
Life-extension Services
Refurbish
Recondition
Rebuild
Retrofit
Transformer repair or replacement
Refurbish Services
Preventive maintenance will help identify developing problems before failure occurs. Services include:
Visual and mechanical inspection
Cleaning and lubrication
Maintenance testing
Repair and replacement of worn or defective parts
Acceptance testing refurbished equipment
Recondition Services
As equipment ages, not only do components begin to wear, but insulation deteriorates, which leads to electrical leakage, tracking, and possible flashover. Damage is normally evident on the surface of insulating members - if it has not progressed to significant depths, it can usually be resurfaced.
Services include refurbish services, plus:
"As found" inspection and electrical testing
Complete disassembly
Worn parts replacement
Removal and inspection of arc chutes
Bead-blasting and polishing
Reconditioning of current-carrying elements
Reassembly
Rebuild Services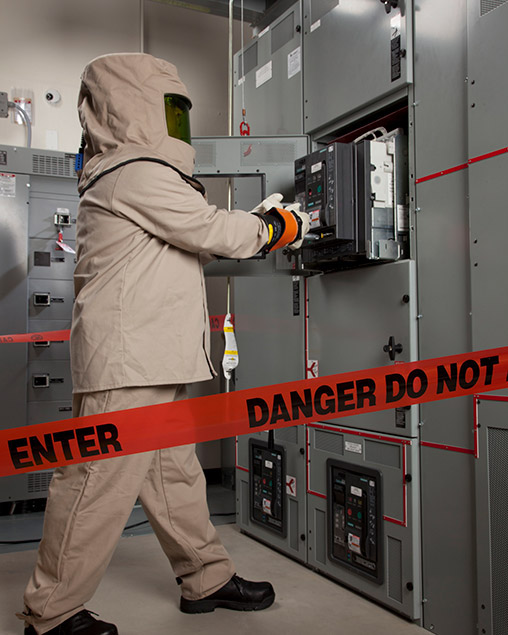 Rebuild services can renew existing assets at a fraction of the cost of replacement. These services are for switches, starters, contactors, and motor control centers.
Services include recondition services, plus:
Re-plating of steel components
Stripping and powder coating of painted steel parts
Replacing of hardware, bearings, bushings, and damaged or worn control wiring
Bench testing of components before reassembly
Re-varnishing of insulators
Retrofit Services
Component upgrades can deliver advanced technologies to improve efficiency; enhance stability and communications; and increase personnel safety. Most upgrades can be retrofit into the existing system without disruption to service quality.
Breaker Retrofit Services
Advanced circuit breaker technology can replace older equipment without disrupting existing switchgear. Most replacement breakers are designed to fit into the existing switchgear cells with minimal modifications, and will interface with the existing switchgear structure while maintaining safety interlocks inherent in the original design.
Low-voltage breakers can be upgraded with new solid-state trip units featuring digital communication, adjustable settings, and enhanced protection capabilities for improved operating efficiency. Retrofitted breakers can also be remotely operated and increase energy management capabilities, reducing overall operating costs.
Medium-voltage breakers are updated and retrofitted with vacuum and SF6 technology, delivering improved reliability and decreased maintenance intervals. The large, heavy arc chutes and hot ionized gases are eliminated, making the retrofitted breaker much safer. Interrupting rating time is also improved, as well as momentary and continuous current ratings, bringing them up to the level of typical replacement breakers.
Protective Device Retrofit Services
Improved facility operation and reduced personnel risk can be achieved by retrofitting existing protective devices with new intelligent Microprocessor-based relays. Microprocessor relays offer many advantages, because they:
Require less maintenance and offer improved precision and reliability;
Provide advanced data capture functions and tools for post-event analysis;
Integrate with existing breakers and load interrupting devices;
Incorporate arc-flash reduction technologies for increased safety and equipment protection;
Support advanced communications and capable of integrating with SCADA and DCS systems;
Resist performance degradation or drift so there's no need for periodic recalibration.
Transformer repair or replacement
The growing trend to load transformers to higher levels is ultimately increasing the risk of failure. Experienced engineers can develop a solution to reduce failure risk and improving capacity and performance.
Services include:
Turnkey installation and replacement/relocation
Condition assessment
Assembly, vacuum oil fill, and testing
Busing repair and replacement
Load tap changer repair and replacement
Regasketing or leak repair
Insulating fluid/oil reconditioning
Cooling upgrades
Spare parts
When considering any of these services, partnering with an independent electrical reliability expert will ensure that owners and operators are prepared to meet the challenges ahead. These experts are uniquely equipped to provide standard compliant, customized life-extension plans utilizing current technologies and proven maintenance practices, regardless of equipment age or manufacturer. Partnering with the right service provider is the key to an operation's short and long-term productivity, serviceability, and ultimate success.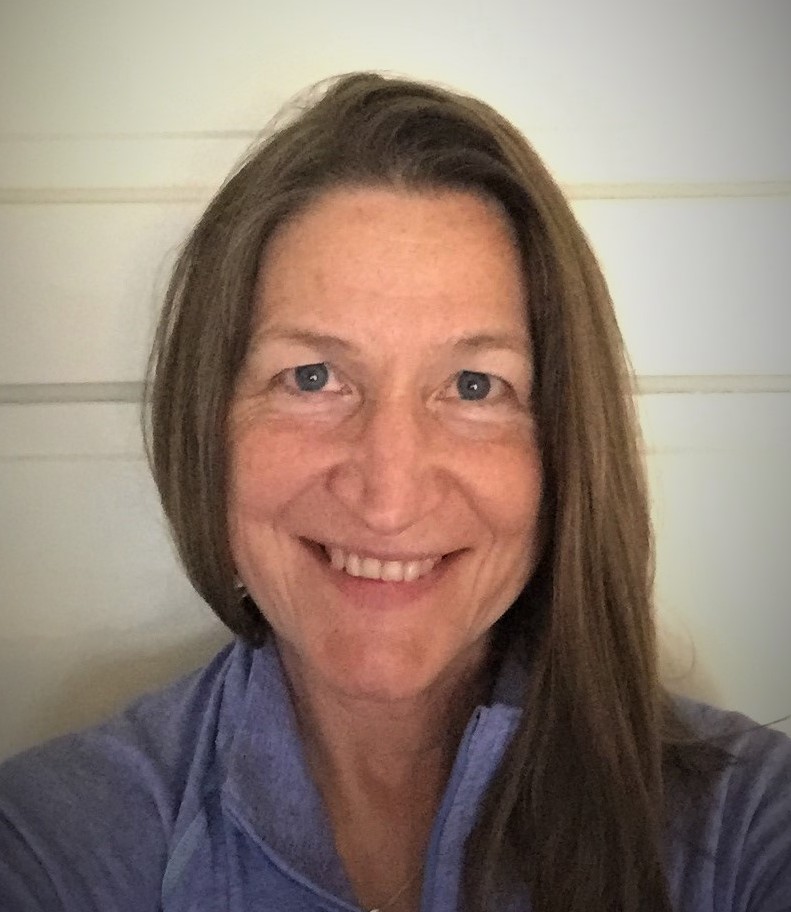 Jill Howell is a Strategic Marketing Manager for Vertiv's Electrical Reliability Services. She brings over 30 years of business development expertise and 10 plus years of experience in electrical power system standard compliance.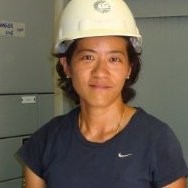 Nan White is a Supervising Engineer and Protection & Controls Specialist for Vertiv's Electrical Reliability Services. She has over 25 years of electrical engineering, project management, and field service experience across four continents.
Vertiv | http://www.vertiv.com
Author:
Jill Howell and Nan White
Volume:
2020 September/October