15 May 2019
By Eric Stanfield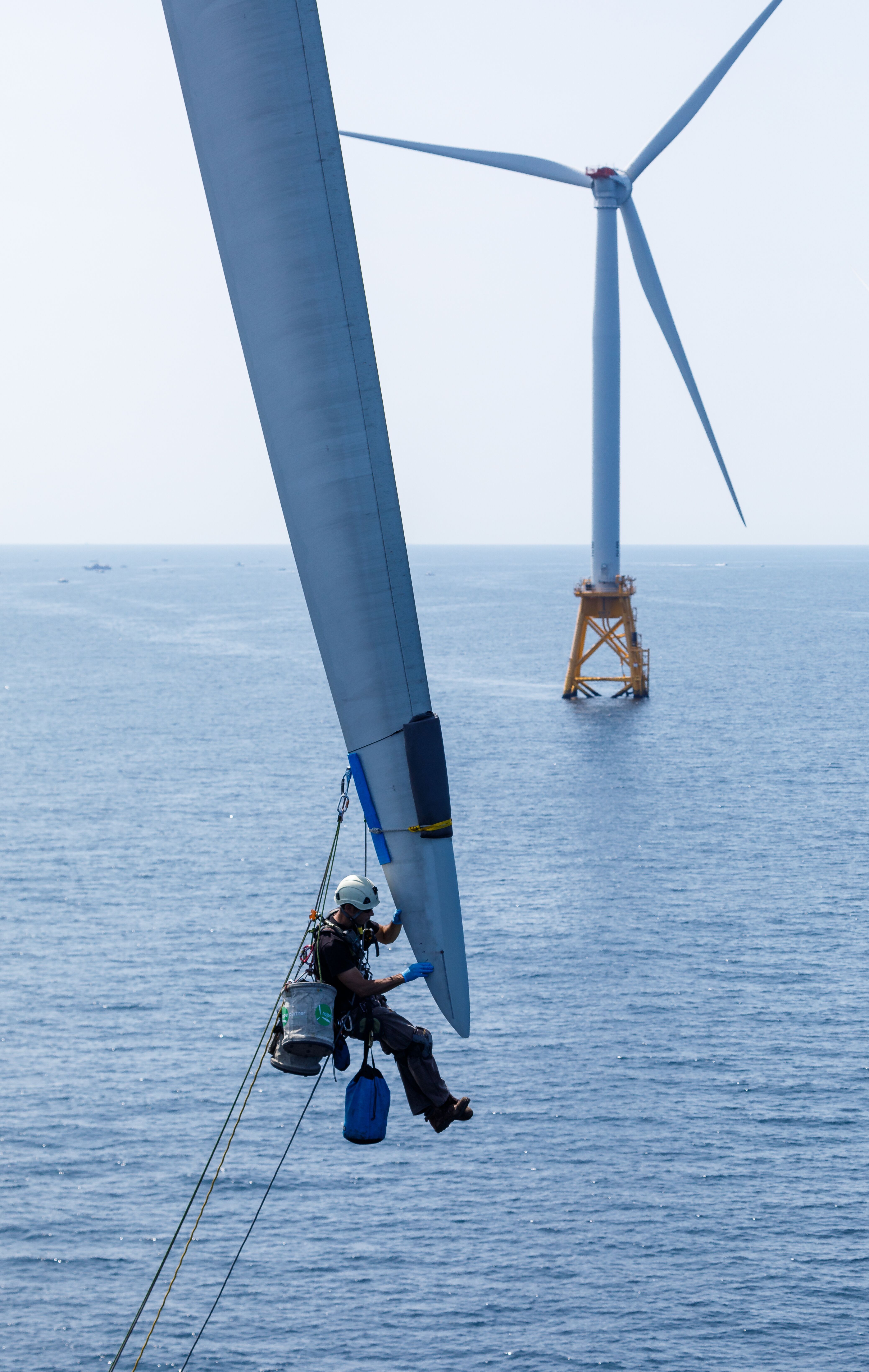 Operation and maintenance of America's growing offshore wind industry is a task that requires wind technicians to overcome obstacles not seen on land. Unique challenges on this job start with the need for experienced land-based crews to undergo offshore marine safety training. Once training is finished, the workday starts early; boats leave at 6 in the morning, with days stretching12-14 hours (including several hours of boat travel). "It takes a long time to get out there, so your sheer daylight hours are cut," said a crew member.
Downtime for swells can limit wind farm access, depending on the distance of the turbines from shore. Once weather clears, techs must wait for space on the boat, which can be crowded with other workers also backed up on their jobs. Different contractors, each trying to optimize weather windows and shuttle boat access, need a little extra finesse to work together effectively.
When air or water temperatures are cold enough, workers are required to wear immersion suits, similar to what crab fishermen wear. These bulky outfits can be difficult to take on and off, not to mention uncomfortable. Most workers also find coping with seasickness to be a regular part of the job. Care needs to be taken in how to combat this, however, as some solutions can make them drowsy and less alert on the job. Even after reaching the site, vessels must still travel between individual turbines to onload or offload personnel. Pitching seas can complicate tie-off, as well as getting on and off the boat.
Efficiency is key – forget any tools or chemicals and your day can be shot. Getting them up and down from the platform to the blade, rigging, and rescue scenarios all differ depending on the pitch and yaw. "Considering what the machines are creating in revenue every day, we can't afford to make mistakes," said one worker. "From planning to packing and execution, we need to get it right the first time."
These turbines are very large, both in the size of the nacelle and the rotors. Workers notice this when on the blades (in the greater amount of movement) and when next to the towers (given the larger wind shadows created by their increased diameter).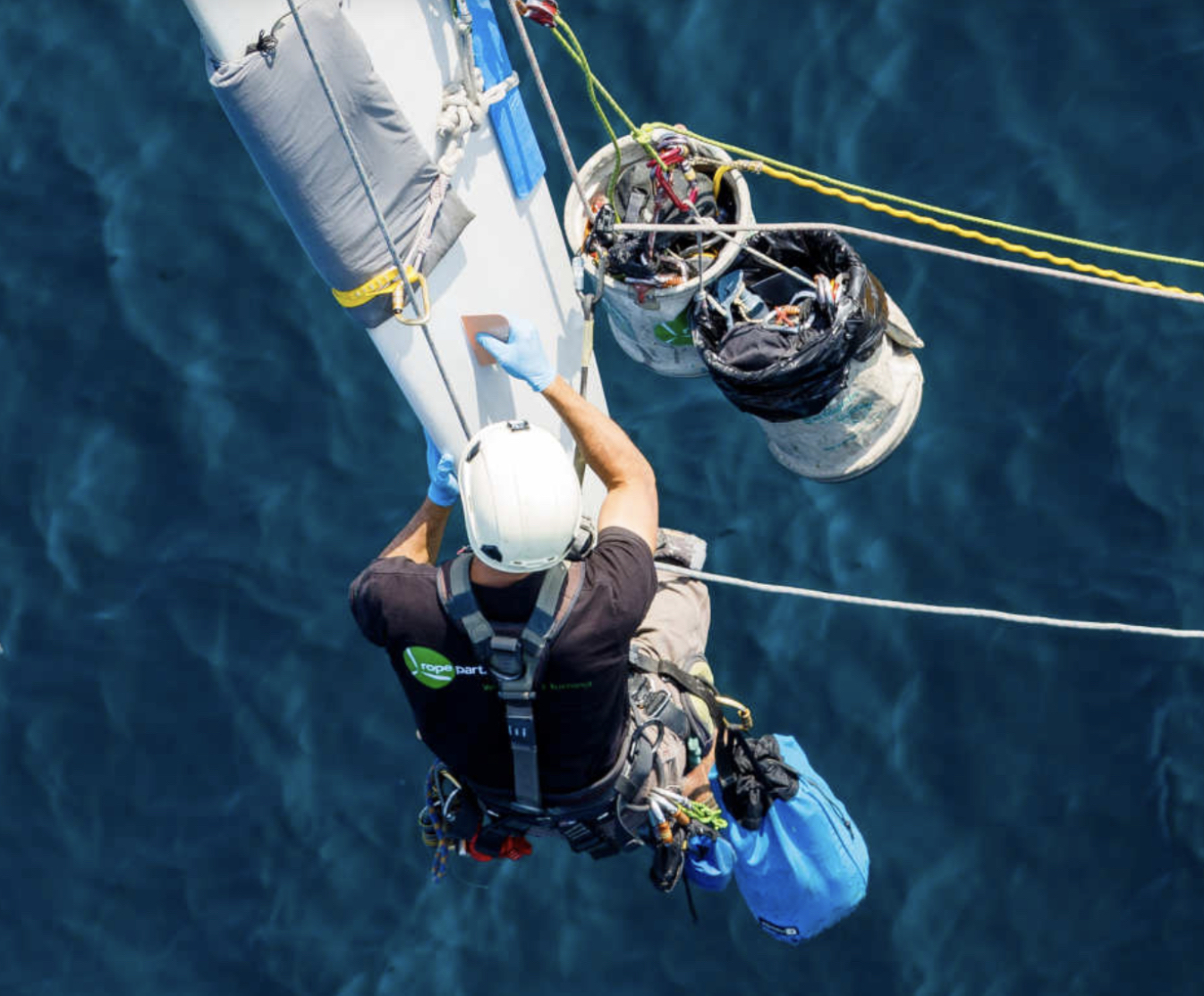 Workers use ropes to access the giant blades, and swing – suspended - out over the water. When the work is done, there's no dropping straight to the ground as they could on land; they must rely on a partner to pull them in.
Offshore turbine technicians must knock off work up to an hour early to be sure they're cleaned up, down-tower with their gear, and ready when the boat comes to get them. Vessel time is expensive, and communication is often difficult with the boat moving from turbine to turbine, encountering issues with docking, and waiting on workers who may be running late.
When the chance of lightning halts operations, it can take longer to resume work afterwards. "Terrestrially we have a lot more flexibility," said one worker. "It's easier for us to go down-tower if there's a lightning stand-down, and then go back up later. Where offshore, you can't come and go as you please."
If a safety incident were to require emergency medical response, it would probably take longer than at many land-based sites. Helicopter access times might compare to reaching a remote wind farm in Montana, for example. Even when conditions are otherwise normal, workers can be stuck at a turbine simply due to the shuttlecraft no longer being able to access it due to wave height. On the plus side, while the rotors can be quite large compared to those on land-based turbines, tower heights aren't correspondingly that much higher because they don't have to clear any obstacles or reach up as high to find clean wind. Winds in general aren't as turbulent in the ocean as they are on land, where obstructions impede airflow.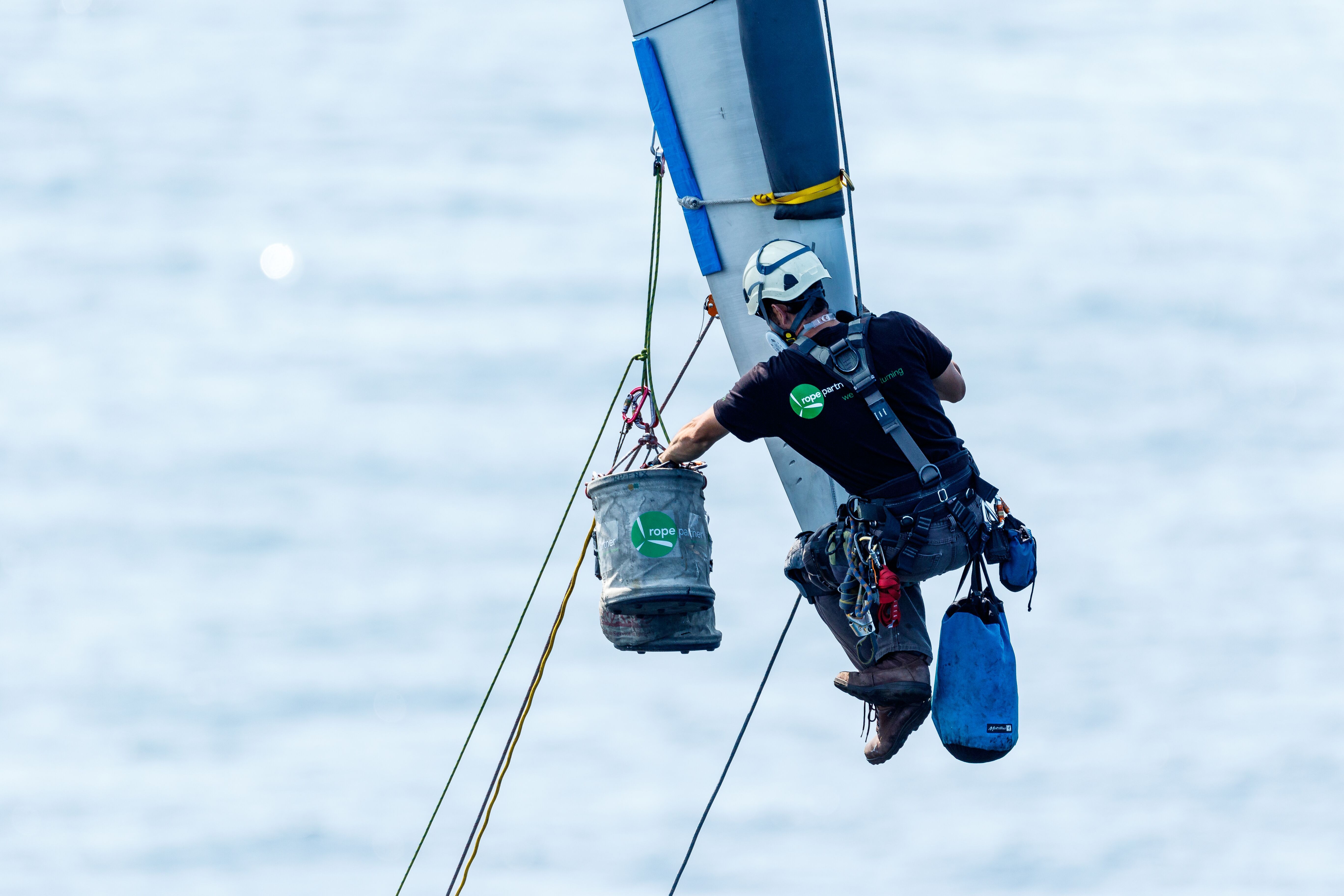 The technicians summoned to work on America's new offshore farms were drawn from a workforce that has succeeded in other challenging work environments, among several hundred jobs they did last year, involving thousands of turbines. They braved the weather to repair a massive blade in Nome, Alaska, saving a half-million dollars on a replacement that would have taken months to install. They've encountered extreme heat on the job in Mexico and elsewhere in Latin America. Dust storms and crop spraying can be issues around fields. Due to their skill, and with rope access their primary approach (as opposed to cranes or platforms) they have worked on some of the most isolated wind farms on the planet.
These wind technicians take full advantage of any spare time; team members have won international sailing races, gone caving deep in the earth in Tennessee, and taken a team of sled dogs in the Iditarod. These workers are hyperconscious of safety, and rigorously follow tried-and-true procedures based on 20 years in the business.
"Wind turbine service technician" is already the second-fastest growing job description in America. The offshore wind supply chain is now a $70 billion revenue opportunity through 2030, with 1,700 turbines expected to be installed offshore of seven eastern states.
"We wanted to show what a U.S.-based team could do and be the tip of the spear, so to speak," said one of those working to service the first U.S. offshore turbines. "Successfully taking on new challenges is something we thrive on, and working out there again this year will enable us to keep sharpening that spear."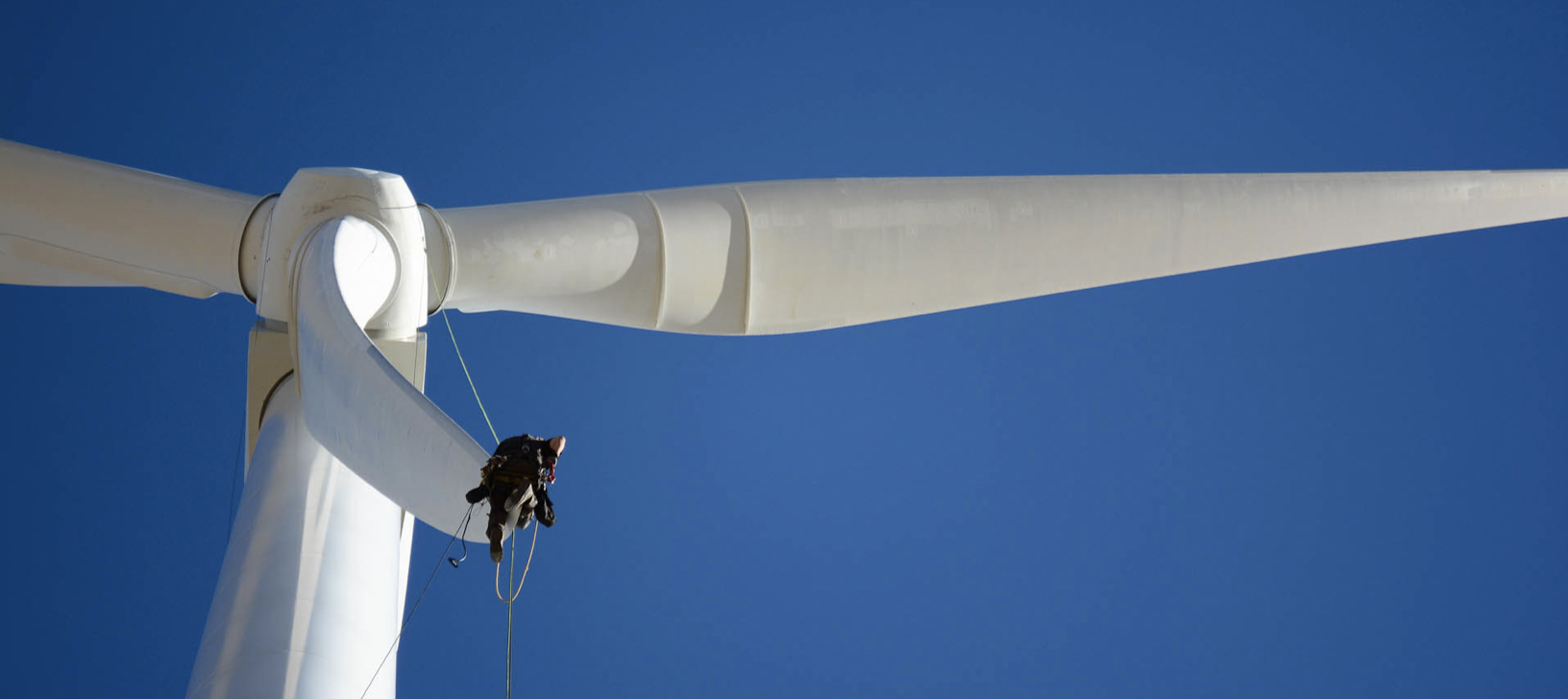 Eric Stanfield is the CEO of Rope Partner, provider of rope access maintenance, inspection, and performance enhancement services for the wind turbine operations and maintenance market
Rope Partner | http://www.ropepartner.com
Author:
Eric Stanfield
Volume:
2019 May/June