15 May 2017
When Is the Last Time You Reevaluated Your Trade Ally Expectations?
During a recent survey, trade allies voiced their concerns on a variety of issues and how they view utility demand side management (DSM) programs.
Utilities know that trade allies are the foundation to driving increased participation in a DSM program. They give a DSM program access to the end customer and associated projects, and they may account for as much as 75 percent of the energy efficiency program projects submitted. The reach of their business development efforts can, when leveraged effectively, multiply the reach of an energy efficiency program, and allow utilities to tap into their intimate knowledge of the driving forces behind customer decision-making.
To illustrate the strength of that relationship, feedback from trade allies tells us that they understand the power of DSM incentives; many of them have built it into their sales approach. Because they have the front-line relationship with end-use customers, and significant insight into the motivations of those customers, they can tell a utility that incentive offers motivate customers.
That intimacy is valuable for both the trade ally and utility. It's these relationships with customers that provide the insight that the most effective selling point for energy efficiency is reduced maintenance costs – 65 percent of respondents surveyed selected reduced costs as the top seller of energy efficiency. This knowledge allows utilities to respond better to the needs of trade allies, and to more effectively use them to achieve program goals. A key strategy to increasing participation is to get behind trade allies as partners, and help them grow their business, with energy efficiency at the core.
_________________________
Trade allies place value on several components in their relationships with the utilities – most of which focus on the concept of strengthening business development efforts, or the utility as a resource partner. They value the various utility-branded marketing materials provided. Rebate charts were valued highly by 73 percent, and technology fact sheets were found valuable by 60 percent. Trade allies place value on the materials that support them in building their case to their customers, as well as materials that allow them to complete their project application forms. And they place value on the tools and materials that are co-branded. They recognize that co-branding lends credibility to their efforts.
Resources such as case studies and fact sheets may be outside of the staffing capabilities or budget of most trade allies. By providing them, the utility is, in effect, extending the trade ally's operating capabilities. Not only does it provide operational support, it helps positions the utility as a partner and trusted advisor.
_________________________
The next level of that partnership is an outreach team that works closely and continually with the trade allies – a team which proactively nurtures relationships and supports the trade allies in growing their businesses. This facilitates a feedback loop between energy efficiency program and trade ally. Trade allies recognize the value of this outreach relationship; 62 percent of respondents met with an outreach professional and, of those, 40 percent met their outreach professional on a quarterly basis and plan to continue the relationship.
The partnership between outreach professional and trade ally is crucial to accessing the value in your trade ally network. You can't just go through the motions – this relationship is about personalizing your program, understanding what you need and want out of the relationship with your trade allies, and equipping your outreach staff to deliver both. Outreach professionals can make the difference between simply achieving goals, and building a trade ally network that helps grow and strengthen your overall DSM program. The dynamic in this relationship is buoyed by the quality, relevance, and accessibility of the outreach professionals; along with the tools and materials they deliver to trade allies.
How do you best tap into the value of individual trade allies and of your trade ally network?
Have a long-term vision for your trade ally network – You have a long-term vision for your utility and your DSM program. You also need one for your trade ally network. Understand what you want to get out of it, both near and long-term, and build a program that enables a partnership framework for you and the trade allies.
Evaluate, regularly – Build a comprehensive feedback loop and listen. There are several avenues available to achieve this. When leveraged regularly, this can allow you to keep ahead of the curve, and build a solid relationship with your trade allies.
Invest in your long-term vision – Trade allies value the tools, marketing support, and training you provide them, and they value the support and access to the outreach professionals. This investment builds the framework begun when defining your long-term vision. Relevance and accessibility are key in any relationship, including DSM.
Buoy your trade allies – Outreach professionals allow you the flexibility, agility, and access to trade allies; all of which are limited in a traditional utility structure. Outreach professionals that execute a well-planned, integrated strategy, utilizing segmentation and differentiation, will more effectively engage your trade allies.
Developing and maintaining good relationships with trade allies is much like maintaining any other relationship. The benefits of a strong trade ally relationship can be wide reaching for your program, for their business, and for the customers you both serve.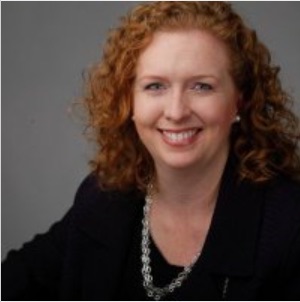 Karen Germain is a Business Direction Principal with Program Development and Implementation (PDI), Sustainable Energy Use (SUS). She is leading the Lead-to-Application process for PDI's energy efficiency program implementation teams. Ms. Germain has extensive leadership and management experience that includes multiple director-level positions, a strong international background, and full P&L responsibility for multimillion-dollar businesses. She has a proven, consistent record of revenue, profit, turnaround, and business growth achievements throughout her career. Ms. Germain has 10 years prior experience in corporate marketing and communications and has supported clients in sales development activities, including General Motors, Chrysler, Ford, Saab Sweden, Volvo Sweden, and various Tier 1 suppliers. DNV GL | http://www.dnvgl.com
Volume:
2017 May/June