20 May 2012
By Larry F Eisenstat & Bethany B Dukes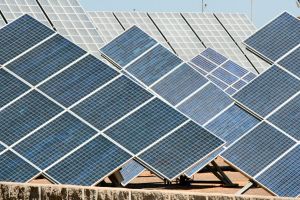 With demand for solar projects still relatively strong, small developers typically opt to pursue the least capital-intensive development strategy possible, essentially: scouting project opportunities; acquiring property, interconnection, and transmission rights; securing a power purchase agreement; and then monetizing the project—generally through receipt of developer fees or by cashing out entirely—prior to construction financing.
For larger companies, with the means to purchase and finance development projects, this model (typically known as "develop and flip") offers market-ready opportunities—without having to devote substantial time and resources to their identification, or having to acquire the requisite local expertise. Broadly speaking, the model requires one or more agreement(s) outlining the developer's fee and obligations, and assigning or assuming the negotiations regarding access, permitting, power purchases, construction, and interconnection agreements.
For the most part, this develop and flip approach is accomplished on a highly ad hoc, deal-by-deal basis. No doubt some provisions for solar development project agreements can be, and indeed have been, lifted directly from deals involving conventional generation resources. But most solar projects pose challenges that typically don't arise in traditional power deals. For example, the project might be selling directly to a local distribution utility on one day, but to a school district the next. One project might be located on a brownfield site, while another is perched atop an office building.
The following questions are worth asking and considering when drafting agreements to purchase solar development projects.
1. Have the other contracts already been inked?
One would think that having lease and construction agreements already in place would lessen a deal's complexity, the time and resources required to negotiate the purchase, and the prospective project purchaser's overall risk. But not all developers are attuned to all of the commercial issues that might one day be of significance to a project purchaser. Indeed, it might even be more difficult to negotiate with a property owner or transmission provider after some of the project agreements have been signed.
Whether the purchaser seeks to amend and restate the agreement or incorporate amendments into an assignment, the developer's counterparties might become concerned that any changes to the agreement (even reasonable ones) could reduce some of the bargained-for benefits. At a minimum, the project purchaser should seek the developer's agreement to make introductions to the counterparties and assist with further negotiations.
2. What's expected of the developer post-closing?
Any assistance the developer agrees to provide regarding permitting, assigning, or negotiating further project agreements, obtaining interconnection of the facility, training, or assisting with obtaining renewable energy credits, etc., should be specifically covered in the project purchase agreement. Although the project purchaser and the developer might believe they understand one another, miscommunications can prove costly—especially for the project purchaser.
If it's expected the developer will be present for negotiations with counterparties, for example, the development agreement should spell out whether this means joining in on phone calls or traveling out-of-state to attend meetings (and, if the latter, at whose expense). If the developer has committed to helping achieve commercial operation by a certain date or to helping obtain permits, consider withholding a portion of the development fee until the requirement is met. The same holds for construction contracts. If a deal's economics hinge on achieving commercial operation by a date certain, the liquidated damages due from the contractor for late completion should be structured accordingly (i.e. a large penalty for failure to achieve commercial operation by the deadline, followed by smaller daily penalties until commercial operation is achieved).
3. Have all unexpected delays been accounted for?
It's no secret that many types of energy projects are rushing to take advantage of a variety of federal and state production, tax, and other incentives, so plan accordingly. For example, with a profusion of solar projects trying to go commercial by December 31st last year (to take advantage of the 100% bonus depreciation rules), the California Energy Commission was inundated with requests for Renewable Portfolio Standard certifications. Rumor has it that some utility employees spent their New Year's Eve driving from project to project trying to confirm commercial operation for as many facilities as possible by midnight, leaving some developers with nails bitten to the nub and others with major headaches that didn't go away the next morning. But, those who were able to build plenty of buffer time into their construction schedules were able to toast the New Year with far less trepidation.
4. Do all the agreements work together?
Project development agreements mustn't only be well drafted, but also work in concert. Any access restrictions in the property agreement, for instance, will need to be reflected in the construction contract because the contractor will be the one accessing the property. This is particularly important for rooftop installations, where access might be restricted during certain hours and additional maintenance obligations might apply. Similarly, agreements have been encountered with conditions on registering for incentives under the California Solar Initiative (CSI) prior to commercial operation. The hitch? CSI incentives are not confirmed until after the facility goes into operation.
5. Are all the ducks in a row? (Just don't expect them to stay there)
Having a good form contract can be useful, but being flexible is oftentimes more crucial. The solar development market is still evolving, and no matter how outwardly similar, every deal presents unique challenges. Perhaps a project site turns out to be a habitat for the giant garter snake (a little less cute than regular garter snakes, and a threatened species), and more environmental studies are required that will delay construction. If the project purchaser has already allocated and priced the risk of delay properly in the project agreements, disaster is likely avoided.
Certainly, some challenges (say, the landlord who could not sign the lease on closing day because her child swallowed a marble) cannot be avoided—even with diligent drafting. But ensuring a deal is carefully documented with agreements that accurately reflect both of the parties' expectations is the best defense against these setbacks.
Larry Eisenstat is the leader of Dickstein Shapiro LLP's Energy Practice. He has considerable experience handling both regulatory and transactional matters, as well as energy-related litigation, antitrust, compliance, and enforcement matters.
Bethany Dukes is an associate in the firm's Energy Practice. She prepares a variety of contracts for traditional and renewable energy facilities, as well as water and other infrastructure projects.
Dickstein Shapiro LLP
Author:
Larry F Eisenstat & Bethany B Dukes
Volume:
May/June 2012