15 Mar 2019
By Doron Fuchs (B.Sc.)
One of the challenges in the field of safety is being ready to evacuate an injured person at any time, and as quickly as possible. This is no simple task to perform - especially if that injured person happens to be at least 200 feet above the ground. Every emergency situation starts with a first responder. The first responder's job is to remain calm and lucid to determine what life saving procedures are required, and which are immediately available. Depending on his or her professional background (whether paramedic, MD, etc.) the first responder may not know how to treat all type of injuries. At this point, the site manager has called already for emergency services and alerted the rest of the staff on site.
The next major hurdle is evacuating the injured or incapacitated person before emergency help arrives, so that treatment can progress at ground level. Regardless of the type of injuries, the main objective is to avoid deterioration of the injured party until and during evacuation. The procedure should be immediate, quick and easy to perform, intuitive, well-rehearsed, and known to as many people on site as possible. Too many stories about wind turbine work accidents involve injured people that, due to incorrect or delayed evacuation, suffered complications from their injury, and even death.
There are several classes of evacuation solutions; choosing the right one could be the difference between life and death. The best chance of avoiding worsening any injury requires the combination of a special harness and neck brace.
Basic evacuation solutions – ropes
Ropes are considered to be always present on site at a wind turbine, and are the most basic means of getting anyone safely to ground. They usually need to be brought up as the team won't carry while climbing 80m on the ladder. However, they still require that specific procedures be followed and appropriate accessories used for manually controlling the descent. Evacuating from uptower requires that at least 3 rescuers be trained and qualified to safely move an incapacitated or injured person. Staff involved in this procedure must undergo regularly scheduled training and practice drills at least once a month. They have to be highly skilled in the rope climbing field. There may be significant delay before specialists can reach the site, along with the extra time needed to assess the situation and devise a rescue plan. The whole evacuation procedure may take between 2 to 4 hours, or longer.
Preinstalled evacuation solutions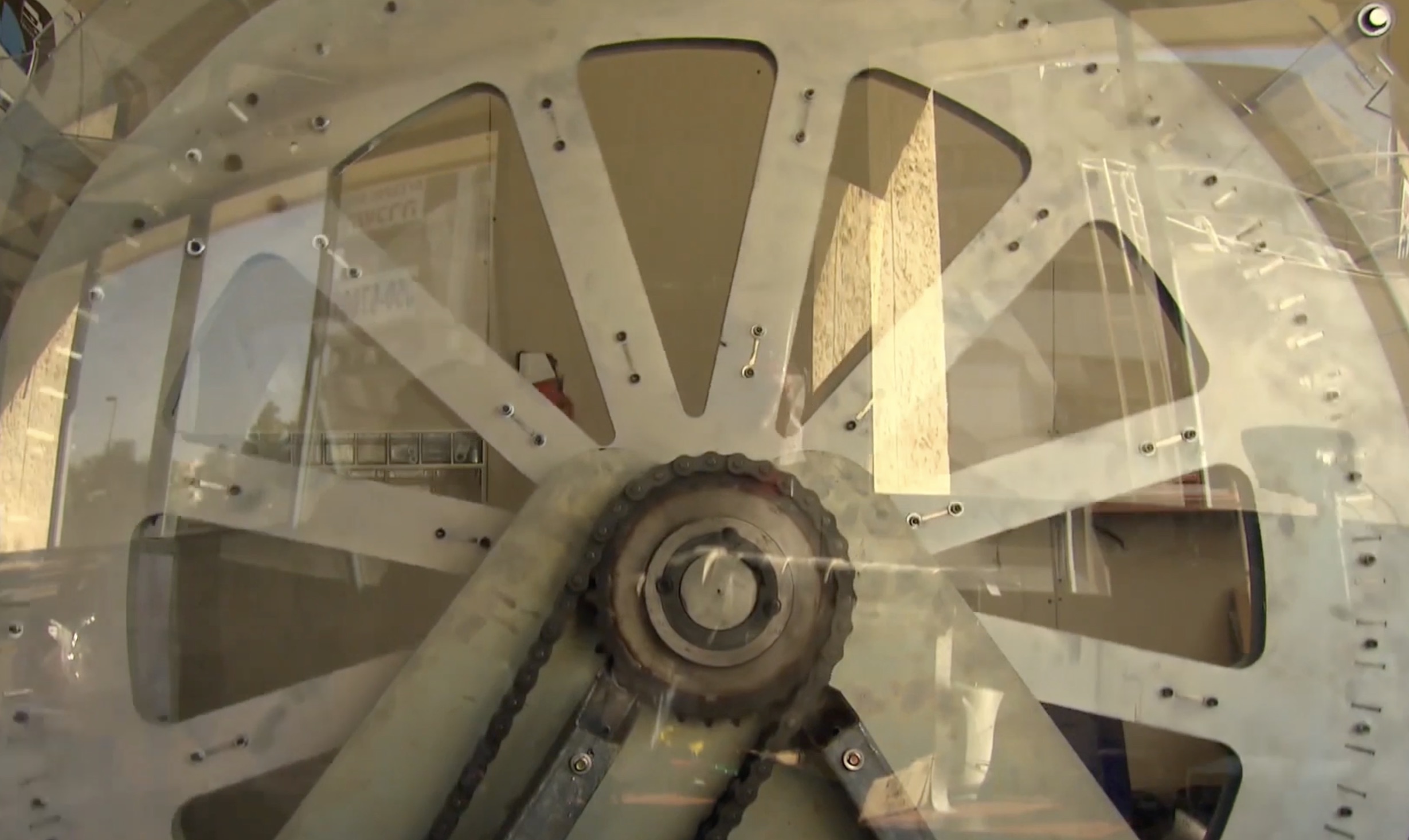 Preinstalled equipment specially designed for evacuating the injured from uptower include descending devices combined with additional features for immobilizing the incapacitated.
These devices require at least one rescuer to accompany the injured party, another two rescuers that will know how to install it, as well as another rescuer to supervise the operation. The downside of utilizing something preinstalled is that it's neither appropriate nor available for sites that are dynamic, like construction sites or maintenance. Preinstalled descending devices normally need 3-4 qualified trained responders for safe operation.
This method of evacuation may take between 90 minutes to 3 hours to complete.
Portable Descending devices with internal rope control
As with preinstalled descending devices, the portable version requires at least one rescuer to accompany the injured person to the ground. Although it has the advantage of being available for use at dynamic sites, this equipment can't actually be left on the site until needed. Not only is it rarely carried by technicians, but it must be brought by the first responders.
Evacuation using a portable descending device usually takes anywhere from 60 minutes to 2 hours.
Brought to site descending equipment
This type of descent equipment usually consists of a tripod carrying a cable descent device. At least 3 rescuers are needed to operate this setup. Also, because it needs to be installed prior to use, it requires qualified installers. It provides safe evacuation at dynamic sites like construction sites or crane maintenance.
The entire procedure may take between 2 to 4 hours, or longer.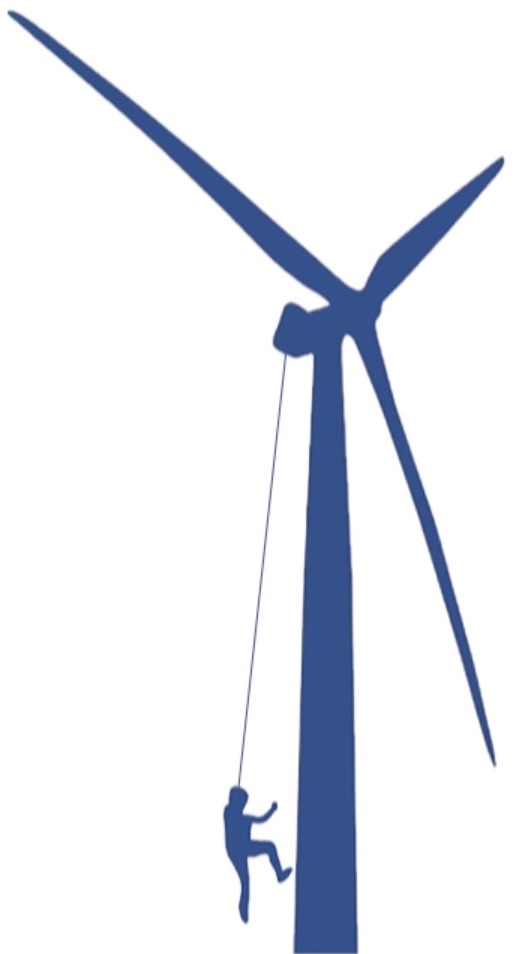 Portable Controlled descending devices
This solution adapts to any type of site. Not only is it portable, but it's rigid enough to be left on location. This device provides the added benefit of an automatic controlled rate of descent, as well as portable anchoring.
Special training is not necessary, since the design is more intuitive and allows for immediate use and quick evacuation. The injured person can be assisted by either a first responder or a peer.
This method of evacuation takes from 10 to 40 minutes.
Wind turbines are reaching dizzying heights – but whether you're moving a wounded person to ground level from 60 feet or 300 feet, you face the same basic problem: getting them down to safety as quickly as possible, with the least amount of danger to both first responders and the injured person. In order to conform with regulations and ensure the safest work environment, company owners and operators must choose the best evacuation solution available for their site and situation.
Doron Fuchs is the Director of International Sales & Business development for SkySaver. SkySaver manufactures a backpack with a safety harness that can safely lower a person to the ground from any height up to 260 feet, with a 520-foot model to be released shortly.
SkySaver | skysaver-wtg-safe.com
Author:
Doron Fuchs (B.Sc.)
Volume:
2019 March/April