15 Jul 2018
With prices of renewable energy systems continuing to drop, and environmental concerns growing, wind energy market is indeed turning out to be promising ground for potential investors. The Vindeby project, recognized as the world's first offshore windfarm, began its operation toward the end of 20thcentury, with a turbine capacity of just 0.45 MW. More than two decades later, the humongous expansion of the wind energy industry clearly supports 2016 estimates, which claim wind to have held a global market share of more than $70 billion. These promising numbers have led to increasing investment by oil and gas giants, with an aim to exploit maximum opportunities of the wind industry.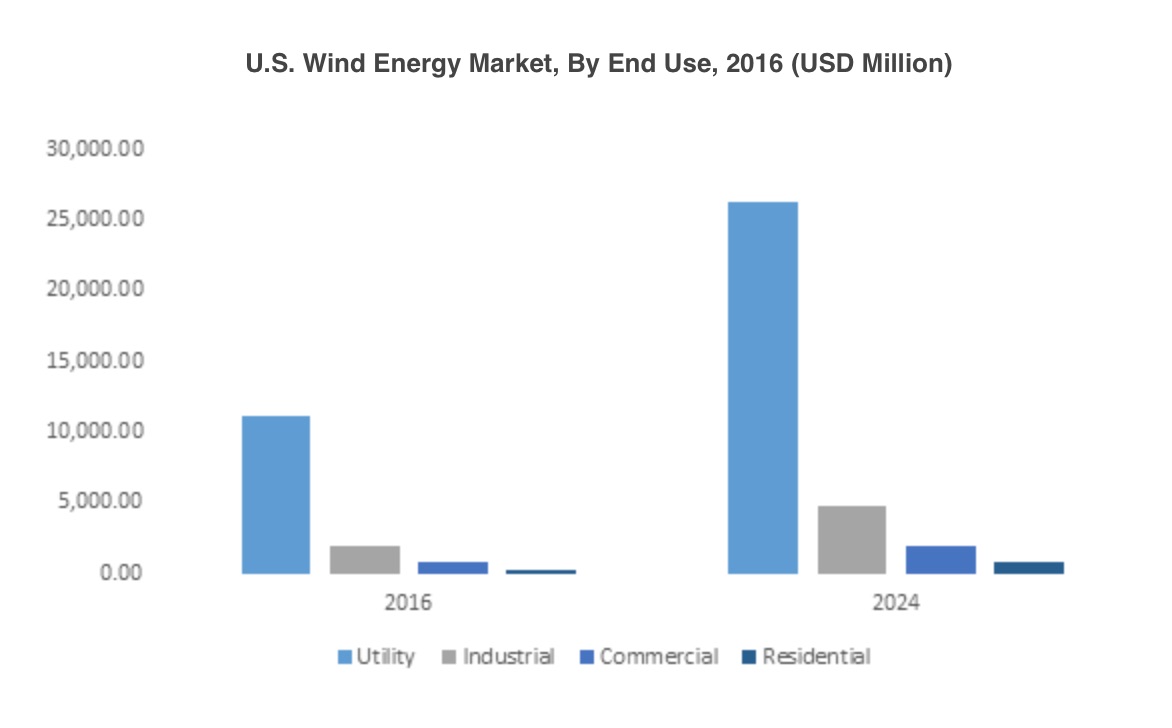 Europe is expected to stand as a strong avenue for global market growth
Europe undoubtedly has been one of the most forward thinking regions in the global wind energy industry; it's projected to maintain its supremacy over the coming years. Several factors have contributed to this regional growth. The foremost of these is the financial backing by both private and government entities. In 2017, the European Commission, under its flagship framework program Horizon 2020, invested almost $17.83 million toward integrating advanced monitoring technologies in offshore wind farm, in an effort to reduce excessive operational and maintenance costs. The Renewable Energy Directive by the European Union deals with the overall production and promotion of energy from renewable sources among EU countries. According to the policy, the directive has set a target of 20 percent renewable energy integration in the regional energy matrix by 2020, with wind power of over 200GW installed capacity. With stringent regulatory groundwork instituting a carbon-free environment, along with initiatives geared toward clean energy adoption, Europe has established a strong foothold in global wind.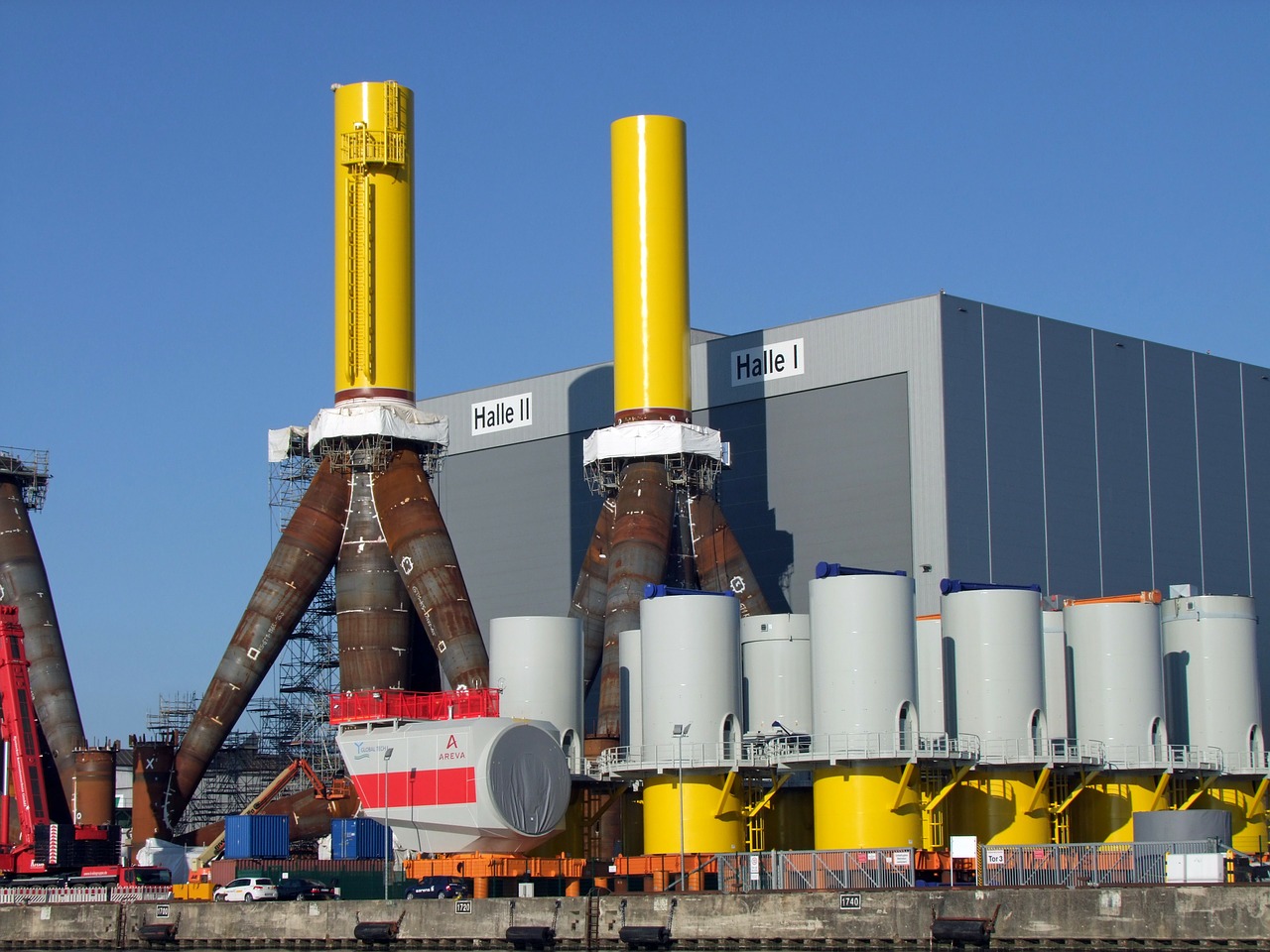 According to recent reports by Wind Europe, the European Wind Energy Association, the region is on its way to install wind capacity at an average rate of 12.6 GW each year, up to the year 2020. This comes on the heels of Europe's plan to cover almost 16.5 percent of regional electricity demand from wind energy by 2020, and 30 percent by 2030. Reports predict the major chunk of these developments among six countries: Germany, France, UK, Spain, Netherlands, and Belgium.
The Netherland government approved a bid for an offshore project that is claimed to be the cheapest of its kind. A consortium has reportedly received this 700 MW capacity contract at Netherland's lowest strike price ever - €54.50/MWH. The Dutch government was awarded a similar contract for the Borssele I and II wind areas, in a bid of 72.70 euros/ MWH. Denmark even set its own record in a November 2016 auction, with a winning bid of 49.90 euros/ MWH. This represents a nearly 50% drop from 2014 levels. The cost competitiveness of renewable energy systems, and resulting downward trend of bidding price, has helped the wind energy market proliferate.
Germany is also working to establish its share of the Europe wind energy market. In an April 2017 German auction, the average strike price for wind energy projects was reported to be far lower than expectations; the pace of the decline is worth noting. In fact, some of the bids, did not require any subsidies, won instead at wholesale electricity prices. At this rate, the Dutch government anticipates that, by 2026, the regional offshore auction would require no subsidies at all.
With maturing supply chain, high level of expertise, and increased technological intervention, Europe wind energy market size is forecast to observe a double-digit growth rate of 10 percent over 2017-2024.
Other regions are taking note of Europe's significant progress in the competitive landscape, employing their own rigorous efforts toward building supportive regulation for clean energy. China, under its 13th Five-year plan, has claimed that their national offshore wind power would scale up to 10GW of capacity by 2020. Some of the U.S.-based projects are also advancing at an appreciable pace, with a prediction of over 17GW installed by 2024.
Overall, fast paced growth, healthy regional investment, falling component prices, and technological interventions, are some of the major factors expected to drive the global wind energy market. Researchers are scrupulously planning to take maximum advantage of upgraded technology, such as incorporating advanced turbine models, in an effort to curtail the overall generation tariff. With the globe envisioning a carbon free environment and the unrelenting march by regional governments to meet this goal, the profitability quotient of wind energy market is bound to witness major gains in the future.
Satarupa De is an engineer who develops content for Global Market Insights. Global Market Insights Inc. is a global market research and management consulting company catering to leading corporations, non-profit organizations, universities and government institutions.
Global Marketing Insights | http://www.gminsights.com
Volume:
2018 July/August