15 Jul 2018
The solar PV tracker supply market is in the throes of commodity product perception typical of many B2B markets and products.
However, significant differences remain between tracker alternatives and tracker supply companies.
Some tracker companies are addressing the situation with the classic formula - differentiating with adders that improve top-line revenue and soften the trackers low-margin blow. Other companies remain true to the tracker mission to find lower cost electricity for customers in large-scale applications, often in the harshest environments on earth, and always conscious of cost.
The customers of industrial-grade ground-mount trackers know about that adder formula too, and about features that may not add value in the tracker mission to find them lower cost electricity. Many customers are thinking like Jack Webb: just the "tracks", ma'am.
Solar PV trackers exist to increase the yield performance of installed PV power. Trackers are best compared on their yield-gain elements, and their standard features of agile application and operation.
Yield-gain
Yield-gain elements arise from both standard and site-dependent tracker features. Standard features include tracker module-fill, site-fill options, bifacial module compatibility, and tracking arc. Site-dependent features include asymmetric backtracking, and otherwise comprehensive tracker position control appropriate to the challenging but straightforward mission.
Agile application and operation
Agile application and operation features exhibit synergy with yield-gain elements by achieving double-duty of increasing yield-performance and/or reducing costs that together drive down the cost of electricity. They inherently resolve more project challenges with less special effort in design, supply, installation, operation, and maintenance. Agility comes from fewer parts and operations all along the supply chain from plant design to commercial operation, and from greater inherent tolerances of project variables, both dimensional and logistical.
Innovation
The specialist segment of solar PV tracker technology is characterized by manufacturers who have innovated products and supply chain operations in commercialization since the early 2000's. In 2017, more than 15 contenders made up the global tracker supply market of 14.6 GW, with the top-three taking 52 percent market share. Two of those three offer independent-row trackers, one of which provides for complete tracker module-fill and 5% yield density advantage as a standard feature. Independent-row trackers took 69 percent of the 2017 global tracker market.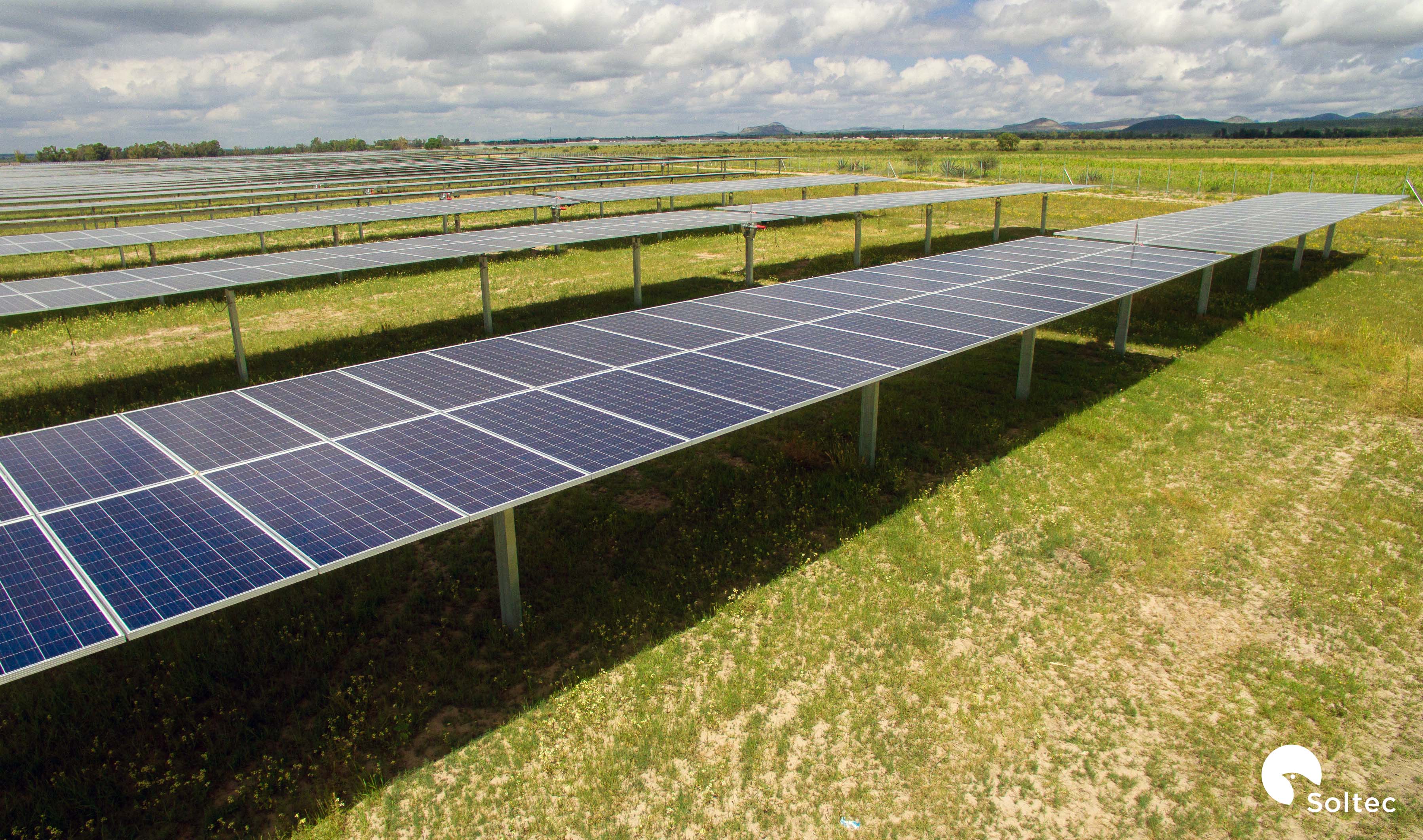 In 2018, segment customers are excited about (and moving forward with) bifacial tracking applications that can achieve up to 30% yield-gain over monofacial tracking. Annual average bifacial gain of 13% has been documented at the La Silla bifacial test-bed application.
One of the top-three tracker products uniquely provides for drop-in bifacial optimization to eliminate torque-tube shading on the backside and best reduce backside shading influences of foundation piles, exposed cable management, and mechanical links and dampers. Moreover, bifacial capture is enhanced with wider reflective ground surface, higher module mounting, and comprehensive tracker position control applied to bifacial needs. Synergetic agility features include fewer foundation piles-per-MW, double the washing/gardening rate MW-per-pass, greater site-filling options, and greater maintenance access.
The site-dependent featuresof yield-gain elements are principally backtracking and additionally comprehensive tracker position control that impacts yield-gain according to project-specific conditions of climate and terrain.
Asymmetric backtracking control is the part of comprehensive tracker position control that avoids inter-row shading in the early and late-day hours due to uneven terrain influences. Programmed asymmetric backtracking control achieves up to 6% yield-gain over standard tracking in that case.
Programmed backtracking control is superior to response control on shading of an auxiliary PV module that adds cost, occupies viable yield-area, and introduces latitude and seasonal dependence in power-supply design, supply, and installation.
Programmed backtracking control is based on NREL sun-position data versus programmed terrain irregularity parameters that do not change with time or normal external influences. It firstly assures robust plant operation independent of external communications, and is complemented by secure data communications via web for offsite operations. Programmed control is of zero maintenance and provides for hardware independent software update.
Programmed backtracking control achieves both yield-gain and agility benefits in tracker technology by enabling cost reduction of earth-grading on contours and steps, and avoiding related environmental impacts and carbon dioxide emissions.
Agile operation is further enhanced by tracker self-powering that eliminates extensive power distribution of what is remarkably little consumption in all cases. Of the two self-powering types on the market, the auxiliary module type adds costs and imposes latitude and seasonal variables in design, supply, installation, and operation.
Appropriate innovation has led to standard industrial-grade tracker products with features that achieve (or do not achieve) certain yield-gain and/or agility benefits to cost-effectiveness. The successful tracker, and its supplier, will inherently solve more project challenges for the customer to help them find lower cost electricity and compel them to repeat business.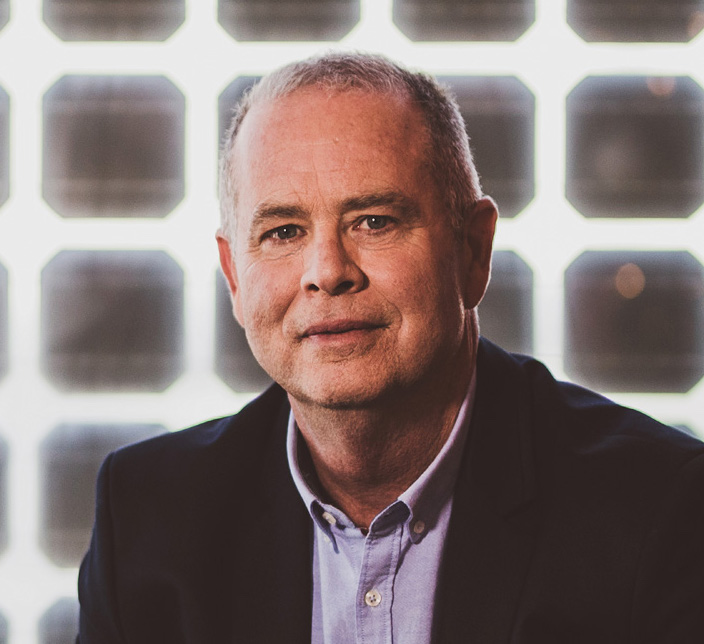 Tim Murphy is Communications Manager for Soltec, a manufacturer of PV tracking equipment with a 14-year-history and global labor force of more than 750 people.
Soltec | soltec.com
Volume:
2018 July/August