15 Jul 2018
During development and construction of a solar PV asset, the monitoring hardware is carefully considered. However, owners often overlook the importance of considering who should be responsible for actively monitoring the systems. The two most common vendors that perform monitoring are the operations and maintenance ("O&M") provider, and the asset manager ("AM").
What is the difference between the AM and O&M provider's monitoring and reporting? It comes down to the core competencies of each vendor, and their incentives. Asset managers and O&M vendors approach systems differently. Typical industry practices incentivize O&M vendors to focus their monitoring practices to maximize their fees; this often leads them to conclude (prematurely) that every alarm warrants a truck roll (i.e. added expense). Asset managers, on the other hand, are incented to improve the overall bottom line of the project, not just production. If an owner is more interested in optimizing long term technical and financial performance, the primary responsibility should reside with the asset manager as an Asset Manager can present an objective opinion on when a cost for maintenance is warranted.
O&M Vendor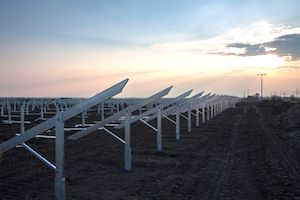 O&M providers monitor systems to comply with specific maintenance obligations. O&M providers are contracted with the project or project owners to:
Maintain planned production
Fix what's broken (act in a reactionary response to alarms and alerts)
Perform necessary OEM maintenance (keep up warranty)
O&M Incentives
O&M vendors, in their standard defined role, are technician-based vendors who have very limited desktop review and obligations for reporting. Most O&M departments don't have access to detailed forecasts. They do not carry out trend analysis or comparative analytics and are only looking for material outages they can repair. They look primarily at binary faults and equipment outages rather than more granular system performance. O&M vendors are incentivized to roll a truck for every alert and alarm.
Asset Management Vendor
On the other hand, asset managers are incentivized to:
Maximize Performance – both technical and financial.
Take a proactive and holistic approach to monitoring (consider operations + financial + contractual considerations when diagnosis and dispatching)
Understand and identify long term trends (character history of the plant as it relates to the future health of the plant)
Apply knowledge gained from monitoring across all portfolios, and share their experience with asset owners
Keep the asset owner informed throughout the ticketing lifecycle (dispatch and resolution)
Employ oversight of O&M vendors and advocacy, on behalf the project and project owners
Asset managers employ the philosophy "Think twice, roll once." It is often not financially prudent to roll a truck without: 1) understanding what has previously happened on a site, 2) doing a full diagnostic of the alarm, and 3) understanding how rolling a truck affects the financial and contractual health of a system. If for example, a string inverter goes down on a utility scale site, an O&M vendor (who is obligated to react to an outage) would most likely dispatch a truck to the site. A cost benefit analysis done by an AM, on the other hand, could potentially show the optimal time for a dispatch that could combine a repair with a planned site visit, saving the cost of a one-off truck roll.
Asset Management Incentives
Asset Managers have varying incentives. Not only are they incentivized to maximize performance, they are involved with multiple stakeholders of the project that have varying goals and needs. Investors, owners, and operators use this reporting to make proactive decisions. Third party asset managers are further able to apply what they have learned to all portfolios under their management; the more portfolios and varied equipment they monitor, the greater their ability to manage portfolios, with higher efficiency. For example, after closing out an alarm, an AM will check other systems to ensure that a similar problem doesn't exist for sites that are located near the system, have similar designs, or have similar equipment.
Case Study: Monitoring & Soiling
O&M Vendors don't necessarily take monitoring and trending into account when dispatching a module-washing vendor. They are less focused on optimizing the timing of that wash. An asset manager knows that when it comes to soiling, understanding long term trending through diligent monitoringis paramount to tracking lost revenue. For example, tracking weather patterns, agricultural harvesting times, types of snowfall, mining operations, or other local specific activities, can lead to better judgement when developing a washing plan.

Performance Index Graphic indicating long term trending and washings
Asset managers objectively ask a vital question:Is the expense worth the lost revenue? They consider the type of soiling on a site, the immediate weather trends (such as if an area is expected to have a high amount of rain), and long-term weather trends. A good asset manager would know that sites in the southeast that aren't located near construction or agricultural sites, rarely need washings; an O&M vendor is incentivized to sign up a contract with module washings, regardless of location.

So, who should monitor your system?
Oversight of the technical health of a portfolio is key to maximizing energy production and asset longevity. Traditionally, O&M providers have been expected to provide first line defense around production and monitoring performance. It is important to note that this first line is often insufficient and (in some cases) counterproductive, given the incentives guiding the O&M provider and their limited knowledge of external factors influencing plant performance. An asset manager is better positioned to have a deeper view of what solutions are optimal and cost effective, given their more comprehensive understanding of the internal and external factors affecting the plant, stakeholders' goals, contracts involved, and financial goals of the investor.
Caitlin Blaisdell is the Director of Commercial Operations and Marketing with Radian. Radian Generation is a team of solar industry experts who provide comprehensive asset management services to solar and wind projects. Radian is contracted to provide services to over 5GW of operating plants in over 15 states and in three countries. Caitlin manages the inside sales team and supports business development efforts. She joined the team in 2014, after working in sales and operations with a solar racking company. She holds an M.S. in Negotiation from Columbia University, and a B.A. in Peace, War & Defense from the University of North Carolina, Chapel Hill.
Radian Generation | radiangen.com
Volume:
2018 July/August