15 Jan 2018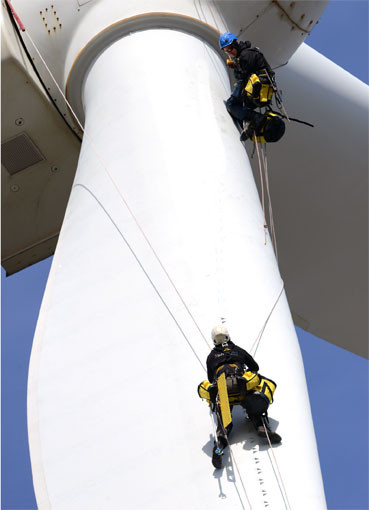 As interest in renewable energy grows worldwide, new wind farms are being brought online across emerging markets in Africa, Asia, and South America. But the complex nature of wind turbine technology requires a specialized supply chain at all stages of construction, installation, and maintenance. This can be especially challenging at the maintenance stage, when turbines are located in markets that are fairly new to wind energy. The proliferation of wind energy, however, has the power to generate significant numbers of local jobs in new markets through the recruitment and training of local wind turbine rotor blade repair technicians.
Blade damage is the most common cause of wind turbine downtime, and requires highly-trained technicians to execute on-site, up-tower maintenance and repairs. Until quite recently, however, most technicians – and training centers – have been based in more established wind markets, requiring technicians to travel long distances in order to carry out repairs overseas.
What to look for when hiring in new markets
Finding technicians in a newer wind energy market presents challenges, not least because local personnel often have little previous experience of the wind industry. At a very basic level, trainees need to have an aptitude for skilled manual work, though the rapid growth of the industry often means that trainees can't be expected to have much wind energy experience.
A growth-focused approach to training is also very important. While some trainees may possess the technical repair skills necessary to work with the various materials and composites found in turbines blades, they are unlikely to have experience working in the field. Performing intricate and detailed repairs at heights of up to 80m is very different to doing so on the ground.
On the other hand, prospective employees may have previous career experience or training in working at heights. In this case, the higher skill levels and corresponding rates of pay for rope access turbine technicians make the role attractive to many workers.
Beyond a misalignment of skills (which is to be expected in newer wind energy markets), it's necessary to consider challenges specific to a given market, Local markets will often have their own administrative and legal restrictions when it comes to the training and recruiting of workers; employers need to be aware of and proactive in meeting these, if they are to be successful.
Boosting skills in South Africa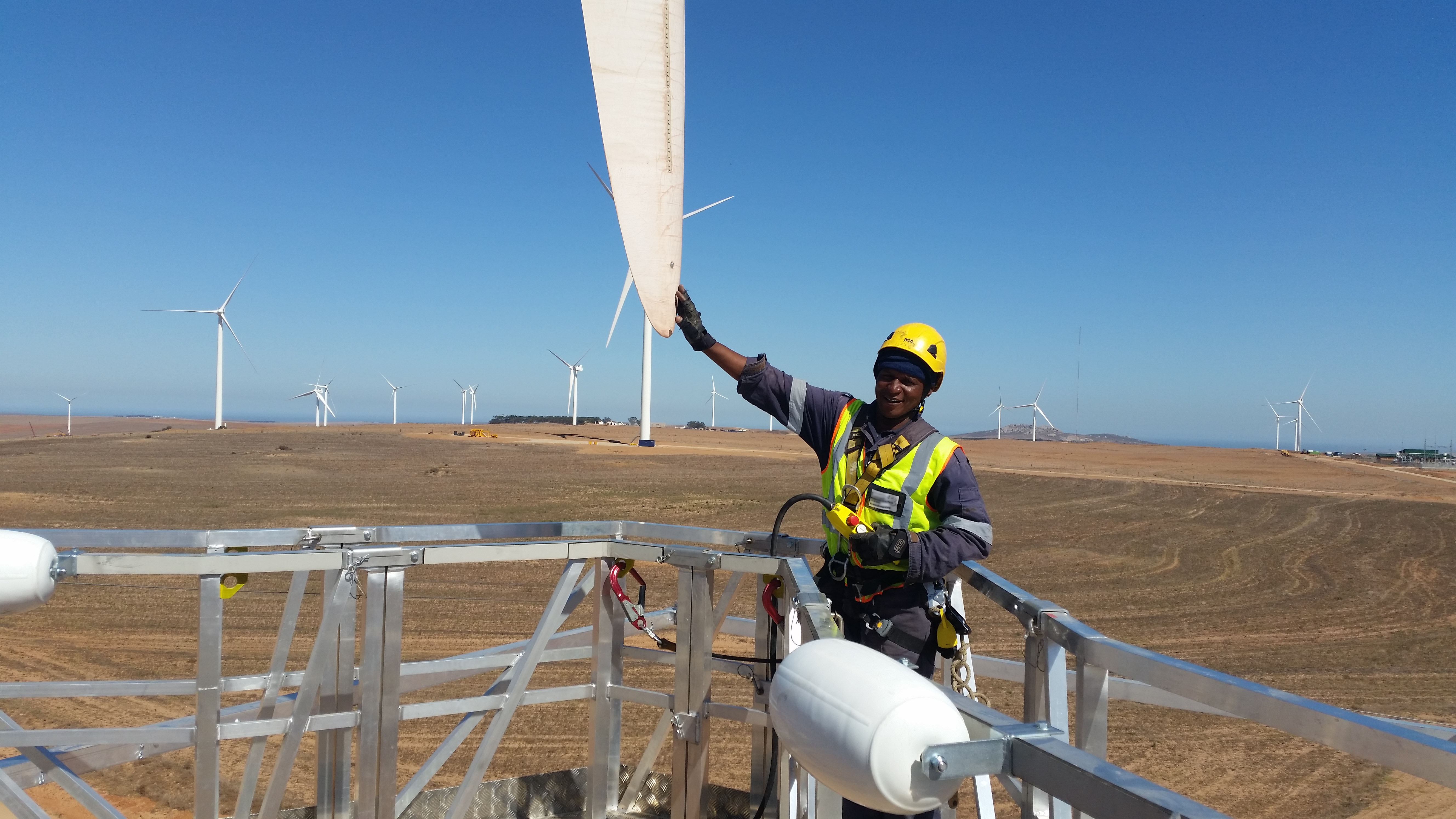 In South Africa, the wind industry has created more than 100,000 jobs over the past four years. Even for established wind organizations that have been operating in this market for years, a lack of local technicians require companies to bring in turbine rotor blade technicians on month-long assignments, in order to provide repair services across a number of wind farms in the country.
To address this shortfall of skilled local technicians, and reduce the logistical challenges of servicing clients, it's vital to team up with local consultants who are familiar with long-established operations. Not only can this act like a hub for those technicians operating in the region, but it also equips the next generation of rotor blade technicians with the skills they need to succeed in the industry.
Regarding South Africa, for example, Cape Town is an ideal location from which to train new rotor blade technicians. Excellent wind resources in the region will see the country continue to invest in its wind energy infrastructure, and provide immediate work opportunities for new trainees in the coming years. As other markets on the continent, such as Ghana, increase wind power capacity, the training provided in South Africa will also help meet the increasing demand for maintenance and repair.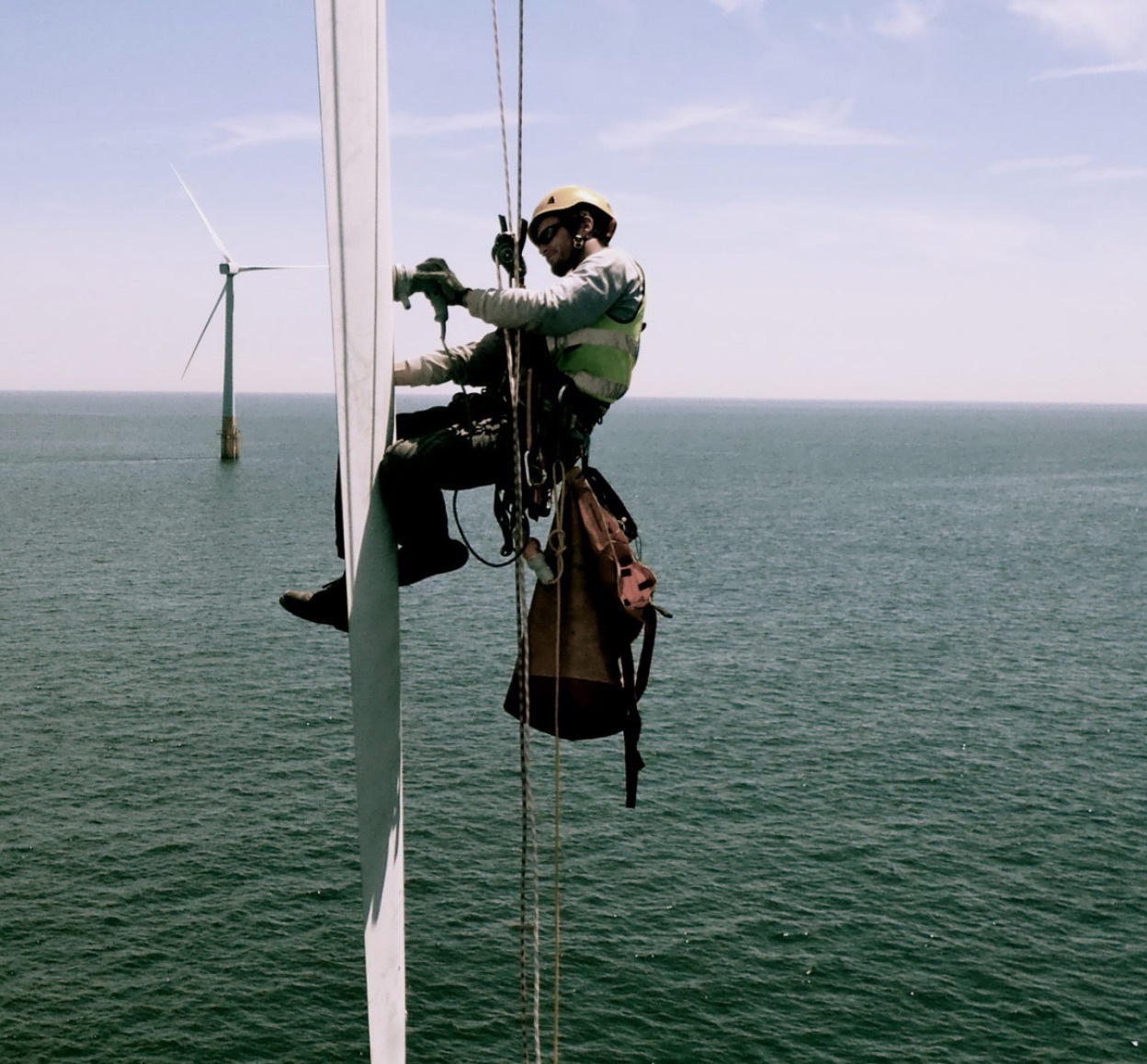 Enhancing the global supply chain
Africa is a large and developing continent, and Cape Town offers a good base from which to carry out this training. Financially and logistically, the city beats Europe for ease of access for potential trainees on the continent.
There are a number of other wind energy markets around the world that offer fertile ground for the training of new blade repair technicians. These markets share a number of characteristics, such as a demonstrated commitment to the development of wind energy, and they lie at the heart of wider geographical regions, such as Mexico and Australia.
Ultimately, if wind energy is to thrive in emerging markets worldwide, and meet the needs of local wind farms owners and operators, then the industry will need to ensure smooth transfer of the knowledge and skills that underpin it. Faced with increased demand for highly skilled maintenance technicians, localized training that allows for rapid local service delivery will become more important. As businesses look to tap into the potential these new wind markets undoubtedly offer, the specialist skills and experience delivered by industry veterans will help spread the employment opportunities clean energy development provides.
Tom Dyffort is Managing Director at Altitec Group, an independently operated, specialist rope access blade inspection and repair business that is headquartered in London and Berlin. Since 2010, Altitec technicians have provided regular inspections on more than 5,000 blades and 1,500 turbines throughout the UK, Europe and key emerging wind markets around the world. In November 2017, Altitec launched Altitec South Africa, a joint venture with Obelisk, a global infrastructure consultant. As well as acting as a hub for technicians operating in the region, Altitec South Africa will deliver specialized blade repair training from 2018.
Altitec | http://www.altitec.co.uk
Volume:
2018 January/February