15 Sep 2017
Kauai's energy provider is pursuing an ambitious goal: by the year 2023, half the island's electricity requirement is to come from renewable resources. This will be made possible mainly by an innovative solar power station in combination with a battery farm. Dry, oil and gas-free terminations will be used here for a grid connection that poses no risks to the environment.
Sun-kissed beaches, tropical rainforest and breath-taking marine fauna – Kauai, one of the eight main Hawaiian Islands, is also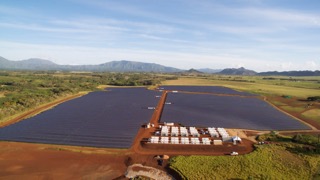 called the Garden Isle on account of its lush tropical vegetation, and unique blossoms. Situated in the middle of the Pacific, this is where the waves first make land again after many hundreds of sea miles. This exceptional natural paradise has retained its original charm – even today, no house built on Kauai is allowed to be higher than a palm tree. For the public energy supplier however, the island location poses a challenge; no electricity can be drawn from the power stations on the American mainland almost 2,500 miles away. Instead, Kauai Island Utility Cooperative (KIUC) has to import fossil fuels by ship in order to operate its generating plants. This is inefficient, expensive, and contributes to increased CO2 emissions. KIUC faced this challenge with a ambitious project, setting an excellent example for environmentally friendly, cost-efficient, and independent energy production in remote regions. Their solution? A solar power station plus battery farm, where oil-powered generators are only connected if necessary.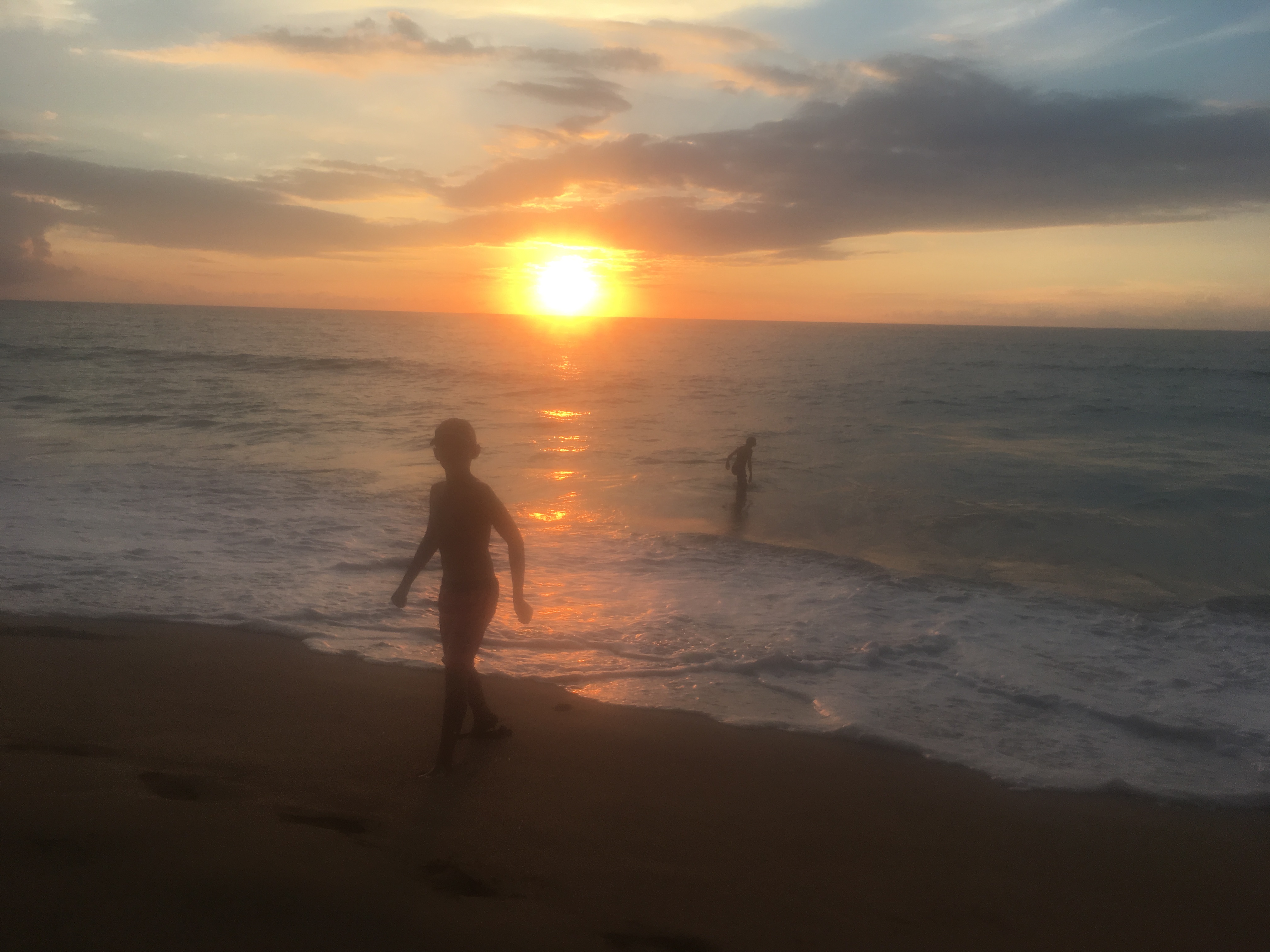 Solar power by night
Around 55,000 solar panels convert sunlight into electricity at this site. Surplus energy is temporarily stored during the day in 'power packs'. This involves using the latest technology in battery containers, each containing entire rows of lithium-ion cells. The peak load on Kauai begins in the evening, when the islanders return home after work and switch on their lights and electrical equipment. In the future, even after the sun goes down, clean solar electricity will be available from the battery farm to help minimize the use of diesel-powered generators.
Avoid environmental risks during the connection
Conservation and safety play an important role on the green island. The oil or gas-filled connection components typically used in US-American substations, present a risk of serious environmental impacts throughout the system's entire service life. Besides the risk of oil and gas escapes during the initial installation, or during future replacement and repair work, there is also the hazard of leaks, or even a component exploding. Kauai's utility companies no longer wanted to take this risk; instead, they opted for insulation with solid silicone. This pioneering technology not only optimizes total costs, but also ensures maximum safety, since the maintenance-free terminations do not require the handling of oil or gas at any time on-site in the substation. Since it is explosion-proof, the dry technology also offers extra safety against external influences, such as vandalism or extreme natural events.
"In opting for the dry terminations, we have deliberately chosen a new path and in doing so have taken an innovative decision for our industry, which has proven to be right in practice. The technology works perfectly and we can truly recommend it", says John Cox, a KIUC project engineer. KIUC had not completed any new cable projects for around 15 years. The company required extensive support, which ranged from consulting on the design of the earthing system, to the procedure and calculation of the test processes, all the way through complete installation.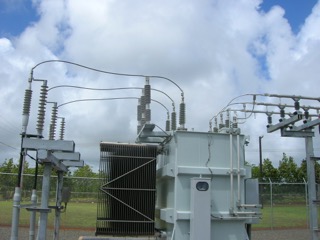 To protect the cables against lightening strikes and system faults, special link boxes were required. Multiple calculations were collected to build an extra compact shield surge arrester, and produced the earthing link boxes to KIUC's specifications. Inside the substation, three self-supporting cable terminations were connected, via the tap-changer mechanism, with the overhead power line. Outside, three more cable terminations make contact with the transformer on the line side with a voltage level of 52 kilovolts. On the secondary side, the transformer is fed with 12 kilovolts from the solar power station.
Rapid installation in a green paradise
The installation was completed in a very short time. Immediately, the system demonstrated all its advantages due to its light, compact design. The terminations were assembled horizontally on the ground, immune to the weather conditions under canvas, and then lifted by crane. The installation was quick, precise, and inexpensive, partly because of the ready-assembled component groups, and the fully electrically and individually tested components. What is more, neither a scaffold nor special tools were required. Assembly on the ground was especially beneficial for safety reasons, since hardly any hazardous work at height was performed.
On the beautiful island paradise of Kauai, the proven outdoor cable terminations will ensure an operationally reliable, resource-conserving electricity supply, helping to make the Garden Isle a little bit greener.
Bruno Bomatter is project manager at PFISTERER IXOSIL in Switzerland, an independent manufacturer of cable and overhead line accessories from 110 V to 1,100 kV voltage levels. Since 15 years, Bomatter accompanies the customers from the start through to the completion of a project and to find end-to-end solutions, like on Kauai for example. PFISTERER is a valued partner to companies specializing in power supply, plant construction, and electrified rail transport around the world. The company operates production plants in Europe, South America, and South Africa, as well as sales offices in 18 countries across Europe, Asia, Africa, South America, and the USA. The Group employs around 2,700 employees following the recent acquisition of LAPP Insulators Holding.
PFISTERER | http://www.pfisterer.com
Volume:
2017 September/October