15 Sep 2017
Over the past decade, PV solar and energy storage technology has become readily available with dramatically decreasing costs – which is changing the way we produce and consume electrical power. Although the market for solar energy storage was less than $200 million in 2012, IMS Research anticipates this figure will increase beyond $19 billion by the end of 2017.
Combined solar and energy storage systems are providing utilities and project owners with more than new generation resources, but also with new means to defer major capacity upgrades. Ultimately, this can help our nation reduce dependence on fossil fuels while minimizing energy costs, and bolstering electrical resiliency.
Solar and energy storage market trends
In the first quarter of 2017, the U.S. installed 2,044 megawatts (MW) of solar PV, reaching 44.7 gigawatts (GW) of total installed capacity. Much of this new capacity was driven by growth in the utility-scale sector., which have added more than a gigawatt in the last year. As installations increase, equipment prices have decreased; utility-scale system prices have fallen below $1 per watt for the first time, according to GTM Research and the Solar Energy Industries Association (SEIA) reports. Today, enough solar energy is generated to power 8.7 million homes. And analysts anticipate the industry will more than double installed solar capacity in the U.S. over the next five years, surpassing 100 GW.
Five years ago, the initial base of storage was just 0.34 GW. This year, industry analysts anticipate that 6 GW will be added, with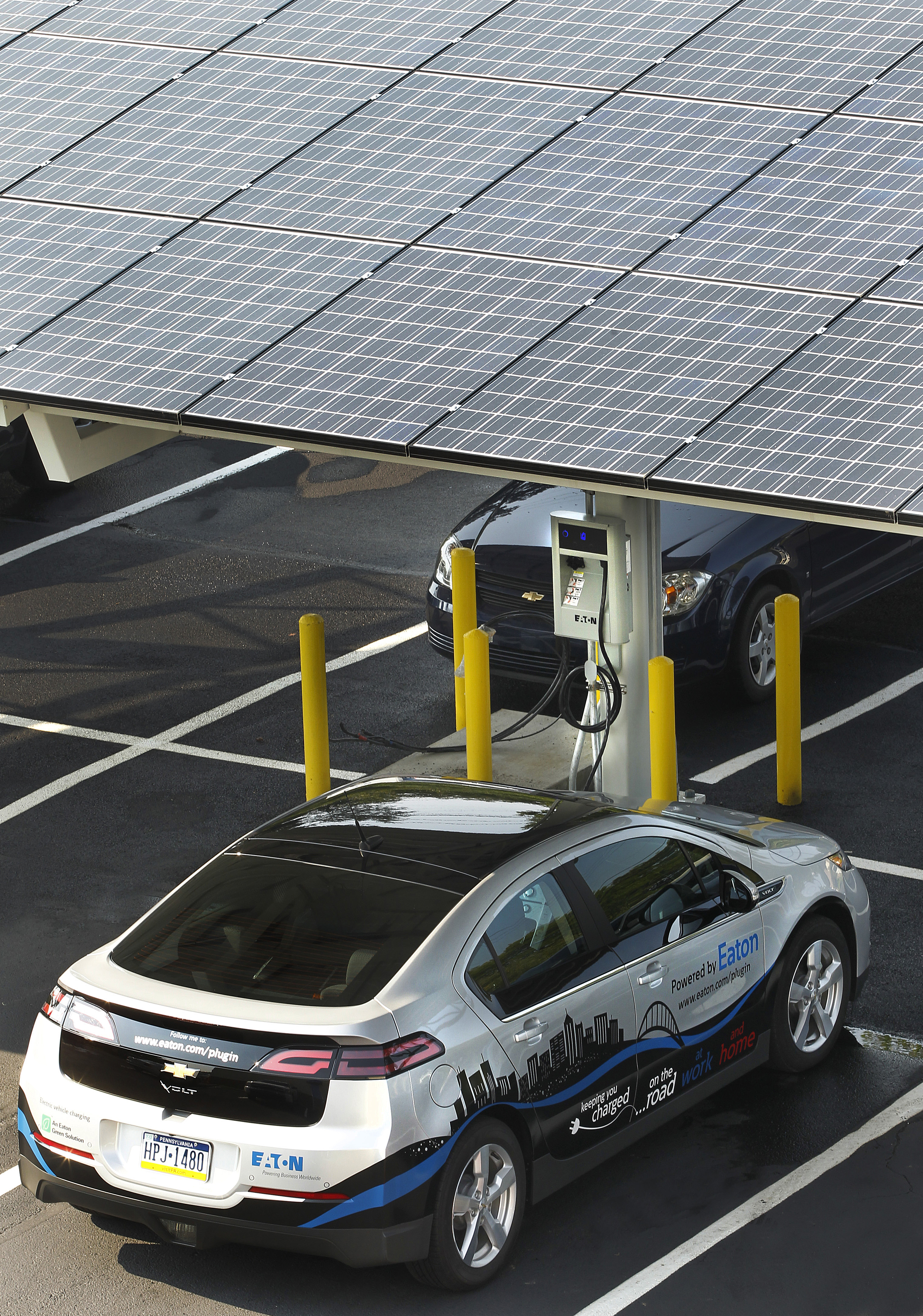 installations reaching 40 GW by 2022. It is important to note that with the increased penetration of renewable energy resources, utilities are seeking to optimize these renewable assets to reduce grid impact and enhance stability – the sweet spot for energy storage.
Already, more than 60 million people in the U.S. Mid-Atlantic States and Washington D.C. are saving on their energy costs, and receiving reliable power because of storage systems in the region. The regional transmission organization, PJM Interconnection, has projected a 10 to 20 percent reduction in its frequency regulation capacity due to additional storage projects, which could save customers millions of dollars.
On the other side of the country, the California Public Utilities Commission (CPUC) approved a target that requires the state's three largest utilities, and other energy service providers, to procure 1.3 GW of energy storage by 2020. Just late last year, energy storage systems built in the southern part of the state added about 40 MW, on a fast-tracked timeline to provide critical grid support and capacity.
Higher voltage and fast-tracked electrical balance of system solutions
As more solar and storage capacity has been installed, electrical balance of systems components and architecture has remained largely the same, with a notable exception: systems have moved to higher voltage requirements. In particular, PV systems are moving from 1,000 Vdc to 1,500 Vdc systems. The higher voltage systems have reduced costs in utility and large commercial solar PV projects through reduced installation time, material and fewer components.
Project experience has also yielded a better ability to meet fast tracked project time frames and support complex, large-scale projects. With local expertise and manufacturing ability, vendors can also anticipate local requirements and meet them faster.
The electrical systems that support both solar and energy storage projects look largely the same. Energy generated at the solar panels is passed through inverters and is aggregated in panelboards and switchboards. Padmount transformers step up voltage to the distribution level, which is connected to medium-voltage switchgear. On the storage side, the battery containers are connected to bi-directional inverters. Depending on the size and quantity of inverters, the inverters may either be connected to switchboards, or directly to the padmount step up transformers and medium-voltage switchgear. Energy storage projects also require energy management system controllers to charge and discharge the batteries, based on the intended application.
System intelligence and controls evolve to support more modular, scalable systems
While solar and storage systems have evolved, so have the controllers that enable adaptable and scalable control for solar energy storage applications, as well as the integration of other distributed energy resources.
Nearly five years ago, early U.S. Department of Energy Smart Grid Demonstration projects showed the technology was feasible to manage the utility-scale storage system and integration of renewables. However, at that time, the controller was a customized solution. Today, integrated, modular, distributed control architecture is readily available. Using lessons learned from early projects, new technology that is pre-engineered, factory-designed and tested, provides a replicable model that is designed for further customization to site-specific requirements. This approach can simplify storage plus solar and microgrid projects that use a variety of distributed energy resources, by making it easier to test the system and support forward compatibility, as the system evolves. The easy configuration of the controller helps maximize the flexibility and scalability of the system.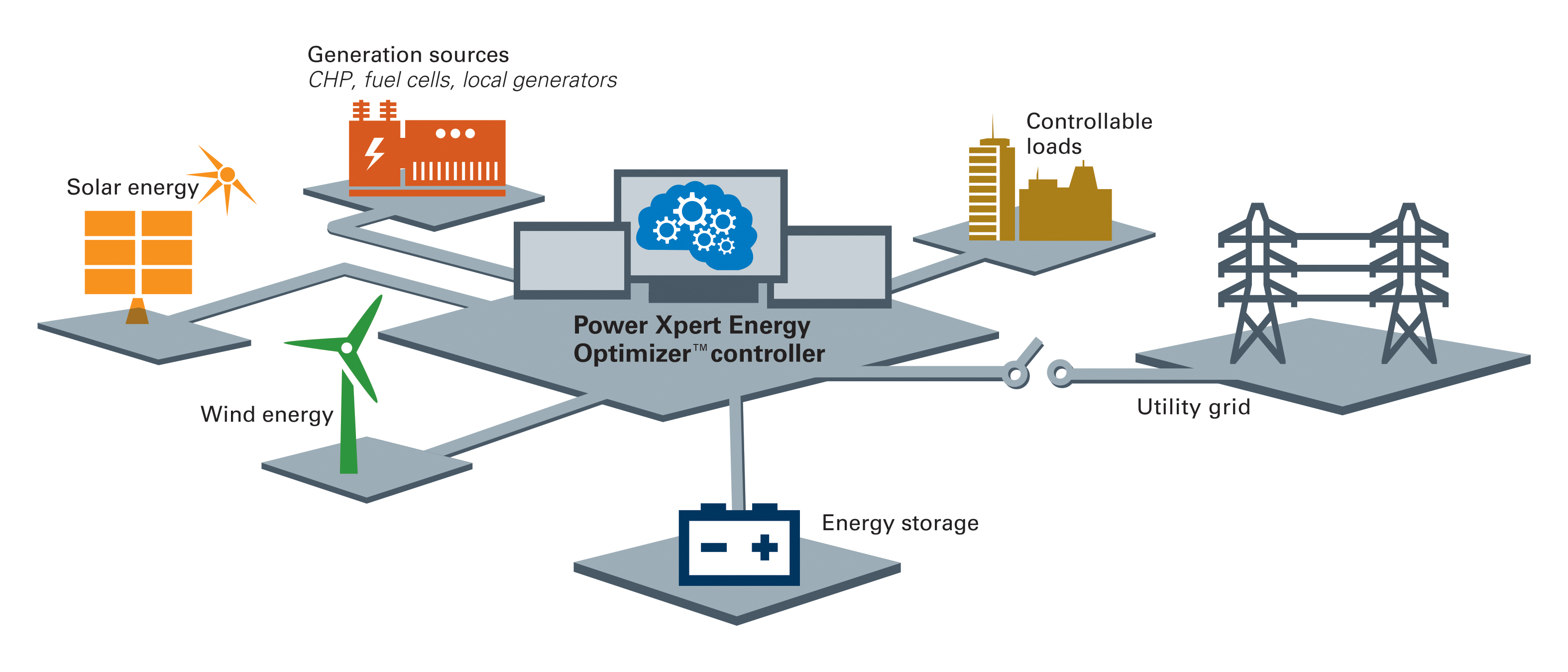 When looking for a controller, remember that functionality should coordinate automated system sequencing in response to user commands, system status, limits or faults. Additional control functions could also include active control, data logging, alarm management and processing, as well as built-in security measures.
Finding the right project partner
If solar energy storage projects continue to meet analyst predictions, we will be relying more on stored renewable energy installations to meet energy demands. As projects increase, it's important consider supplier expertise, experience, and success with prior projects.
Proven power engineering, substation automation, and control experience is essential. Suppliers should also be able to provide rapid, dedicated, local support to help expedite projects, as well as on-the-ground expertise to address unforeseen challenges.
Vendors should also be able to provide more than the right controller. Because every project carries unique circumstances, look for a vendor that understands your challenges, and can plan for your individual project's needs.
Every installation is unique, and customized solutions can help optimize, build, and maintain an automated, secure, and cost-effective solar and energy storage project. A vendor's past projects can be indicative of the depth of solutions experience. More often than not, those who offer turnkey capabilities can help you achieve your solar and energy storage goals in less time, and at a lower installed cost.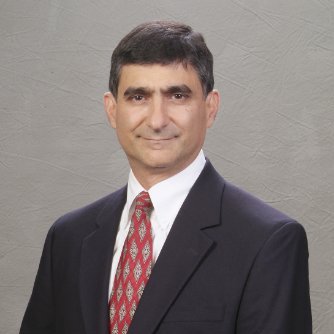 John Vernacchia is Segment Manager for renewable energy at Eaton. He has 30 years of experience in marketing, sales, channel management and operations, and has played a major role in the development of Eaton's Renewable Energy solutions to help customers connect solar and wind energy sources to buildings and the utility grid.
Eaton | http://www.eaton-upssystems.com
Volume:
2017 September/October