15 May 2017
Decreasing prices for photovoltaic modules have made solar power more accessible than ever, for both off-grid applications and as a back up to unreliable grid-tie applications. Increasing demand for consumer electronics and appliances translates into a growing need for convenient and reliable AC power from solar home systems. Advanced technology is now able to provide all-in-one electronics cabinets that manage off-grid and grid-tie power sources for delivery of reliable energy to AC and DC loads used in homes, businesses and industry.
More Buying Power Per Watt
Price indices for PV modules all share the same trend lines: Prices declined steadily over the last decade while efficiency increased. Current prices are under $1USD per watt and projected to fall even further through 2020. For energy consumers, this means more buying power per watt, which makes installing or expanding off-grid and back-up home solar systems more accessible and affordable than ever.
More Demand for AC
The demand for AC loads in off-grid is increasing for two reasons. First, total system cost allocations are changing as PV prices decrease. In prior years, owners might have tried to make everything work on more energy-efficient DC loads in an effort to save on panel and array costs. Today, owners can power more AC loads since the PV price to support them is relatively low. Adding more PV modules at a negligible incremental cost can offset any efficiency lost in the DC to AC inverter.
Second, consumer AC electronics and appliances dominate the market and fuel the demand for a reliable off-grid solution for AC power. DC loads can still operate necessary appliances such as lights, but the digital revolution requires AC loads to operate computers, mobile devices and TVs, especially in rural electrification applications.
Top Priorities: Convenience, Ease of Use and Reliability
Consumers expect convenience, ease of use and reliability from their electronics and appliances, at an affordable price. These expectations also extend to the technology upstream of these electronics. While energy efficiency and load reduction are still high priority in new technologies for the off-grid market, convenience and ease of use are equally important.
Plug and Play Electronics Cabinets Deliver
Electronics companies are driven to make their technologies incredibly easy to use to compete in the grid-tie and AC markets. Consumers in the off-grid and unreliable grid markets want the same thing: convenient, easy and reliable solutions to operate both DC appliances and AC electronics, regardless of the power source. Suppliers respond by delivering plug and play electronics cabinets to manage power conversion, and performance monitoring to supply AC and DC loads from solar or grid-tie power sources. The result is a solar home system that is reliable, easy to use, and affordable.
5 Things to Look for in All-in-One Electronics Cabinets
Most system failures are the results of sub-optimal components, system design and integration. The most reliable all-in-one electronics cabinets for hybrid PV/grid-tie systems will have quality components which have been tested, designed and integrated to perform reliably together.
Here are five key items to consider when choosing an all-in-one electronics cabinet:
Design by solar experts. Some designs use a hodge-podge of mixed components, which can result in unreliability if the specifications of each component are not properly matched to ensure optimal performance and long life. Pre-engineered solutions by recognized experts in PV as well as grid-tie systems remove the guesswork and potential for error.
High-quality components. System reliability is as only as good as the individual components. The weakest point in reliability is the one low-quality component in the enclosure. Look for high-quality components from reputable manufacturers used throughout the enclosure.
Automatic, fast switching between PV and grid. For constant power to critical loads, look for an automatic change-over relay to switch to battery backup within milliseconds of a grid outage and automatically switching back to grid power when service has been restored.
Data integration for system monitoring. The central control unit should have data integration capabilities so that important system data that can be downloaded or remotely accessed to monitor and manage system health.
Affordable price. Economical pricing is important, especially for the rural electrification markets. Consumers should not have to sacrifice quality and reliability for economy.
Quality, Functionality and Affordability Design quality, component quality, functionality and price contribute to the overall user experience of AC and DC consumer electronics. The same holds true for power supply systems. They should also be easy to use, reliable and affordable. Pre-assembled electronics cabinets simplify specification, installation and operation of hybrid PV/grid-tie systems. By following the five guidelines, installers and end-users can get a system that delivers on that promise.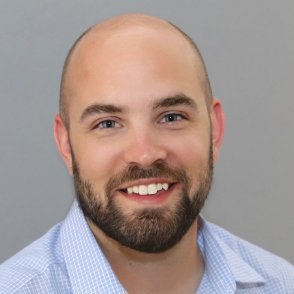 James Polcyn is Managing Director, Phocos North America, a world-leading manufacturer of solar-powered charge controllers and various components for off-grid power supplies.
Phocos North America | http://www.phocos.com
Volume:
2017 May/June