15 Jan 2017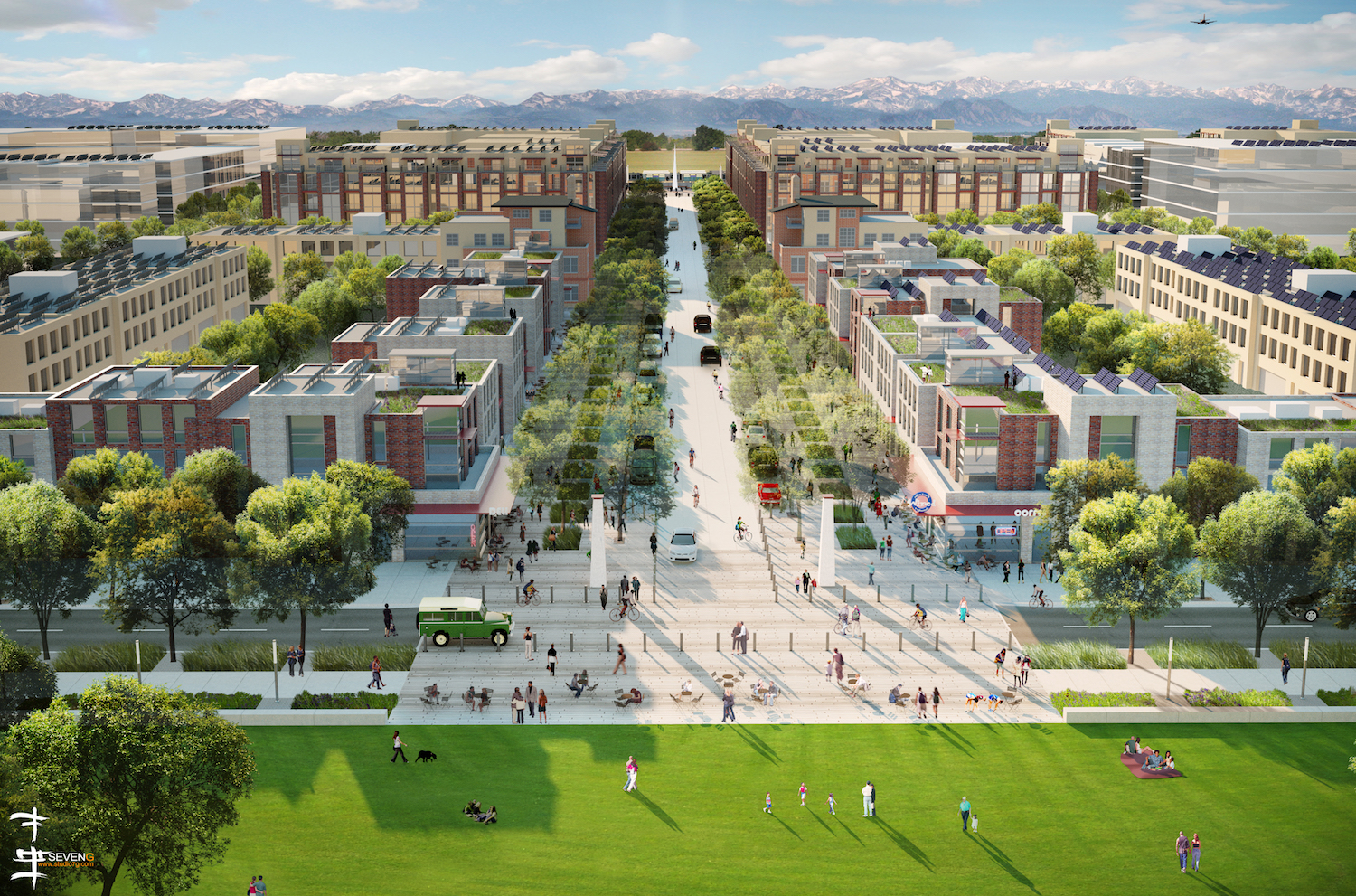 Peña Station NEXT in Denver, Colorado, is quickly becoming a national model for smart and sustainable technology deployment through a unique public-private partnership. By applying cutting-edge, smart, and sustainable technology and solutions including smart mobility, smart energy, city services, smart buildings, and health and wellness, this mixed-use, transit oriented development aims to provide an unparalleled "live, work, play" experience for businesses, employees, and residents. Peña Station NEXT partners—Denver International Airport (DEN), utility Xcel Energy, the City and County of Denver, sustainability-minded real estate developer L.C. Fulenwider LLC, and anchor tenant and technology provider Panasonic—are working together to realize the vision of a smart and sustainable Colorado aerotropolis.
Smart and sustainable
Peña Station NEXT is a 400-acre transit-oriented development located southwest of DEN, adjacent to the Regional Transportation District's 61st & Peña Station rail stop, along the University of Colorado A Line train that links downtown Denver with DEN. Fujisawa Sustainable Smart Town, a smart and sustainable development in Fujisawa, Japan, near Tokyo, was the inspiration for this global smart city showcase.
The first phase of development includes: a 700-space parking lot for DEN, the new operations hub for Panasonic Enterprise Solutions Company and Panasonic CityNOW, a hotel, an apartment complex, and the 2017 and 2019 U.S. Solar Decathlon competition site. This location is powered by a feeder that has 20% solar penetration, which will increase to 30%, when the initial phase is complete.
Smart and sustainable solutions deployed within Peña Station NEXT include: networked LED street lights, smart parking, community Wi-Fi, electric vehicle charging stations, autonomous electric shuttles to create a seamless mobility experience, smart bus shelters, and interactive digital signage. One of the first components nearing completion is a multi-purpose, solar-plus-storage microgrid.
Solar+storage microgrid pilot
This multi-use solar-plus-storage system illustrates the value of a grid, customer, and utility stack. The Peña Station NEXT microgrid project comprises five core elements:
1.6MWdc carport solar photovoltaic (PV) installation located over the DEN parking lot; DEN will own the carport canopy structure, while Xcel Energy will own the solar PV system and will operate it under a long-term lease agreement with DEN, and offers additional, non-energy benefits such as covered parking;
259kWdc rooftop solar PV array installed atop an office building;
1MW / 2MWh lithium ion battery system located in an outdoor-rated enclosure;
A corporate Denver operations hub building will serve as the initial anchor load for the microgrid; a high-tech, energy-efficient office targeting LEED Gold and net-positive energy, with an intelligent building energy management system;
Switching and control systems to operate the battery energy storage system and microgrid functionality.
The microgrid represents a "portfolio" model differing from typical microgrid designs. "Conventional" microgrids often focus on a single business case for a single entity, like a university or corporate campus. The portfolio approach extends the stack of values to the multiple stakeholders individually, and the public-private partnership as a whole. Leveraging a stack of multiple capabilities is key to making battery storage systems more cost-effective today, by bolstering their total net value, even in advance of ongoing cost declines. The microgrid is intended to serve five use cases:
Solar grid integration, via ramp control and smoothing, will maintain distribution grid reliability and power quality on a part of the grid that already has high solar penetration;
Grid peak demand reduction will discharge the battery to offset times of high load, such as air-conditioning demand during hot summer afternoons;
Frequency regulation will help manage energy supply for the overall grid, and customers requiring consistent, high-quality energy (e.g., data centers), through rapid response mechanisms;
Energy arbitrage will help offset expensive electricity demand during peak hours by charging the battery during off-peak, low-price times, and discharging during high-price hours;
Backup power ensures resilience for the corporate facility, where a state-of-the-art network operations center demands 24/7 uptime.
Some use cases will be engaged more frequently than others, depending on grid and stakeholder needs. Overall, they will be evaluated as part of the initial two-year battery pilot program at the Peña Station NEXT microgrid, to determine the complementary value propositions for battery energy storage. Once the microgrid is live in the second quarter of 2017, the project partners will gather data to review real-world performance, and make refinements over time to ensure optimal settings for the remainder of the battery's estimated 10-year life span.
This microgrid's benefits accrue to different combinations of the core stakeholders, adding immediate value, as well as the potential to offer business models that could support deployment of similar microgrids and component technologies in Colorado and beyond. This project exemplifies how stakeholders of Peña Station NEXT are raising the bar for real estate development by creating a smart city allowing residents, businesses, and visitors the opportunity to live healthy, responsive, and connected lifestyles.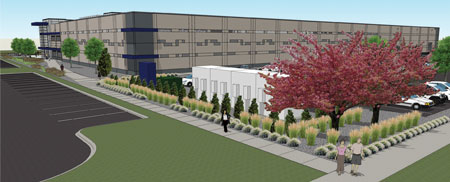 The utility's renewable energy goals
The microgrid supports broader efforts to integrate an increasing amount of renewable energy onto the grid. The Colorado renewable energy standard (RES) and declines in solar and wind power costs have resulted in a recent surge of renewable energy resources in Colorado. In September 2016, the Colorado Public Utilities Commission (PUC) approved the development of one of Colorado's largest wind farms; the 600MW Rush Creek wind facility on the Plains in eastern Colorado.
Colorado is ranked ninth in the nation for installed solar capacity, with 540MW of solar energy installed as of April 2016. Distributed rooftop solar photovoltaic (PV) systems are proliferating, especially among many Denver metropolitan region neighborhoods. In addition, investments in advanced metering infrastructure and related communication technologies will help manage the grid more efficiently, including integration of distributed resources. Other public and private parties share this interest, both to support the grid and sustain technological and market opportunities for renewables' continued growth.
Matthew Crosby currently leads utility solutions for Panasonic's CityNOW (smart cities) work. He previously served as a manager in the electricity practice at clean energy think tank Rocky Mountain Institute, including serving on the core team that is a strategic advisor to New York's high-profile Reforming the Energy Vision regulatory proceeding. Crosby's prior roles have included serving as program manager for progressive utility Austin Energy, as an energy analyst for the California Public Utilities Commission, and as research division manager for Pecan Street, which focuses on data-centric approaches to innovation in electricity and water.
Panasonic CityNOW | http://www.panasoniccitynow.com
Volume:
2017 January/February