12 Sep 2016
Adhesives
Solar power's unsung hero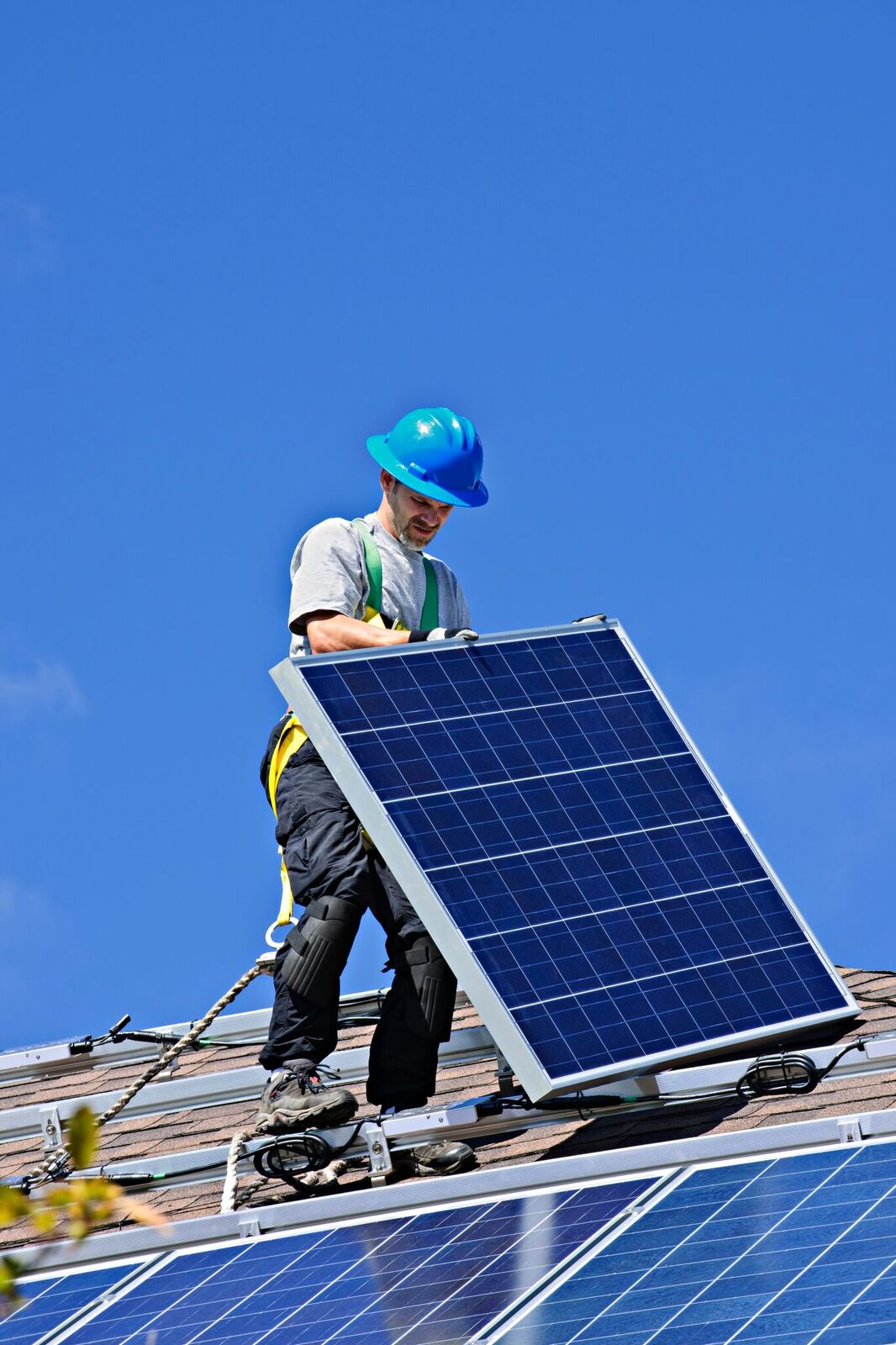 To anyone not living and breathing adhesives day-in and day-out, the idea that glue is changing the world may sound like hyperbole. But one need only look at the solar industry to understand this idea isn't too farfetched.. The impressive growth in solar, combined with the need to optimize budgets, has driven innovations in hardware and installation advancements, including adhesive technology. After all, it's the glue that holds it all together.
Literally.
Despite making big leaps in a short amount of time, the solar industry is still grappling with pressing issues. Growing installation challenges, fiercer competition, and difficulty in finding the right partnerships all present challenges to industry professionals. One way to address these issues is by leveraging the power and innovation of adhesives.
Installations present challenges
Sealants and adhesives are helping solve some of the solar industry's toughest problems, including the high cost of installation. Users are recognizing these costs don't end with the purchase of panels; they continue in the form of maintenance and installation fees. A customized adhesives package that integrates into an installer's procedure is one way to reduce installation costs.
Installation's challenges also extend beyond dollars and cents.
Because they occur outdoors and in locations where they will experience maximum heat and radiation, solar installations face several challenges. Systems must be able to withstand rain, moisture, and seasonal changes. In order to amortize final costs, systems must be able to endure these conditions for decades. Therefore, it's crucial for manufacturers to select a robust adhesive that will help their project last. Depending on the job specifications, manufacturers can choose from a number of solutions, including:
Butyl solutions: A versatile solvent, compatible with a wide range of resins. Used in architectural, household, and industrial markets.
MS polymers: Used in roof materials, like asphalt. Best suited for projects with low surface areas.
Silicones: Ideal for projects with metal-to-metal systems.
A crowded playing field
It is a buyers market. Consumers reap the advantages of companies battling each other to win business. In solar, this translates into technology developments and lower costs. Given the stiff competition, now more than ever, developers must distinguish themselves by creating increasingly efficient technologies, reliability, and cost-competitiveness – all while being first to market with products lasting longer and achieving high profit margins.
Solar manufacturers aren't just competing amongst themselves. The energy sector as a whole – wind, natural gas, fossil fuels, etc. – is battling for every dollar. In order to stay competitive against other energy forms, the solar industry must do a couple of things: create new materials addressing the latest trends (e.g. back contact or dual glass modules), and remaining cost competitive. This may seem obvious, but it's crucial for an industry competing with cheaper options like coal and gas.
Finding the right adhesives partner
Adhesives can help manufacturers throughout the entire solar production and supply chain, from development to installation. It's important to consider not only the value of the adhesive, but the specific solution needed for a project. After all, adhesives are not commodities.
One of the obvious factors in choosing a solution is understanding how it may impact or change the production method. Adhesives and sealants can boost product life and decrease labor requirements, so they help control costs. Having a trusted partner walk through these implications and strategies can help manufacturers find the right material.
Another factor is the sheer number of adhesive and sealant technologies available, and the variations within each. An experienced partner will help identify the proper solution for each part of the design and production process. With so many technologies to choose from – dozens of which could work for any single application – making a decision can be a bit overwhelming. Cost, compatibility with materials, and other factors must be taken into account.
Finally, a partner with global reach will not only offer supply assurance, but also understand what is required for products to perform across a broad spectrum of geographies and environments. The following is a quick checklist for choosing an adhesives partner and material:
A partner with a wide range of offerings ensures "technology agnostic" advice;
Don't overlook any aspect of a solution, no matter how minor it may seem. Shelf-life, storage and mixing requirements are just a few considerations;
New materials aren't always the best. Choose a solution that is proven to last;
Remember a material is only as good as its provider's ability to meet the needs of their customer, and offer support on a global scale from a project's beginning to its end.
In solar, change happens quickly
As in many rapidly growing industries, technology advancements have developed quickly in solar. These changes mean today's solar panels are quite different from those in the recent past. Some of the updates include:
Solder is being replaced by conductive adhesives, helping streamline manufacturing;
Thinner glass and lighter frame components have made modules lighter;
Degradation occurring from exposure to the elements is being addressed by utilizing double glass, producing stronger modules;
Innovations in glass and sealing technology have allowed some frames to be eliminated entirely;
Structural adhesives allow for simpler and faster installation of completed panels.
What's next?
The disrupted energy market presents many challenges and opportunities for those in the solar industry. To be successful, companies must view solar holistically. That includes understanding the role adhesives play in the manufacturing and installation of panels. To distinguish themselves amongst the fierce competition, businesses should engage in strategic and deliberate thinking about how adhesives can help them meet, and create, the latest industry trends while boosting their bottom lines.
David McDougall is the senior business development manager for H.B. Fuller's photovoltaic group. The company has been a provider of adhesives, sealants, and specialty chemicals for over a century and serves customers in engineering, electronic and assembly materials, hygiene, construction, automotive, packaging, and other consumer businesses. With the purchase of TONSAN Adhesive Inc. in 2014, the company has become a player in the market for solar products worldwide.
H.B.Fuller | http://www.hbfuller.com
Volume:
2016 September/October