15 Mar 2020
By Vikash Patel
According to the American Wind Energy Association's fourth quarter market report for 2019, the industry experienced the third strongest year on record, with 9,143 MW of wind power capacity added to the American grid. The industry added 55 projects across 19 states. At least 17 of these projects were stopped for various reasons, but will be repowered this year to total 1,615 MW across Iowa, Texas, North Dakota, South Dakota, New Mexico, Washington, and Wyoming in the fourth quarter. Project developers announced 9,091 MW in combined new development activity in the fourth quarter of 2019, with projects either starting construction or entering advanced development.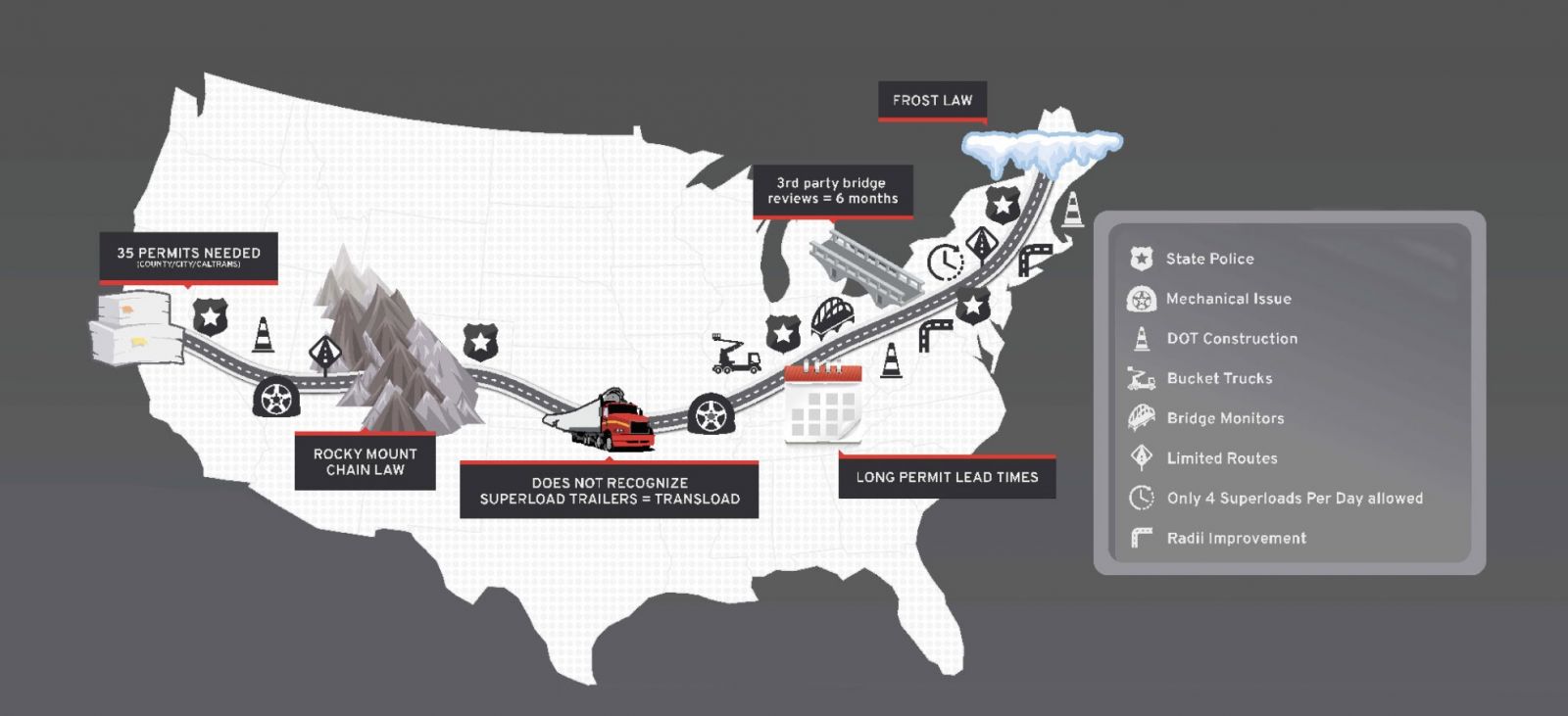 In order to receive 100 percent of the value of the production tax credit, companies are moving quickly to bring their projects online in 2020. The U.S. Energy Information Administration (EIA) is expecting 7.2 GW - about half of the annual total - to be completed in December.
While this is positive news, what does it mean for 2020?
2020 is anticipated to be the biggest year ever. Site capacity will be next to none. More and more turbine components will emerge from storage this year as a multitude of planned wind projects finally take off. The compounded volume created from all of these safe harbor turbines will impact the industry significantly.
One of the biggest hurdles has to do with the logistics of moving all of these parts to their final destinations. This extra activity will introduce additional transport requirements, outside of the current 2020 original equipment manufacturers' (OEMs) delivery requirements. Some of these turbines were stored several years ago, prior to any knowledge or set plans of exactly where they would end up. Many of these turbines will travel a considerable number of road miles between their storage and destination sites. All of which will mobilize an enormous demand for trucks and trailers.
As a result, not only will we see capacity issues with the trucking industry, but the infrastructure of highways and roads will have to be even more carefully assessed than in the past: Route planning will be even more difficult and complex.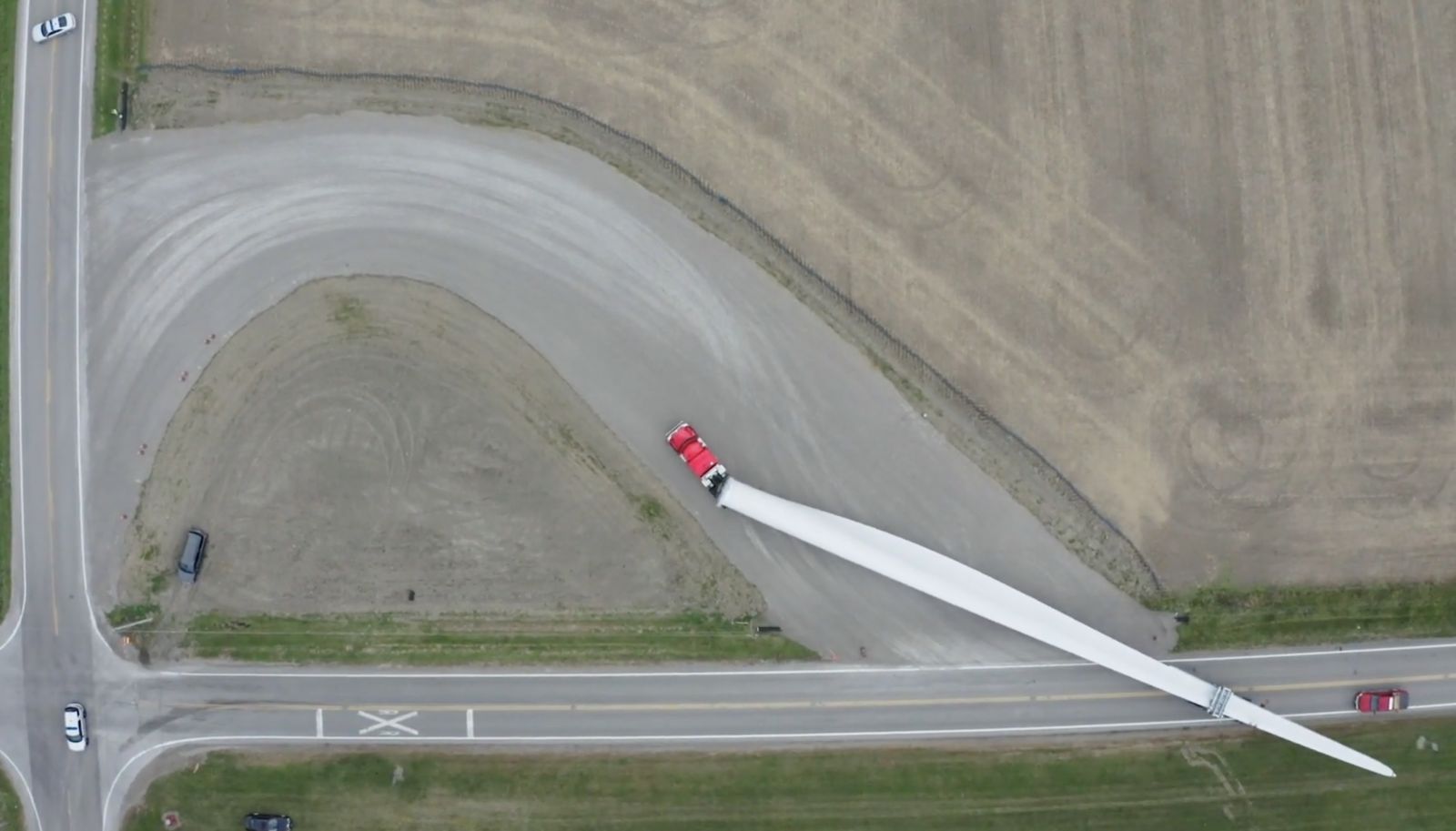 The growth of blade sizes – larger in scale and heavier than ever before, thanks to advancements in technology, design, and manufacturing – will increase the number of civil improvements required to get them delivered to their final sites.
This will also pose new challenges for transportation and logistics companies in terms of heavy haul transports. We can expect to see a lot of cases that will need a number of route improvements; civil engineers will have to expertly assess infrastructure that hasn't yet been tested in these ways.
As blades continue to grow in size, there are three main factors of impact:
Amount of blade trailer equipment – The current volume of blade trailer equipment is not fully capable of handling transport of these blades. That means there will be a need to create solutions and make additional investments in trailer assets.
Speed of transport - There will be several more transport complications (tight turning radii, slower speeds, and routing limitations) that will increase the number of miles traveled, and the duration of these moves. This will be highlighted by current infrastructure constraints such as bridges and roads.
The motoring public - These transport logistical complexities will also require more police escorts and increased DOT policy changes to address the size and volume of movements.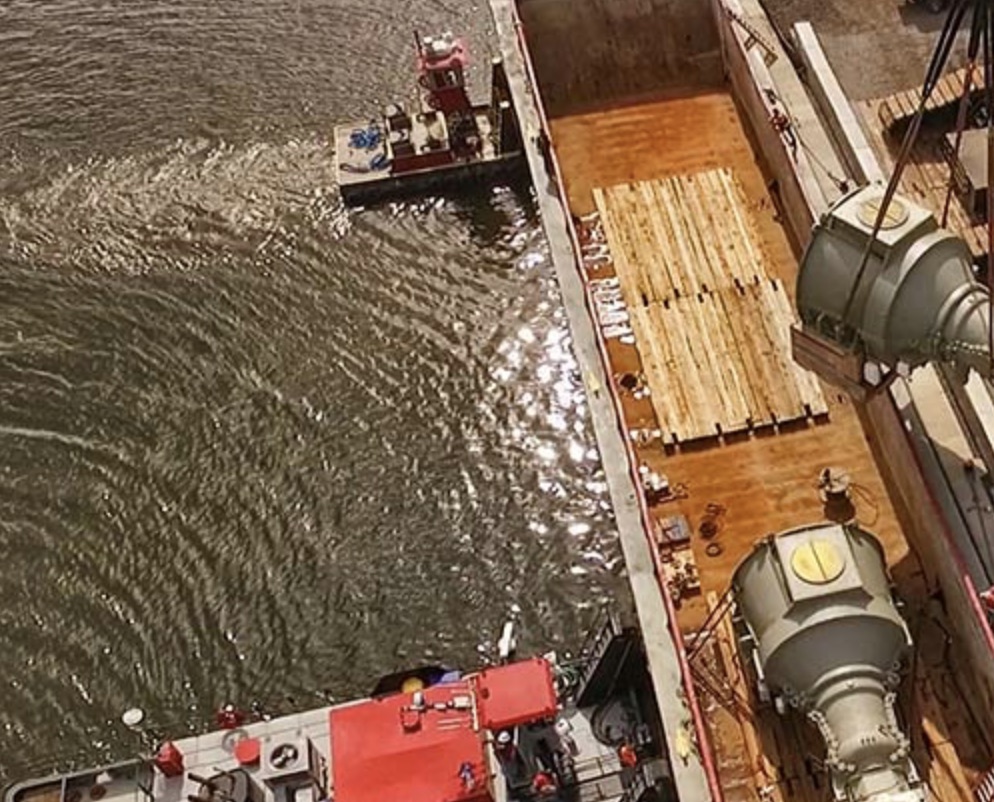 These emerging wind projects, and the magnitude of the turbine components, will most certainly cause capacity issues with the trucking and maritime industries. Not all big trucks and big ships are able to carry these components; they must be packed to haul in a very specific way.
The entire wind industry will have to consider all of these issues and concerns in 2020. It's important to remember that, while we may get these projects completed quickly, we still have to ensure that everything described here is done carefully. Mitigating risk is of paramount importance.
Rushing to get wind turbines up and running without strategically planning for all of the potential obstacles and complexities of various scenarios, will only lead to future complications and wasted funds. And, ultimately, impede the timely execution of new wind projects.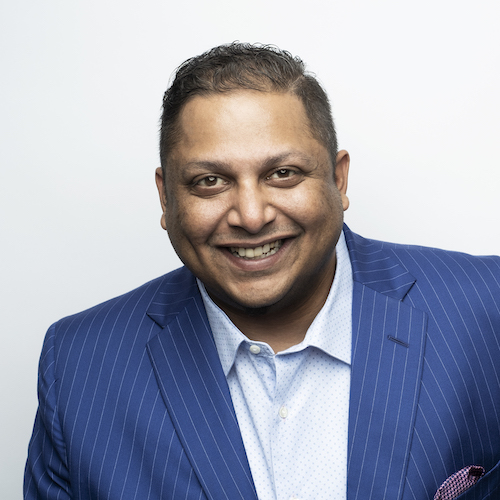 Vikash Patel is President of The Logisticus Group, headquartered in Greenville, South Carolina. The Logisticus Group is a supply chain partner specializing in project cargo logistics. You can reach Vikash at Vikash.patel@logisticusgroup.com.
The Logisticus Group | http://www.logisticusgroup.com
Author:
Vikash Patel
Volume:
2020 March/April