15 May 2020
By Brian Hill
Any time a major manufacturer exits an industry, that absence creates a market disruption for its customers. This is especially true when customers develop such a symbiotic relationship with their OEM that it leaves them in a uniquely vulnerable position when that provider walks away. With everyone looking to trim budgets while boosting production and revenue, being left in the lurch can crash your operations, no matter what business you're in. Case in point: a sizable group of wind farm owners recently found themselves unable to maintain operations when their OEM decided to cut them loose, essentially leaving them high and dry. It's not the first time or the last time this situation will rear its ugly head, where limited viable options leave operators in a very precarious position. Fortunately, our rapidly changing industry tends to favor innovators that can adapt just as quickly, and the OEM's swift exit provided a unique opportunity for many of the wind farms to rethink their operating strategies, and rework their plan of action.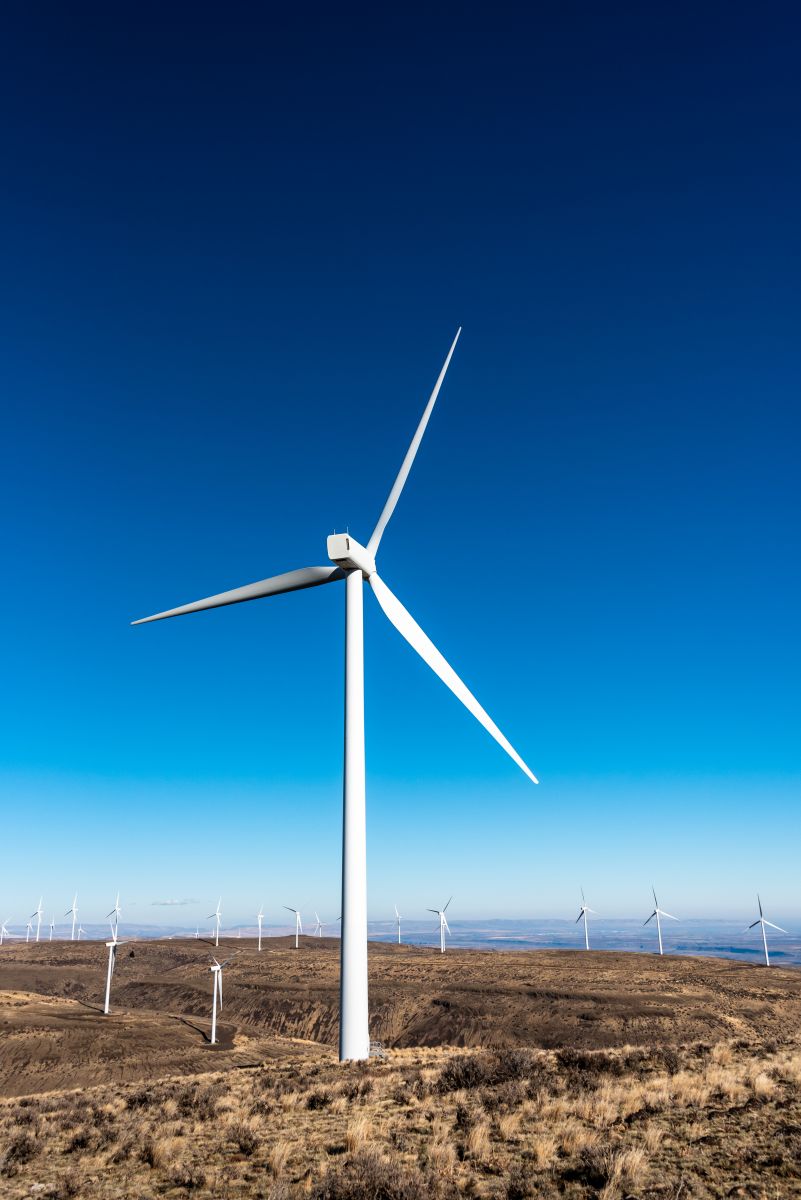 For these owners, the operation and maintenance of their entire wind farms had been so deeply interwoven with their original OEM that it had led to a complete dependency on that OEM, for even the most basic turbine operations; they had to use time-limited passwords for access to local turbines at the HMI level, and SCADA servers were hosted overseas. The rapid deterioration post-OEM revealed that these wind farm owners had such a tenuous hold over their operations, they actually ended up locked out of their own turbines. No business owner wants to be in this position. On the contrary, feeling trapped and beholden to an absent OEM is in stark contrast to the preferred operating strategy of control and autonomy.
Starting in September of last year, these owners began receiving notices of discontinuation of service, giving them only weeks to implement a new strategy. Barring a complete hardware or software retrofit - which had not been part of their budget forecasts - the only available option involved signing with the new OEM, using the same IP, and burdened with the same restrictive conditions under which they had previously operated.
While a complete control software retrofit could have provided the operators with some level of independence, upon closer inspection, that solution was not quite so appealing. Replacing existing turbine control software with entirely new control software could require new type certification to guarantee proper functionality and fulfil insurance requirements (with certification often costing in excess of $1 million). Furthermore, when existing control software is replaced with brand new, untested software, the cumulative experience and built-in know-how from the original software is effectively erased, which presents a real risk for the continued operation of the turbine.
The wind farm operators reached out to the supplier of the OEM's original operating software to explore possible solutions. Taking advantage of the market gap left for an independent access solution, the supplier developed a software package that would fully utilize the farm's existing hardware and software, while also offering unfettered access to all turbines and grid stations. An operator specific access handler meant continued turbine access with zero OEM passwords. Even better, this new approach was installed and deployed in under 30 minutes per turbine, granting access without new hardware or type certification. User access rights management were directly in the owner's hands, guaranteeing independence and security.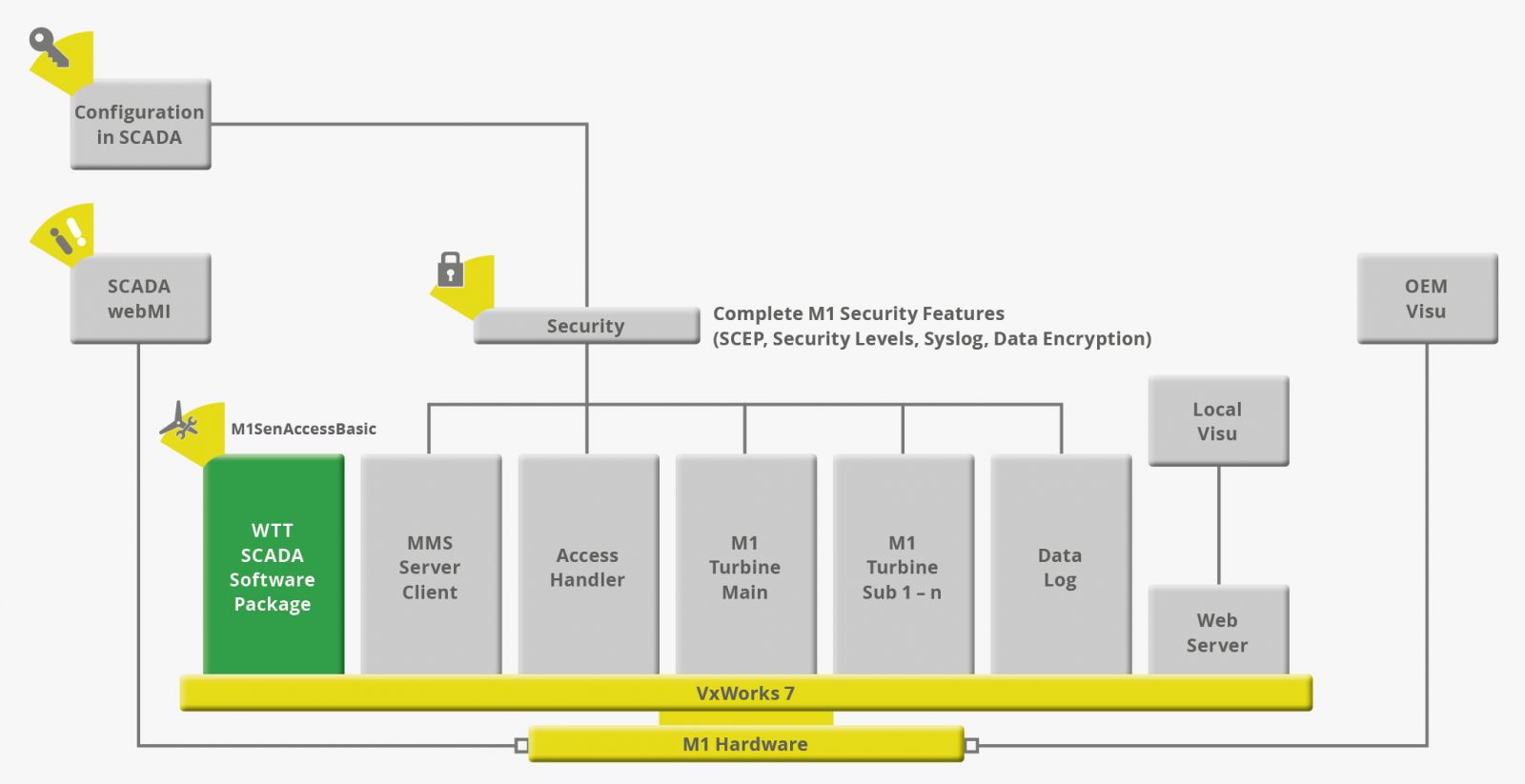 Part of the access solution package included a new SCADA platform, Wind Power SCADA (WPS). Utilizing the open communication standard IEC 61400-25, WPS provides communication via OPC UA, standardizing nomenclature for mixed-fleet sites and facilitating migration to a common, flexible SCADA platform. An additional feature designed to boost energy production unlocked complete access to all turbine parameters. This helped the sites realize significant AEP gains. By hosting SCADA turbine data locally (via localized servers) the customers were able to achieve faster data transmission speeds – and further independence from the OEM.
By unlocking complete access to all turbine parameters, the access solution allowed owners to quickly reestablish the connection to their plant and turbines, minimize the potential for extended downtime, and keep future maintenance in-house. In the end, they were able to reevaluate, reinvent, and ultimately come out on top.
Brian Hill is General Manager - North America for Bachmann electronic GmbH, an Austria based controls manufacturer that provides solutions for wind and renewable energy, industrial, and maritime automation. Brian has 30 years of experience in the energy industry, including the following positions: Co-founder of Superna Energy, LLC, a full-service management consulting & energy development; Senior Associate at AGEISS Inc, consulting to the U.S. Air Force; and Chief Development/Operations Officer, Board of Directors, - Wind Energy America, Inc. a publicly traded developer, owner and operator of wind energy generation projects.
Bachmann electronic GmbH | http://www.bachmann.info
Author:
Brian Hill
Volume:
2020 May/June