15 Sep 2020
By Michael Barry
In March of this year, in the Northeast part of the country - with spring approaching and the last patches of snow reluctantly surrendering to the season - the regional solar industry was gearing up for what promised to be a banner spring and summer. Demand for a skilled workforce was at an all-time high, and job seekers flocked to training programs to acquire the skills needed by solar and green energy employers. Trainees anticipating increased employment, and earnings opportunities were brimming with optimism. But there was an unforeseen turn of fate ahead.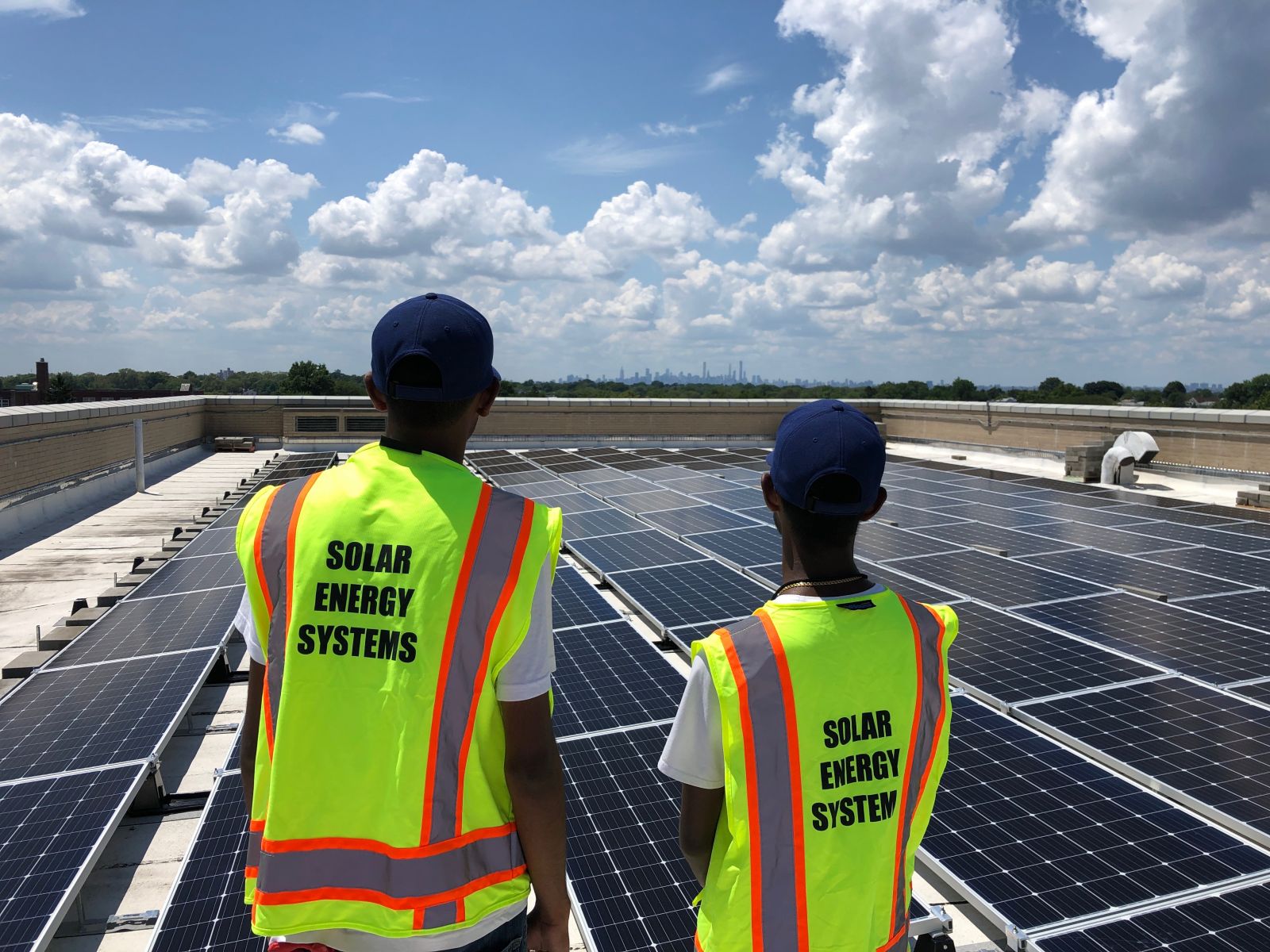 When the Coronavirus pandemic hit the New York City area, no one was yet fully aware how rapidly the virus could spread. We all watched with alarm and sadness as the situation kept worsening. By mid-April, it became undeniably clear that this was going to be bad. Lives were lost. Industries were shuttered. Opportunities vanished.
In May, the New York Solar Energy Industries Association (NYSEIA) released a survey on the impacts of COVID-19 on the solar industry. The results were not encouraging: Solar workers were deemed non-essential by New York State; Roughly 63 percent of the state's workforce was furloughed or laid off since March 1. Many qualified workers looked to neighboring states like Massachusetts, New Jersey, and Pennsylvania, where some work continued, but training programs in New York ground to a halt.
Most solar training programs rely on both hands-on training and in-person team projects, where students practice in a controlled environment to prepare for real-world employment. However, as long as COVID-19 remains a danger, students cannot participate in group mock installations to learn the important skills needed by typical installers (racking, mounting, and flashing). Determined instructors quickly pivoted to leverage digital resources, including online lectures and videos.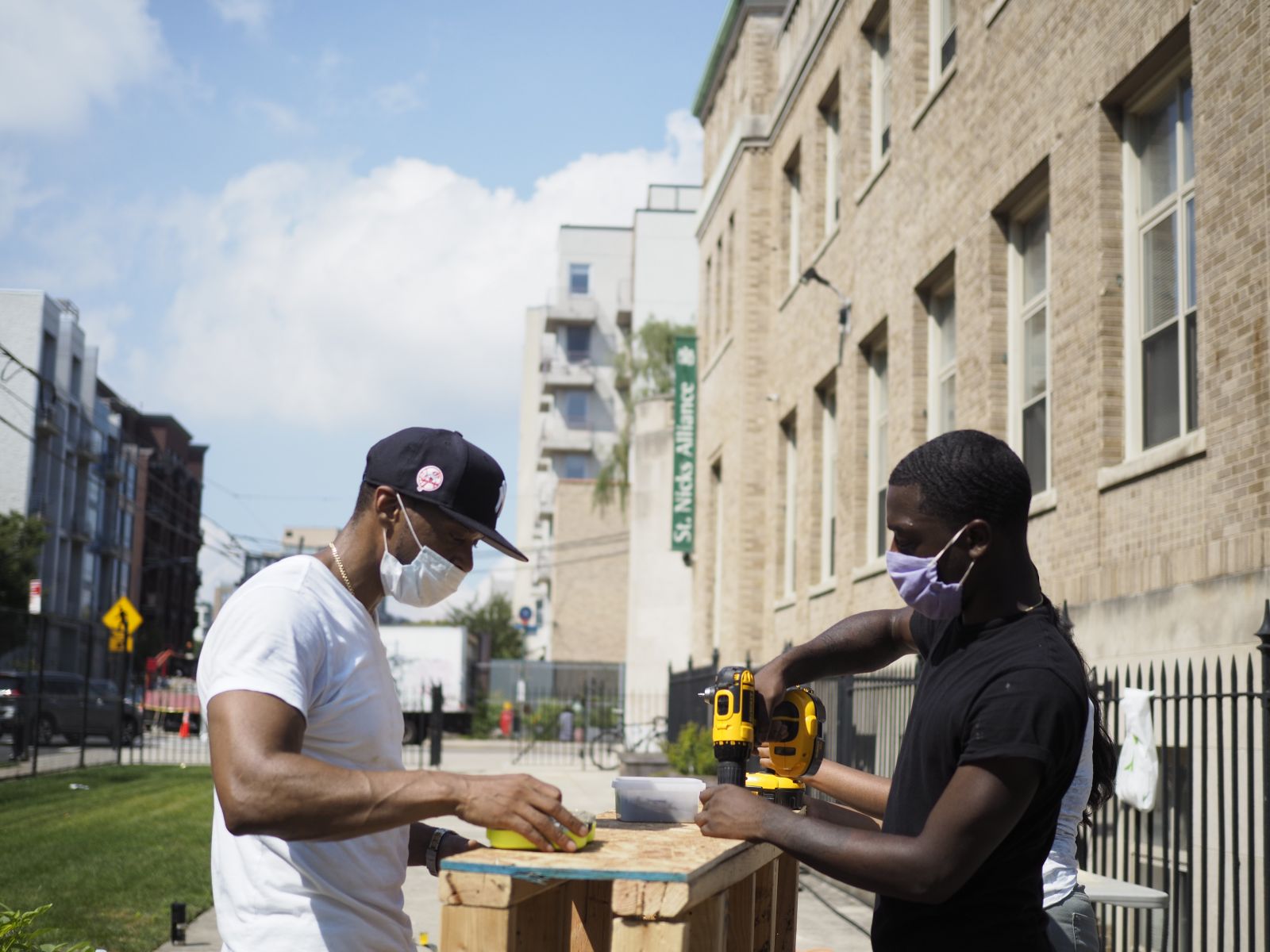 Soon, suppliers of training programs throughout the country – beyond New York State and the northeast – began to quickly retool their hands-on training programs to suit the virtual environment. Even with no certainty about when work would resume, future solar workers were eager to learn, and educators quickly adapted as a community to support their students.
Some of the earliest adapters were nonprofit organizations. In the New York City area, a network of partner organizations had already been working together in recent years to offer training to individuals who may have had past difficulties (legally, or with employment or housing), but were eager for new opportunities in the solar industry. Most of these solar training programs focus on diversity and inclusion by providing industry access for people of color and marginalized community members.
This alliance of New York City nonprofits includes Solar One, STRIVE International, WE ACT for Environmental Justice, St. Nicks Alliance, and LaGuardia Community College, along with many others. Some partner programs, like the Fortune Society's I-CAN program, work with individuals re-entering society post-incarceration at NYC's Rikers Island Prison Complex. With reports of rising COVID-19 cases within prison populations, this program also needed to be delivered online.
Redesigning training programs from in-person to virtual formats has been a challenge, but there have already been successes. For example, even with the cancellation of in-person classes, a recent cohort of Solar One's Green Workforce program recently completed a three-week training for installation jobs at a community solar project in Brooklyn. The partner installer guaranteed 15 new hires from this cohort. Importantly, even with virtual delivery, industry certifications continue to be provided, including North American Board of Certified Energy Practitioners (NABCEP) credentials, and the Occupational Safety and Health Administration's OSHA 30 Construction Safety Training. These certifications help reduce barriers to careers in the solar industry.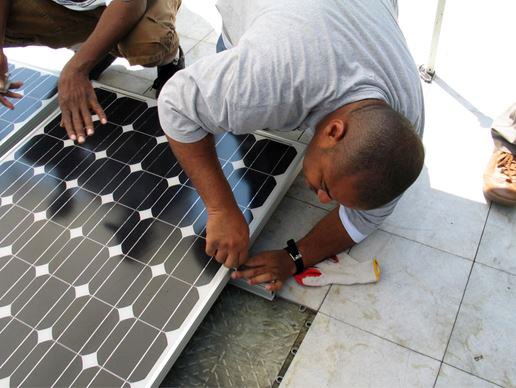 Interest in green building and technology continues unabated, despite today's uncertain conditions. Solar PV programs are often taught in tandem with green construction classes to ensure students leave with broad, practical, and transferrable skills. The solar installer hiring pipeline remains somewhat volatile, particularly in urban areas, so this approach helps graduates pursue multiple employment possibilities when interviewing for jobs.
On a larger scale, NABCEP offers online training and exams to a national audience. Since the crisis began in March, the organization has offered dozens of free online training classes on topics ranging from using drones for site assessment and monitoring, to solar plus storage, to mapping and site analysis software. Internationally, Solar Energy International (SEI), the world's largest alumni network and training program for the solar industry, launched an initiative to address some less visible consequences of the pandemic. The SEI Global Solar Connection Initiative helps combat feelings of isolation and disconnection wrought by social distancing and quarantining, while fostering a sense of community around renewable energy education. When the pandemic began, 75,000 people were already enrolled in their online campus - that number has since grown steadily.
As the threat of COVID-19 persists, the landscape continues to rapidly shift. Of course, as some regions slowly relax lockdown constraints and modify health policies, solar installation companies and training programs have adopted the now familiar safety measures such as wearing face masks, frequent temperature checks, site sanitization, social distancing, and remote technical and pre-installation site evaluations. Certainly, some states fare better than others. When all is said and done, the national average for job loss in the solar industry is predicted to be around 38 percent. Job losses in New York and New Jersey are expected to far exceed this number, with projections closer to 60 percent. On the other hand, some states, like North Carolina, are only looking at about a 19 percent loss in workforce. Still not a pretty picture, but far better than New York.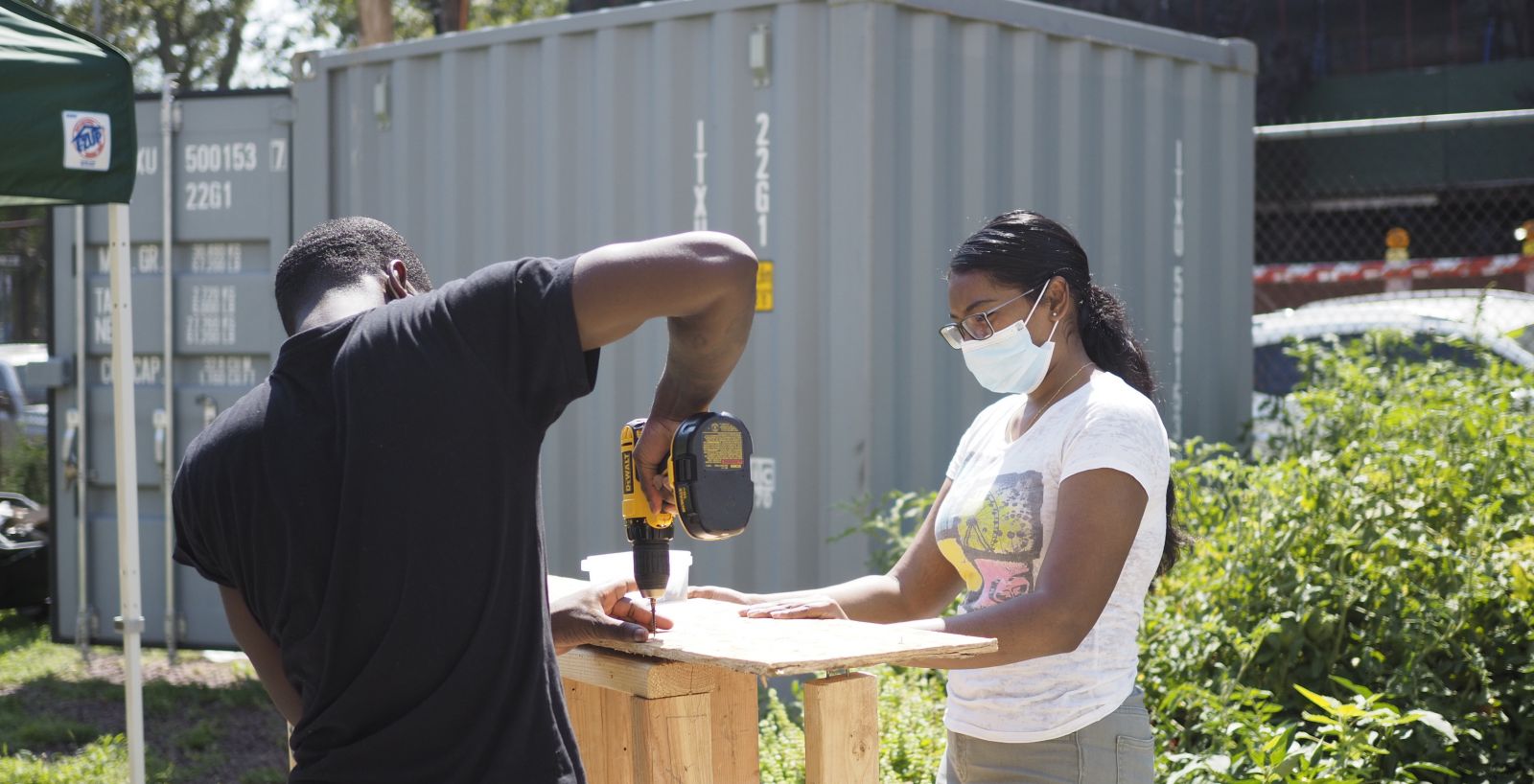 There is an unforeseen bright spot being reported from the field: an uptick in demand for solar plus storage. Perhaps the shelter-in-place mindset triggered by the pandemic has fueled interest in energy independence technologies. Training programs are responding in kind by including more opportunities to learn about batteries and storage topics.
Whatever the future brings, the suppliers of solar education and training are committed to providing a skilled workforce when demand inevitably returns. And certainly, solar installers are more than ready to get back to work.
Michael Barry is the Communications Manager at Solar One, a NYC non-profit working towards sustainable energy use in urban environments.
Solar One | http://www.solar1.org
Author:
Michael Barry
Volume:
2020 September/October