18 Nov 2021
Verogy, a leading solar energy developer, announced that construction has been completed on a 121 kW solar photovoltaic system in East Hartford, CT. The rooftop array is located at 15 Milbrook Drive in East Hartford, home to both the South End Senior Center and the town's Senior Services Division. The solar energy system was part of a $9.9 million project to construct the new facility, which opened for business in September of this year.
The Town of East Hartford and Verogy have entered into a Power Purchase Agreement (PPA) that allows the town to purchase electricity at a significantly discounted rate. The PPA locks in this lower rate so that as electricity costs rise in the future, the town will continue to pay a reduced amount for electricity for the 25-year term of the agreement.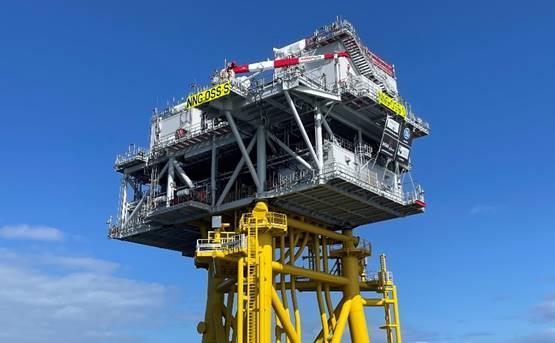 The rooftop array will produce 137,517 kilowatt hours of energy annually. Once operational, it is estimated that the solar energy system will save taxpayers an average of $12,500 annually for the 25-year term.
"Our team was proud to have the opportunity to work with the Town of East Hartford on this great project," said Will Herchel, CEO of Verogy. "The Town of East Hartford and its forward-looking leaders have made a smart decision to adopt clean energy that not only generates emission-free electricity, but also saves taxpayer dollars. It's a real win-win for East Hartford residents."
The East Hartford Senior Center project will not only generate electricity, it will produce clean power with no emissions or pollution. On an annual basis, the project will offset the equivalent carbon dioxide emissions created by burning over 107,000 pounds of coal and the equivalent greenhouse gas emissions created by a passenger car driving over 244,000 miles.
"Sustainability is an important goal in East Hartford, that's why we have taken steps to adopt clean transportation, energy efficiency and other measures," said Mayor Mike Walsh. "The completion of the solar array at the Senior Center makes it the 10th solar installation in town, demonstrating our passion for reducing our carbon footprint and investing in renewable energy. The solar panels at the Senior Center are the latest example of how East Hartford is making our community 'greener' while saving taxpayers' money."
Verogy | https://http://www.verogy.com/verogy-solar-project-portfolio/