11 Mar 2020
By Jeff Hamel
Smart Electric Power Alliance's (SEPA) recent 2019 Utility Demand Response Market Snapshot found that utilities reported a demand response (DR) enrolled capacity of 20.8 GW in 2018. The report provides another proof point that DR is an important tool for balancing the grid, and demonstrates how new technologies are helping to advance DR programs.
As adoption of smart home technology continues to increase, so do opportunities for utilities and third parties in the energy industry to open up new business models and engage customers in novel ways. Thermostat programs continue to be a popular option for utilities to increase participation in DR events, defer generation capacity and encourage customers to reduce their energy use. And, utilities are starting to partner with technology companies to integrate voice-enabled smart home devices into their DR programs.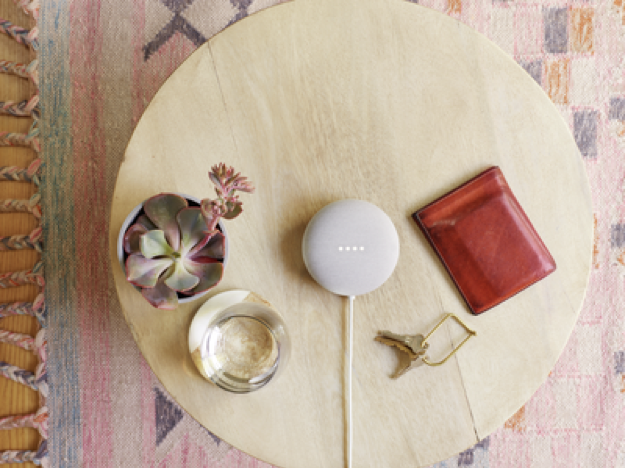 With the climate crisis leading to an increase in extreme weather patterns, it's more important than ever to increase adoption of efficient, flexible technologies. Ultimately, connected devices can be valuable tools for facilitating DR program participation -- adding flexibility to the grid, ensuring reliability during critical times and helping utilities achieve carbon-reduction goals.
Smart thermostats essential for scalable DR programs
Utilities are already leveraging smart technologies to increase customer participation in DR programs that boost load flexibility and grid stability, and support environmental goals. SEPA's annual snapshot demonstrates that thermostat programs are some of the most common of these smart device strategies (see Figure 9). In 2018, 58 utilities had thermostat programs with over one million customers enrolled. That same year, 11 utilities reported thermostat pilot programs and six utilities reported full program implementation in 2019 or beyond, demonstrating that programs will continue to expand across the United States.
Adding to this momentum, an assessment of smart product adoption shows that consumers bought roughly 5.8 million smart thermostats in 2018, and that 23 percent of US broadband households were likely to buy a smart thermostat in 2019. With smart thermostats becoming more affordable and common, it's important for utilities to see the potential of leveraging this increasingly popular technology to expand their DR programs. Utilities have been successful in implementing consumer incentives and "rewards" programs, which use smart thermostats to strategically lower peak demand during summer DR events.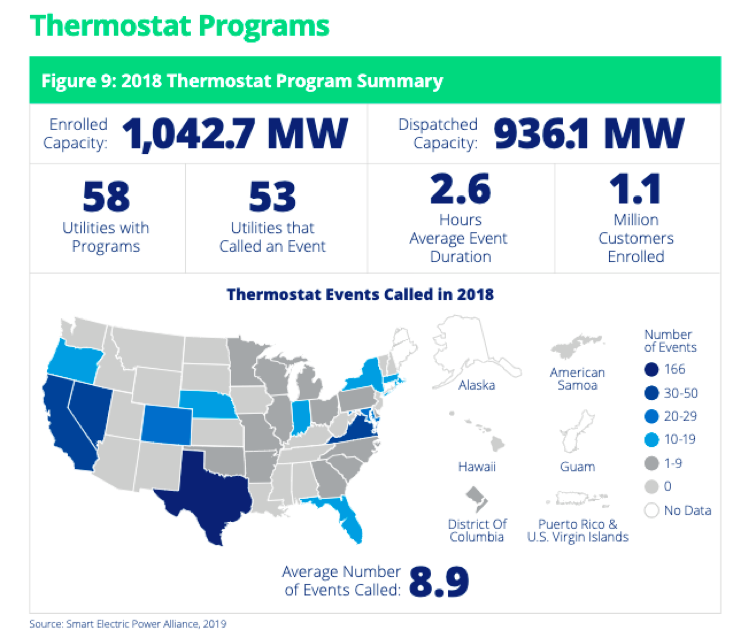 Another catalyst contributing to the need for more robust DR programs and stricter environmental goals is the climate crisis. Technology like smart thermostats makes it easier for consumers to participate in DR events that support a reduction in energy use, which ultimately decreases carbon emissions. Greater DR program participation also helps utilities meet carbon-reduction goals by reducing peak demand and the need for additional power plants. Major state utilities that are committed to reducing carbon emissions throughout their service areas will use DR programs to help meet this ambitious goal.
Customer adoption of smart home devices open opportunities for more advanced DR programs
Building on the success of thermostat programs, voice assistants provide a new and easier way for utilities to engage with customers and help them use energy more efficiently. According to a recent report on the use of voice-activated smart technology, 50 percent of all searches will be over voice-enabled devices by 2020. This indicates a monumental shift in how consumers will receive information, and how utilities will need to reach customers.
Utilities are beginning to engage with voice assistants by offering programs that inform customers about their energy use and provide personal suggestions to increase energy efficiency through voice interactivity. A growing number of major utility customers can now use voice activation technology to provide account information, receive notifications and personalize their energy management, all with their permission. Customers no longer need to go through the clunky process of calling their utility or going through their utility's website.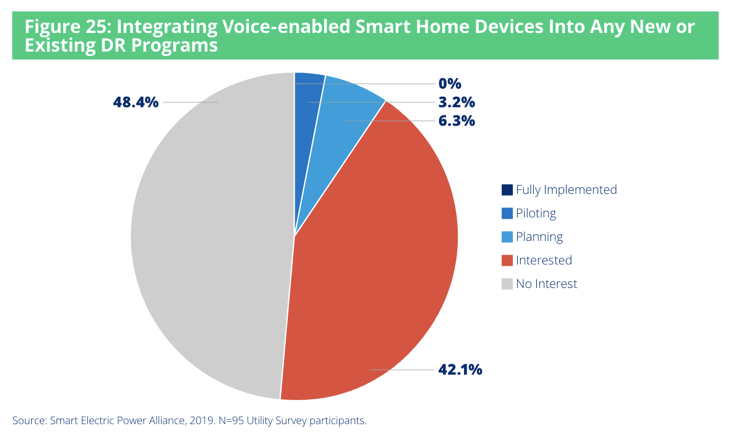 By removing friction points, utilities are providing personalized experiences and recommendations that promote customer education, behavioral energy efficiency and participation in DR programs. SEPA's annual utility DR market snapshot indicated that 40% of utilities are interested in integrating voice-enabled smart home devices into their DR programs, and a handful have already piloted or planned programs in 2018.
The future of smart devices and DR
With the climate crisis leading to an increase in extreme weather patterns, it's more important than ever to increase adoption of technology and participation in programs like DR that can add flexibility to the grid, ensure its reliability during critical times and support utility emissions-reduction goals. SEPA's annual utility DR market snapshot demonstrates that utilities are successfully leveraging smart thermostats to engage customers and increase participation in DR programs. Utilities are beginning to adopt voice activation programs as devices become more popular, and are exploring new business models that leverage these technologies for next-level DR programs.
Jeff Hamel is the director of industry partnerships at Google. He is responsible for developing and executing strategic partnerships with energy providers, professional installers and enterprise service providers that leverage Google hardware and services. He previously served as head of North American energy partnerships at Nest Labs, where he worked with utility partners to develop customer-focused energy programs that leverage Nest products. Prior to joining Nest, Jeff was the Executive Director for EPRI's Power Delivery and Utilization team, with responsibilities for growing broad collaboration with global utilities and governmental agencies. Before joining EPRI in 2007, Hamel worked at General Electric for 8 years, and was responsible for managing and leading new growth in GE's power business. Jeff earned his Bachelors or Science, a U.S. Coast Guard Merchant Marine License, and his commission in the U.S. Naval Reserves while attending Massachusetts Maritime Academy. In addition, Jeff has also earned an MBA from Santa Clara University. Together with his wife and two sons, Jeff resides in the San Francisco Bay Area.
Google Nest | google.com
Author:
Jeff Hamel
Volume:
2020 March/April