15 Mar 2021
By Ian Hatton
The world is waking up to the fact that the climate is changing – and unless there is a significant reduction in carbon emissions, our planet will become uninhabitable for human life. While cutting back on fossil fuels helps, key steps are also being taken to rapidly scale up renewable energy across the world. According to a recent analysis, governments, companies, and households worldwide invested $500bn into new renewable energy capacity in 2020 – a great achievement in the midst of a global pandemic.
Regardless of the increased pace of the transition to clean energy, it's barely making a dent in global carbon emissions. In order to increase the rate of decarbonization, the industry must overcome the grid as a key obstacle to development of clean energy projects. This is a particular problem in emerging markets with the greatest potential resource and the most to gain from decarbonization. Though self-described as one of these developing countries, China is already on its way; it has managed to install 95.81 gigawatts capacity of on-grid wind power (90 times of that for 2005), as well as 7 gigawatts offshore (as of the end of 2019), and has reported to the Paris Accord that it plans to achieve a 20 percent reduction in use of fossil fuels by 2030.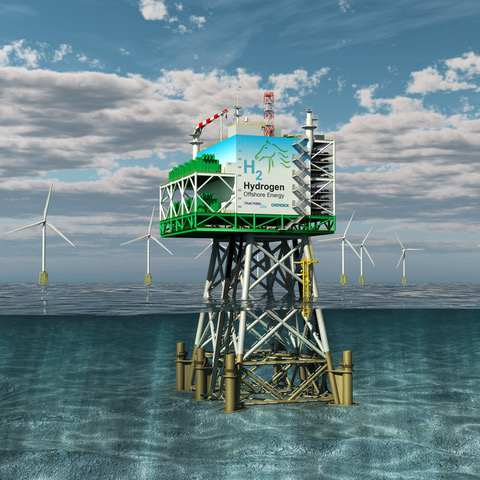 High resource, no route to delivering it
Offshore wind is rapidly emerging as a crucial source of clean energy at a global scale. This is owing to the consistent, strong wind resource that can be found along many coastlines and further into the ocean. However, these projects typically require direct access to the grid to enable energy to be transported from offshore sites to population centers on land.
As such, much offshore wind development to date has been limited to wealthier nations that can afford to install and update grid infrastructure. Many countries new to utility-scale renewables simply do not have this grid infrastructure in place, nor do they have the means to scale it up to handle the capacity required for new offshore projects.
In order for an offshore wind farm to be developed in emerging renewables markets, billions of dollars of grid infrastructure must also be built. This level of investment increases the cost of the project to the point where it is often no longer economical.
This often results in many of the prime sites for wind energy projects in terms of resource being disregarded due to a lack of grid infrastructure. The cost of updating grid infrastructure could result in higher emissions due to continued dependence on coal and oil for decades to come - despite the enormous offshore wind resource along the coasts of many emerging markets.
Bypassing the grid
In order to overcome these challenges, it's crucial for the renewables industry to consider new technology and strategies to bypass the need for direct grid connection altogether.
"Transportable electrons" - energy stored in a form that can be physically transported via existing infrastructure such as tankers, trucks, and repurposed pipelines - are the key to building projects where the best resource is, without relying on costly transmission upgrades or developmen
A number of technologies can enable transportable electrons. Many companies are already starting to invest in the production of hydrogen via electrolysis powered by offshore wind. This green hydrogen can be shipped in repurposed oil tankers, or transported to land via natural gas pipelines. Transportable electrons will springboard offshore wind as a renewable energy source in emerging markets by lowering the investment required by the state for grid development.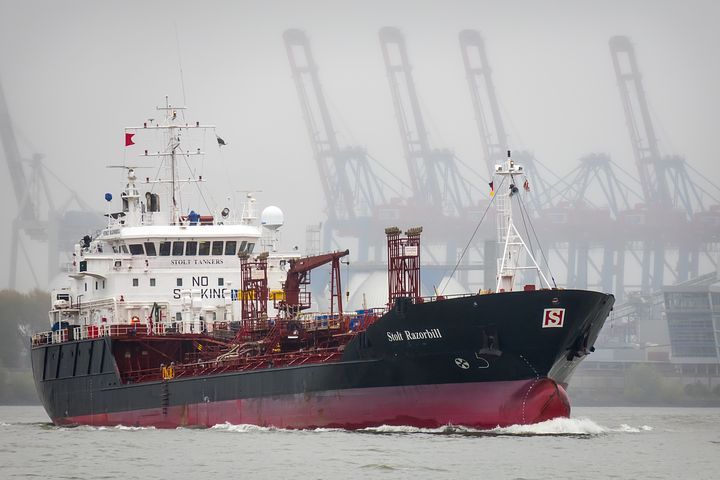 Hybrid projects, multiple revenue streams
Green hydrogen production can also enable the "clean" generation of several other commodities – ammonia, brine, clean water, and hydrogen as fuel - and enable diversification of revenue.
For example, hydrogen is a key component for the production of ammonia, which is used in the agriculture, transport, and manufacturing sectors. As pressure increases for these sectors to reduce their sizeable emissions footprint, cleanly-produced ammonia will be in even greater demand.
Ultimately, this diversification of revenue can boost the returns of hybrid offshore wind-to-hydrogen/ammonia projects. It can help bring down the cost of energy to the point that offshore wind is financially viable in areas with unsuitable grid infrastructure.
If we strive to bypass prohibitive costs involved in the grid aspect of renewable energy development, ensuring that excess energy can be stored and transported to where it is needed most, we can step closer to a decarbonized economy.
Ian Hatton is Chairman of Enterprize Energy, a natural resources and low-carbon energy company whose core management team cumulatively exceeds 150 years of marine natural resource development and independent power production operations.
Enterprize Energy Pte. Ltd | enterprizeenergy.com
Author:
Ian Hatton
Volume:
2021 March/April