15 Sep 2020
By Brian Hill
The generation of power traditionally involved a small number of extremely large power stations. This market structure made it relatively easy to control power generation centrally, along with energy feeding into the grid. However, recent years have seen rapid growth in the number of decentralized Power Generation (PG) systems, which are becoming commonplace as the energy market transitions towards renewable energy.
This transition has led to a major increase in the number of small Power Generation Units (PGUs): Small and medium-sized businesses, municipalities, farms, and even private homeowners can generate power from renewable sources and feed surplus power into the grid. These PGUs range from small energy parks right through to individual wind turbines, biomass plants, combined heat and power units, and photovoltaic installations.
This new structure presents network operators with two major challenges: they must ensure grid stability at all times, and simultaneously fulfil strict supply security obligations.
Challenge 1: Stability
North American network operators are legally obliged to ensure the standard frequency of 60 Hz, slightly higher than the European 50 Hz.
In the event of deviation, operators must intervene with primary and secondary control reserves within 30 seconds: They transmit adjusted energy demand to the PG systems, compensating for generated and consumed power in order to restore network stability. Without this measure, unforeseeable fluctuations and deviations would cause frequent power cuts.
With many small and medium-sized PG systems lacking the ability to be centrally controlled, coupled with the amount of inherent variability in energy production from renewable energy sources (namely wind and solar), these unforeseeable fluctuations have become an inevitability.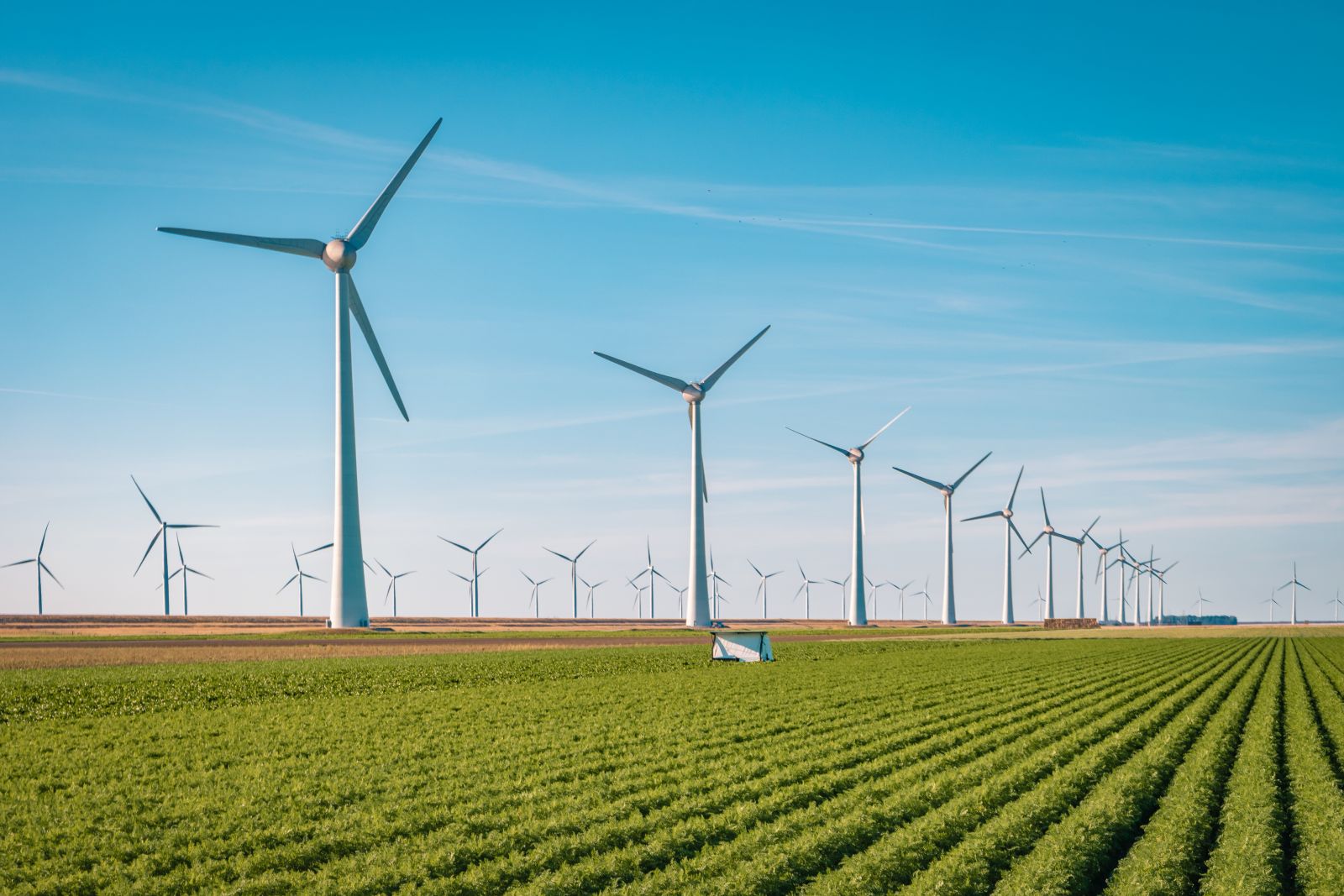 Challenge 2: Security
The rapid growth of the renewable energy market - and its relatively new network and security infrastructure - has made it a target for cyber-attacks.
Cyber-attacks may involve anything from data theft to a complete system override, leading to potentially dangerous operative settings. If network security is breached, network operators may lose control over the grid. This could result in power cuts, power surges, or energy market manipulation.
One way for network operators to approach these challenges is to require the installation of a power plant controller between the power plant and the network.
A PG system can be comprised of a single energy source, or it can be varied (hybrid park) - consisting of wind turbines, combined heat and power units, photovoltaic installations, and/or biomass plants. The individual PGUs or subordinate power generation systems are combined at the Point of Common Coupling (PCC).
A power plant controller must be installed on the generator side. It is the interface between the PGU and the network operator, acting as the central component of the system. The PCC is the digital replacement of the former ripple control receiver.
The power setpoint for the entire plant is transferred from higher-level instances, such as network operators and direct marketers, to the power plant controller. This measures the actual values of the PGUs and the grid, calculates the setpoints from the external requirements (active and reactive power) for the individual generator units, and then transfers this to the PGUs.
Figure 1: Overview of a power plant control system
Smooth communication between the power plant controller, the individual components in the system, and the external higher-level instances ensures that:
setpoints and setting procedures are observed at the PCC
the required quantity and quality of power is provided
the grid is stable
the energy park runs efficiently
Standardization at the Point of Common Coupling
In order to guarantee the security and stability required by the network, the plant controller market is rapidly becoming subject to standardization. Authorities worldwide are starting to introduce new regulations for power plants. In North America, for example, the North American Electric Reliability Corporation (NERC) has introduced strict regulations on cyber security and data protection.
Germany leads the way in Europe, having recently implemented an update to the Technical Connection Rules VDE-AR-N 4110/4120 to regulate the power feed to the grid from renewable sources, allowing them to be integrated as decentralized units in existing networks.
The standard applies to all players in the energy market: network and plant operators, plant manufacturers, planners and designers, as well as component manufacturers. It stipulates that all operators of a PG system connected to the medium voltage grid, with a total output of 135 kW or greater, must use a certified power plant controller at the PCC.
Figure 2: Connection example featuring Bachmann's Smart Power Plant Controller as a power plant controller for different power generation units
Energy providers worldwide are recommended to select a park controller already in accordance with the German VDE-AR-N 4110/4120 TCR Medium Voltage, which guarantees network stability and security.
Many park controllers can be integrated into hybrid energy parks consisting of many individual PGUs. If the controller is provided with a simulation model, plant operators benefit from improved flexibility and can save costs for plant certification, considerably simplifying the process. Commissioning is also simplified through web-based configuration and operation visualization tools (if available) – this enables individual adaptions and operation monitoring and control from a variety of devices.
Brian Hill is General Manager - North America for Bachmann electronic GmbH, an Austria based controls manufacturer that provides solutions for wind and renewable energy, industrial, and maritime automation. Brian has 30 years of experience in the energy industry, including the following positions: Co-founder of Superna Energy, LLC, a full-service management consulting & energy development; Senior Associate at AGEISS Inc, consulting to the U.S. Air Force; and Chief Development/Operations Officer, Board of Directors, - Wind Energy America, Inc. a publicly traded developer, owner and operator of wind energy generation projects.
Bachmann electronic GmbH | http://www.bachmann.info
Author:
Brian Hill
Volume:
2020 September/October