15 Nov 2017
Climate change reared its ugly head this hurricane season, with the Island of Puerto Rico getting hit especially hard. Hurricanes Irma and Maria (both category 5) made land less than a week apart. The destruction was wide spread, and affected all of the 3.5 million island residents. The resulting loss of power and communications illustrated the vulnerability of a conventional energy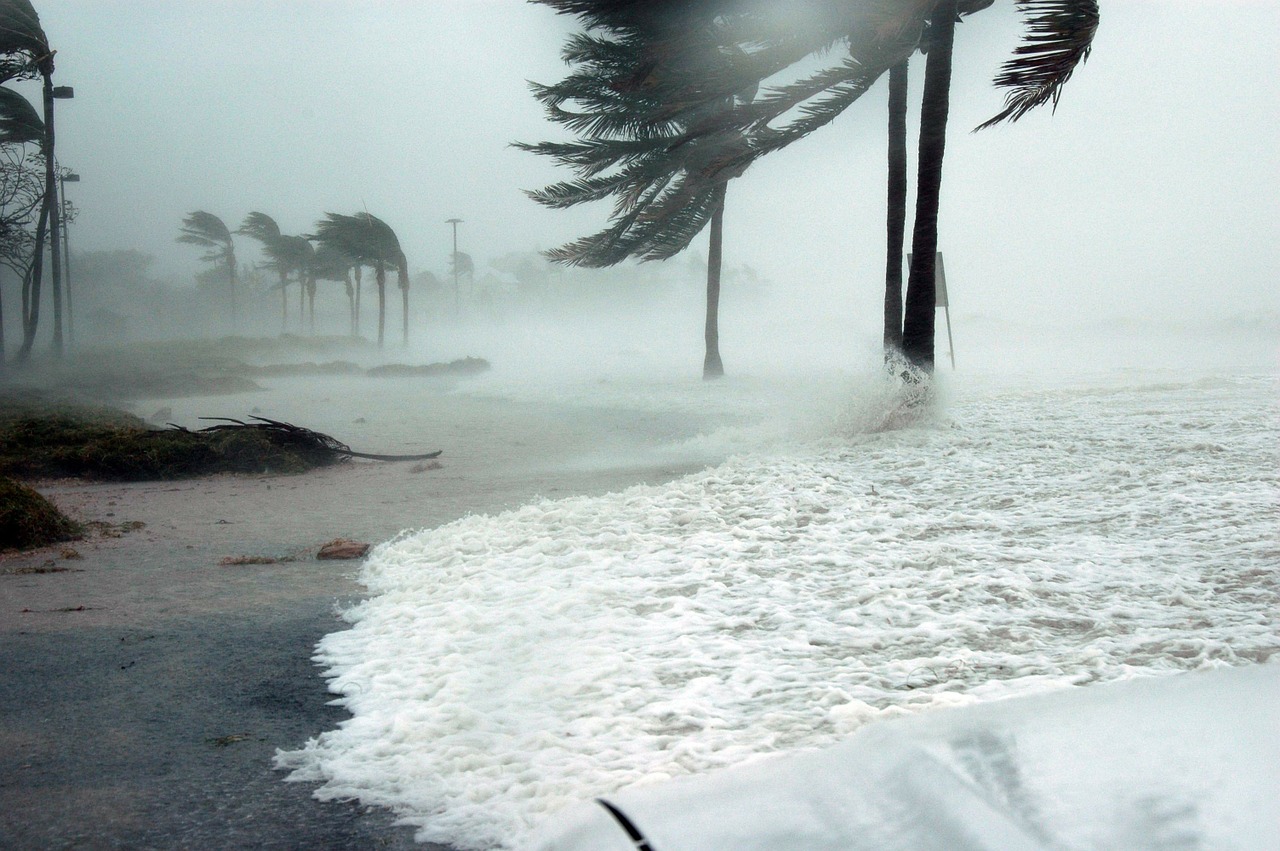 infrastructure. An estimated 80 percent of transmission lines were felled, and cell phone towers damaged; people were left in the dark, with no way of knowing what to do, or how to let family and first responders know they were ok.
Because it has no domestic resources of fossil fuel, Puerto Rico depends on imported oil for the majority of its energy production. Antiquated generators running on imported oil are expensive and inefficient. To date, solar PV has addressed the island's high energy costs, but, no matter how modern the technology, it is still dependent on an overtaxed and antiquated grid. Some experts estimate that it could take more than a year to bring power back to the entire island. This may be the timeline for conventional power sources, but solar PV can be implemented much more quickly and cost effectively. The question remains, can it be installed to sustain the extreme weather Puerto Rico will inevitably endure in the future? To answer this, we need to examine solar installations post-Maria and post-Irma, to see what worked and what didn't.
What didn't work
Historically, solar PV installed on flat roofs has used conventional raised racking, with stanchions and rail: Roof anchors, every few feet, tie into structural supports under the roof, which results in numerous roof penetrations. This translates into an increased chance of roof failure due to leaks. Also, this method of installation is laborious, and requires on-site customization of rail lengths to handle roof undulations. Since the solar panels sit higher above the roof, they're subjected to higher wind loads. Post hurricane images of the damage – aerial shots of missing panels and torn roofs - have shown that this is not the best fit for areas with extreme weather. A system is only as strong as its weakest link; rigid structures, with no allowable give, were unable to withstand the 180 MPH rotating winds of a hurricane. Given the recent drive to rebuild Puerto Rico's power grid with PV and batteries, it's critical that these components are engineered to last.
What worked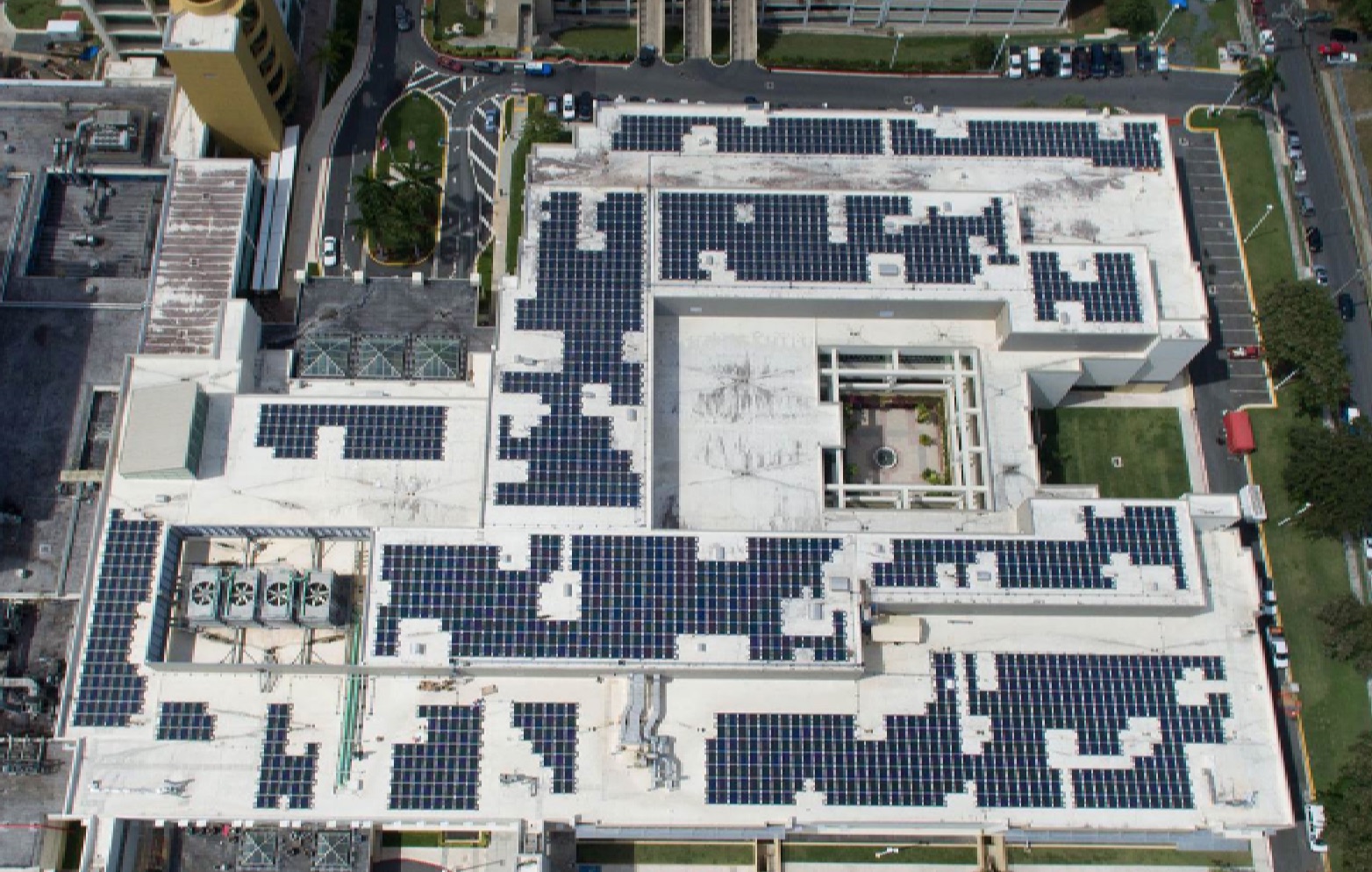 A 645 kW rooftop array on the VA Hospital in San Juan (installed in 2015) is operating at 100 percent - even after facing sustained 180 MPH winds from hurricanes Irma and Maria. Why is it still operating? This particular system, which sits atop the 100-foot-tall deck of a 9-story building, was engineered to withstand a 170 MPH burst of 3 seconds (ASCE 7-10). The array was installed with a combination of ballast and mechanical anchors. It's a pliant racking system that is polymer based and injection molded from glass-reinforced nylon. This gives the array the ability to flex in multiple directions without breaking – which is the main reason it's still on the roof. Modules were clamped on the long rail, mounted in landscape at 5 or 10 degrees, and clamped 12" in from the edge. The design of the racking, combined with clamping the modules in the zone recommended by the module manufacturer, gave the array the necessary flexibility. Unlike more rigid aluminum systems that fight the winds, polymer-based systems have shown to operate much like a chain link fence, bending to extreme forces, rather than breaking.
With all of the available solar power technology, plus today's low costs, the damage wrought by these storms has given us a perfect opportunity to rebuild Puerto Rico's energy infrastructure. With solar plus storage, island residents will not only benefit from a reliable and efficient grid, but also one that can be up and running much faster than conventional power plants. More importantly, now that we have proven and reliable rooftop PV systems that can withstand some of the most extreme weather nature can dish out, it's time to start planning.
Elie Rothschild is Sales Manager at Sollega, a solar racking manufacturer focused on commercial flat rooftop PV and ballasted ground mounts.
Sollega | http://www.sollega.com
Volume:
2017 November/December