15 Sep 2017
Since its founding 50 years ago, Delaware Technical Community College (Delaware Tech) has focused on practical job training for Delawareans, educating at least one-fourth of Delaware's population in one way or another.
It has long had a commitment to training the next generation of technicians for many fields, including solar, as well as offering an associate's degree in energy management. It has long had a commitment to training the next generation of solar technicians, including offering an associate's degree in solar energy. But, until 2010, it didn't have on-site, functional solar arrays on which students could practice. That's when a convenient pair of college goals came together.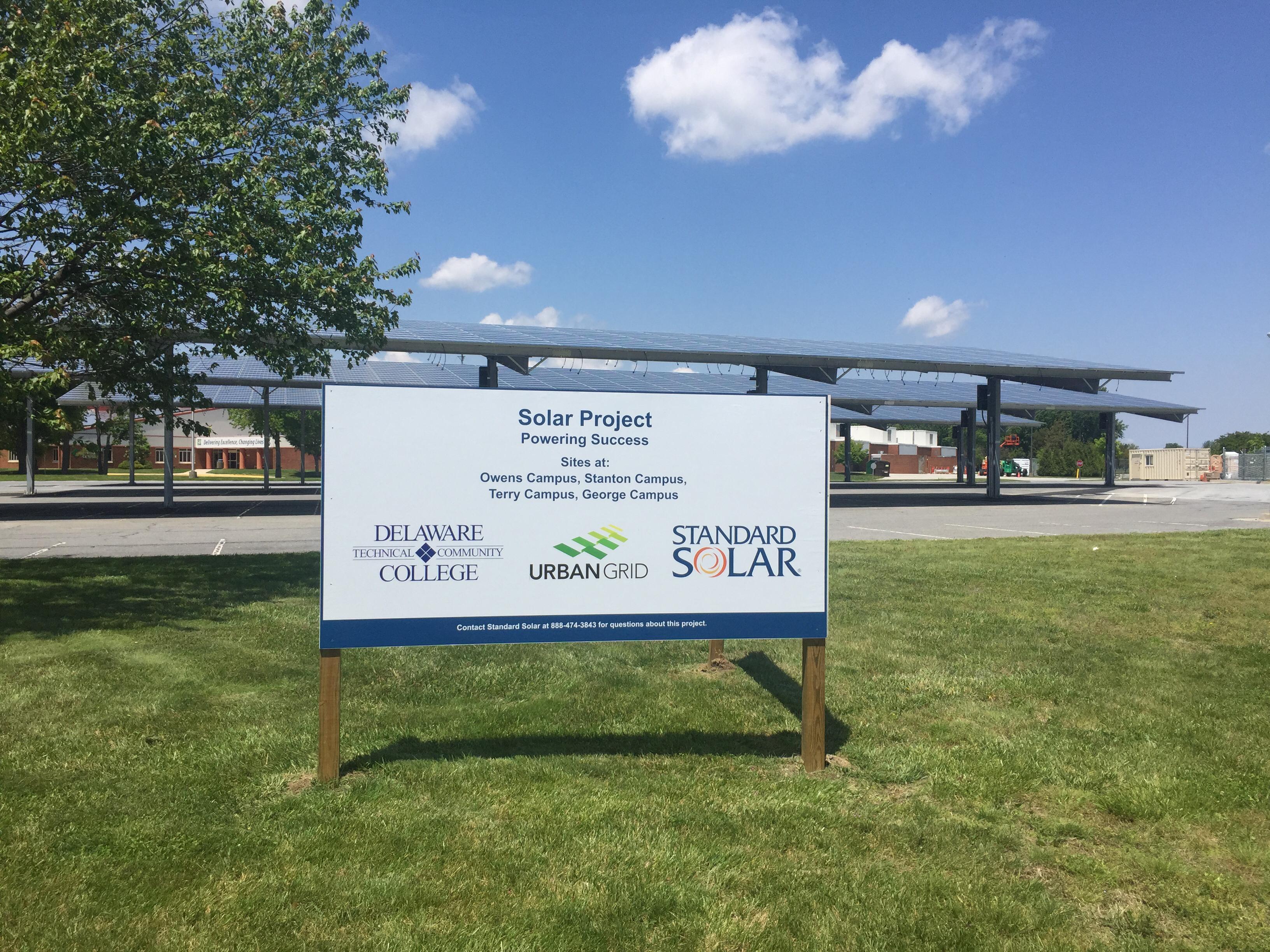 In 2010, the school set aggressive goals for reducing electricity use, and its carbon footprint at all its four campuses by 20 percent, and wanted to reach that goal by 2020. Solar electricity seemed the logical choice: It would allow the school to reach its sustainability goals and provide additional learning opportunities for its students.
To deliver for college and the state, they would need both an experienced partner and the project funding to execute this complex project.
Putting a Plan in Place
Delaware Tech wasn't going to Google "solar companies" and pick the first name that popped up. It wisely conducted a rigorous bidding process, examining each company's track record, and talking to former clients to make sure they were happy. After all, Delaware Tech would get one shot at this; they had to get it right.
In the end, school officials chose a leading solar energy company based in Rockville, Md. that specialized in the development and financing of solar electric systems nationwide. With its extensive experience in educational installations and financing capabilities, it had a proven track record of similar project successes.
After examining the four campuses, the company's experts worked with Delaware Tech to devise a plan that included two phases.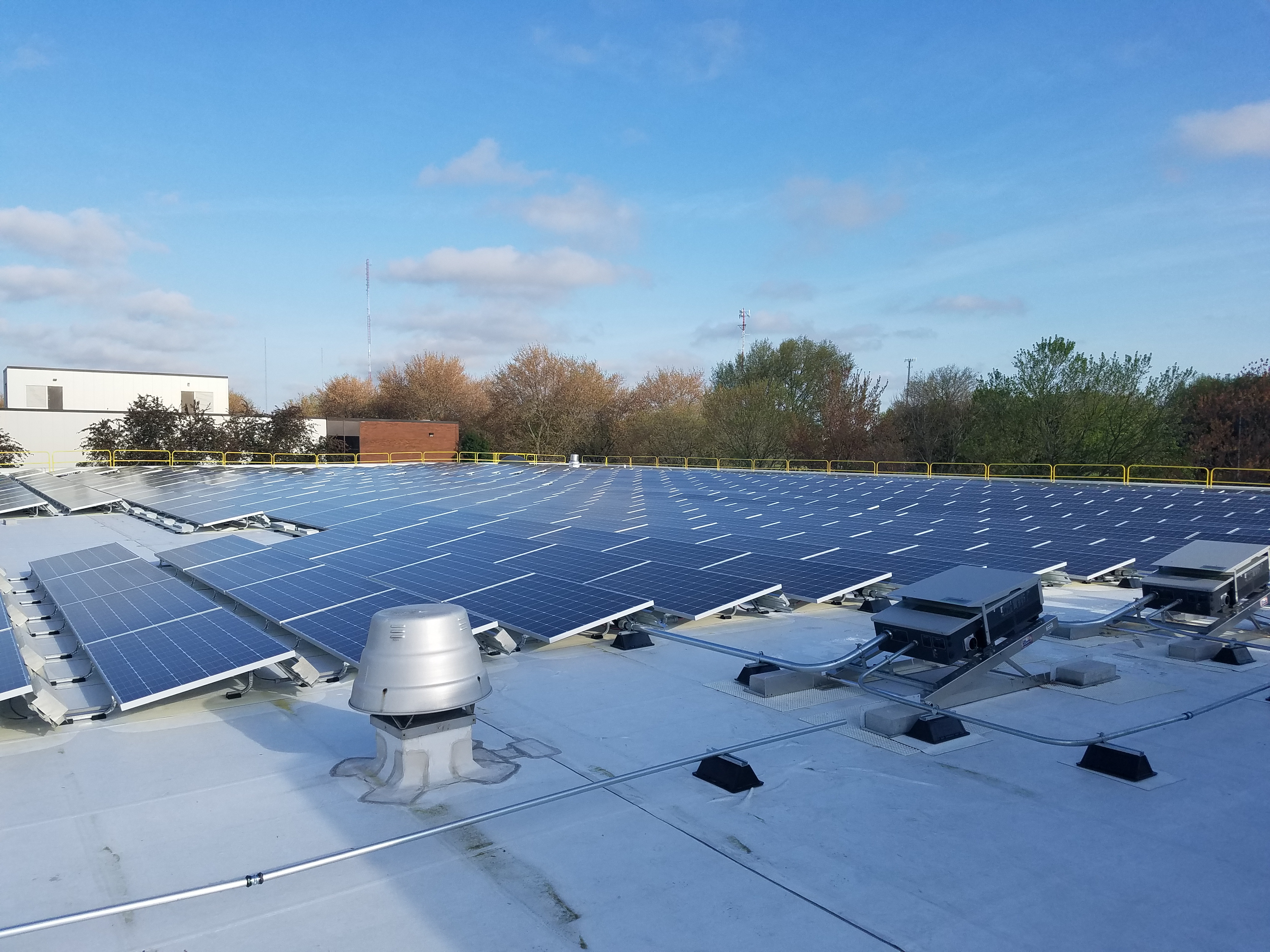 Phase One, a 2,645 panel solar-electric system, would include installations at all four campuses: a ground-mount system at Owens Campus, roof mounts at Stanton and Terry Campuses, and a roof mount and carport at the Wilmington Campus. All told, the 800 kilowatt (kW) system was expected to produce 1,075 megawatts per hour (MWh) of electricity annually.
Phase Two included a 449 kW carport and a 296 kW rooftop array on Terry Campus, plus two rooftop arrays on Owens Campus that totaled 585 kW. Combined, the system would be 2.1 MW.
On Time, On Budget
The engineering and project managers remained laser-focused to keep the project on time and on budget, while still working with an aggressive deadline. Their diligence paid off when Phase One was completed and commissioned in December 2013. Each installation powers its own building and campus - utilizing aggregate net-metered the Wilmington campus carport provides to power to its main campus buildings.
Ahead of Schedule
Shortly after Phase One was done, Phase Two began. With the completion of the second phase, combined with other campus wide energy efficiency measures, Delaware Tech was able to achieve a 25 percent CO2 reduction in 2017, three years ahead of schedule.
Combined across all four campuses, the Delaware Tech solar-electric system is one of the largest educational producers in Delaware. It's expected to generate more than 2,960,000 kWh per year, and offset approximately 12 percent of the annual total energy needs of the college's campuses.
This amount of power is equivalent to offsetting the CO2 emissions from 2,219,789 pounds of coal burned, or 220 homes' energy use for each year. It also helps the college contribute to meeting Delaware's renewable energy portfolio standard.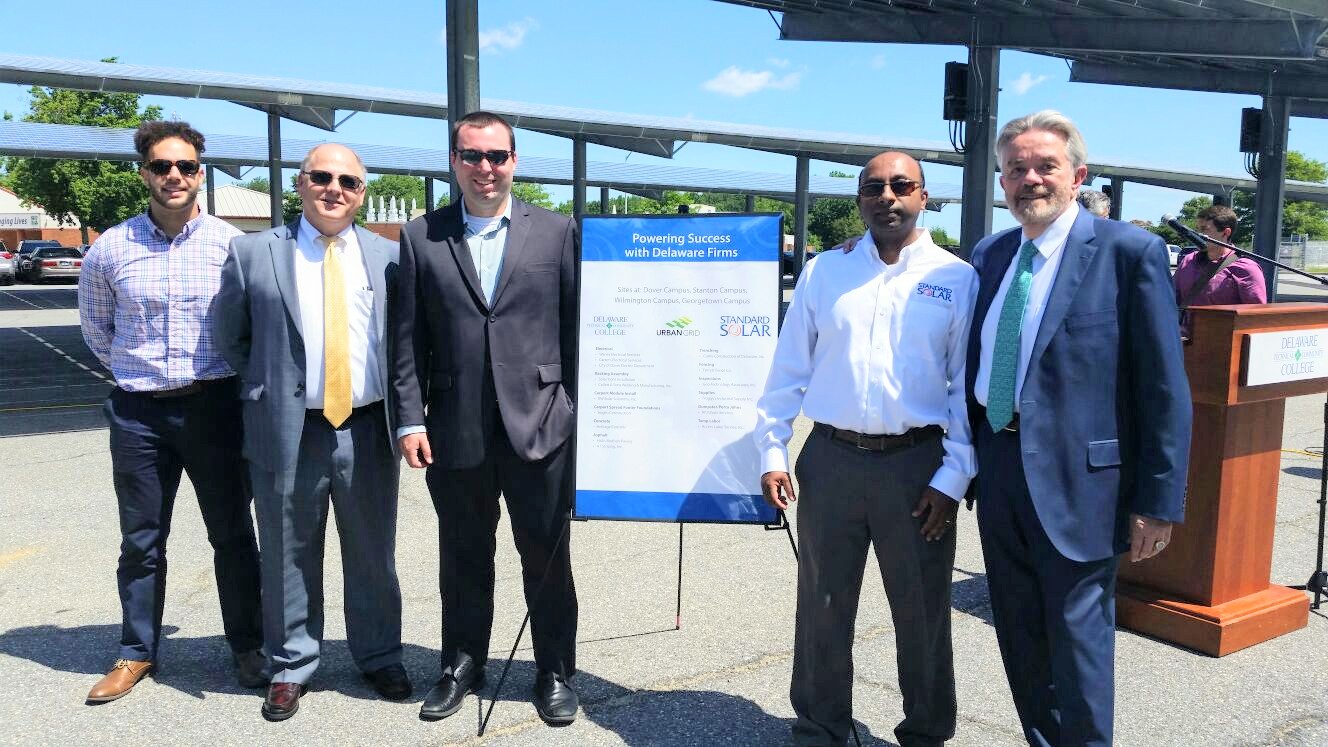 A Win-Win
Not only do the installations offset Delaware Tech's energy requirements and provide a hedge against volatile energy prices in the future, the solar electric systems add a new facet to the school's solar energy training programs; they allow students to see, first-hand, how a solar array works, how it is put together, how maintenance continues once the array is up and functioning, and how public policy can help generate results.
"It's been a pleasure to have such a great partner with during the past four years as part of the College's Sustainability Energy Management Plan," said Dr. Mark T. Brainard. Delaware Tech's president. "This project, combined with the implementation of over $6 million in energy-conservation measures throughout the college and the good work of the Campus Energy Task Forces will result in exceeding our goal three years early."
John Finnerty is the Director of Business Development for Standard Solar. From financing, to final commissioning and beyond, Standard Solar bring projects from all around the U.S. to completion.
Standard Solar | http://www.standardsolar.com
Volume:
2017 September/October